Comm100 Review : Does this Chat Support Tool Fit Your Business Needs?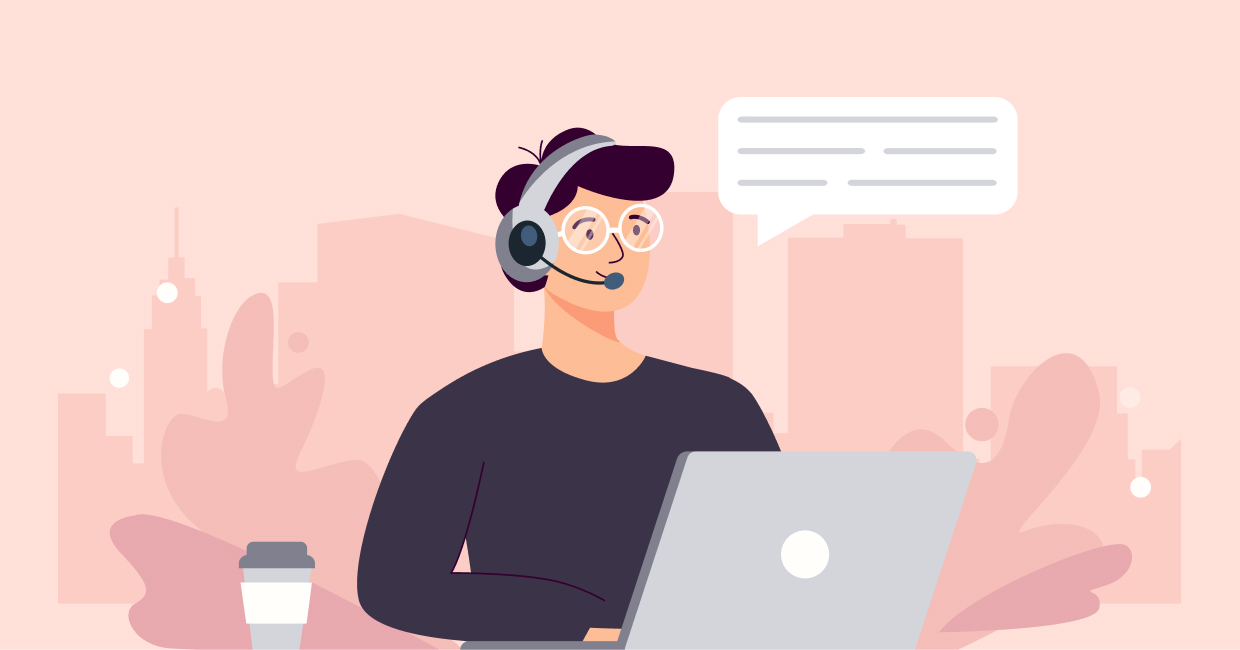 A perfect Live Chat tool is what every business needs to beat the competition and it has become a necessity to employ such a tool on your website to provide a robust customer support. With so many chat support platforms available in the market, it is hard to select the tool that is a perfect fit for your website. After reviewing the major online chat industry players like Live Chat and Zendesk, now its time to see what Comm100 has got in the store for you.
Comm100  is a Live Chat tool that helps engage customers on your websites in real time online chat to increase sales conversion and enhance customer support. The features include real-time visitor monitoring, shopping cart integration, rule-based auto invitation, etc. The pricing plans starting from $29 per month, provide almost every feature possible to improve your customer service experience. You can also avail a 15 days free trial to test whether this tool is a perfect fit for your business. Just in case you haven't read our LiveChat review, you can read it here.
Ranking among top chat software tools, Comm100 has its client base across the globe in industries like:
E-Commerce/ Retail

Telecommunication

Finance and Insurance

Tech

Healthcare

Manufacturing

Government

Education

Logistics

Travel and many more.
Many large enterprises are using Comm100 platform; Sony, HP, Whirlpool, and Porsche to name a few. The clients have mentioned around 50% increase in conversions and the Live Chat tool also proves to be saving support costs. Also if you are using the Comm100 platform and you discover some new development ideas, then those features can be added to your dashboard which can ease up the process of customer support for your business. Well, it's a great idea to collaborate with your clients in order to improve your services and create a satisfied client base.
Competitors: LiveChat and Zendesk
Pricing
Team – $29/operator/month
Unlimited chats
Real-time visual monitoring
Android/iOS apps
24/7 Live chat support
Business – $49.00/operator/month
All Team features plus:
Group operators into departments for specialized service
Customizable post-chat survey
Comprehensive performance reports
Salesforce, Zendesk, and Google Analytics Integrations
Built-in language translator
Enterprise – by a quote
All Team and Business features plus:
Support of high traffic websites with millions of chats
Advanced chat routing and distribution in large teams
Cisco and Avaya Call Centers integration
Single Sign-on
LDAP Identification
Supervisor Dashboards
Personalized Onboarding
Training
Let's kickstart the journey of using the Comm100 Live chat tool.
First of all, you need to sign up to Comm100 mentioning your Email and Website domain and you are ready to go live with the chat tool. Once you are registered with the Comm100 platform you are provided with a dedicated Account Manager to give you personalized support throughout your subscription. However, the user interface is quite simple so you won't have many interruptions while using your support console. In addition, you also get 24*7 technical support to guide you through any complication you face.
Now you have to paste the Comm100 Live Chat code on the body tag of the pages you want that chat tool to appear on your website.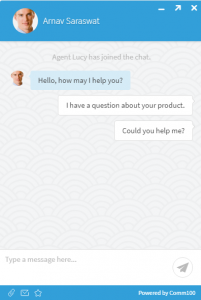 Now comes the part of customizing your brand new chat tool which is quite an interesting part. You can set your company's logo and chat agent's profile picture, change the welcome greeting text, theme, and style of your chatbox. You can create your avatars and set texture and picture fill for the background. You can even customize the chat tool using your own CSS keeping in mind the branding image of your company.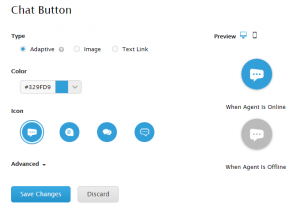 A great way to generate leads for your website is a Pre Chat form that pops up while the visitor is browsing on your page. You can create a form and assign what details you require from the user prior to the chat such as Name, Contact number, Email, etc. Now, the question arises when to send the invitation message. Well, that is totally up to you. You can set the timer of invitation if the user has spent more than 5 minutes on a page, or if a user has revisited the page. You can set your own criteria.
During the chat, the visitors can share their issues, get relevant information and support from the experts. The chat transcripts are also stored in the dashboard for further analyzing.
There are various languages supported by Comm100 chat tool such as :
English

Japanese

Spanish

Simplified Chinese

French

German

Portuguese

Russian

Dutch

Bulgarian

Italian

Turkish

Greek
How Comm100 stands out in the language segment is by its  Auto Translation feature that allows you to type in your own language and the language can get translated according to the visitor or agents preference. Thus enhancing the communication flow and reducing linguistic barriers.
Canned Messages
Canned Messages allow you to insert predefined content into your messages. Each canned message has an ID and shortcut keyword assigned to it. For example, if the agent wants to type "Please wait for a minute and I will get back to you" ; the agent can assign a shortcut keyword " wait" for this message and he can simply type "#" followed by "wait" and the whole message associated with the wait keyword will appear on the chat window. Another cool feature for agent's time-saving.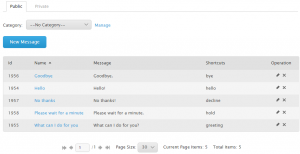 Auto Allocation
You can automatically allocate chat requests to agents based on the following factors:
The least busy agent. This helps utilize your resources fully.

Round Robin Manner. Chats are assigned sequentially to the agents one by one.

The Last Chatted Agent preferred by the customer. This gives customers a more personal touch and helps in building a long-term relationship with the customers.

The agents in the backup department. This helps when the primary agents are fully occupied or they are offline.
Knowledge Base Integration
Some of the visitors prefer self-service as they don't even want any agents interference to get their relevant information real quick. For those visitors, you can integrate a set of relevant answers assigned to particular questions within your chat box so that customers can themselves look for what they want. This also saves agent's time and is a very useful feature while the agents are pre occupied or offline.
Agent Feedback
When the chat ends you can ask the visitors to rate the chat support agents with star ratings or with the comment section for feedback which helps to monitor the performance of the agents. So, agents who have top ratings can ask for rewards and talking about the low performing agents, well they hate this feature for obvious reasons.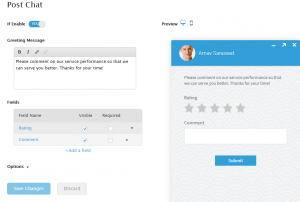 You can also set an offline message when your chat agents are offline and you can ask the visitors to leave a message so that agents can get back to them as soon as possible.You can customize your "Away" status when you are offline. For example, Meeting, Phone call, etc.
Audio and Video Chat is an add-on feature which allows you to make audio or video calls in real time within the ongoing chat. However, this feature requires an extra cost and the agents need a little extra training to work with this feature to give satisfactory customer support.
Ban List helps you block any visitor who is just playing around with your agents or causing any kind of unaccepted trouble. Agents can ban the visitor by assigning his Visitor ID or the IP address to the Ban List and add a comment mentioning the reason for his getting banned.
ChatBot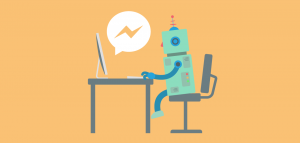 A ChatBot is like an app, but the interface is like a conversation rather than a menu or features list. Comm100 provides ChatBot which helps you automate the answers which are frequently asked and more or less have a fixed resolution which saves time for the agents in solving more complicated queries. You can assign what type of chats go to the chatbot.
Every answer the chatbot provides comes with two feedback buttons, which say "Helpful" and "Not Helpful". If the visitor clicks on the "Not helpful" button the chat automatically gets transferred to a real chat agent. Also if the question asked by the visitor is not available in the Bot's Question Base then a "Chat With Agent" button pops up and the chat gets taken over by the agent. ChatBot proves to be very helpful when the maximum queue length is met and the agents are not quite available to support.
Deskmoz's take on ChatBots:
Don't use a chatbot just because every other company, including your competition, is using it.Rather think about your customer's needs and how they could benefit from one. Then train your bot by providing the knowledge base specific to those needs. Make sure your Bot gives a conversational experience to your customers and leave them surprised with the instant and precise answers to their queries.
MaximumOn Technology
In order to achieve data backup, Comm100 is using a separate secondary server in addition to a primary server that will help clients ensure 100% uptime. All the Live Chat data is deployed on both the servers. In case the primary server is facing downtime due to unexpected reasons like human error, planned upgrade or replacing of devices, manual failover of redundant devices, fire in the building, nature disaster, loss of city electricity supply for a long time, upstream network problem, cooling system failure, etc; then data is automatically switched to the secondary server and the chat functions are continuously up and running.
Now if you are wondering any interruptions take place during the switching of data servers. then the answer is NO. All the chat transcripts remain intact and the ongoing chats are not at all disturbed. As the Live Chat takes place in real time and if the chat gets interrupted due to data center failure then customer's reliability on your business will certainly be questioned.
Thousands of positive user experiences cannot make it up for one negative user experience as bad user experiences spread like wildfire on social media and you cannot afford to let that one incident adversely affect your brand reputation. MaximumOn technology comes to your rescue in such situations, all you gotta do is to focus on providing your customer the perfect chat support and you don't need to worry about crashing of the Live Chat or loss of any important data.
Reporting
For any organization which longs resource utilization and want to work efficiently, a proper reporting is much needed. For example, staffing and shift scheduling of the agents can be managed easily. Agents availability and the average number of chats that an agent has handled can also be measured easily by the metrics comm100 reporting provides. This helps to analyze if the agents are working as scheduled.
You can track what all chats were initiated by the visitor and what all chats came from manual and auto invitations.
The wait time report provides average and longest wait times for visitors within a specific time range.
Here is how the report of the agent's performance looks like; an easy way to analyze the performance of your agents.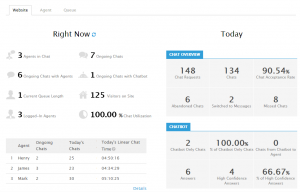 Integrations and API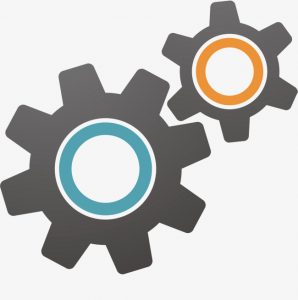 For achieving efficiency and automation, Apps integration within different platforms is what you should be looking for in your chat tool. Comm100 provides various integrations such as:
Salesforce

Zendesk

Google Analytics

WordPress

Joomla!

Shopify

Magenta

Drupal

Webhooks
Other than the above-mentioned integrations let's see what more we can do with the help of APIs and integrations:
Using Javascript APIs you can share your Live Chat data with other systems.
Using Custom Variables you can fetch your website's visitors information and display it in the agent chat console in real time without asking. This fastens up the process and saves time for both the agents and the visitors.
You can share the screen and get help from remote access by using the "GoToMeeting" and "JoinMe" integrations.
Security
Comm100 provides the facility to make online payments through secure forms and you can do that within the chat window. You are not redirected to a different payment gateway page which makes the payment process easy. However, customers are sometimes reluctant to share their credit card details because of the online theft incidents happening on the internet. So Comm100 has taken care of this by making the payment form secure under  PCI DSS compliance rules which are known to be an Information Security standard. Agents cannot get the confidential payment data during the chat too, as the credit card number is masked with encryption.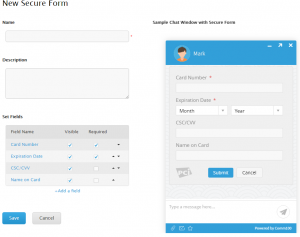 Before making any transactions, Visitors Single Sign-On (SSO) protocol authenticates the visitor which enables an agent to send sensitive information during the payments as the visitor has already proved his identity by the SSO protocol.
In order to strengthen your live chat accounts security, you can customize your password policies like the password length, complexity, expiration time, number of attempts, etc.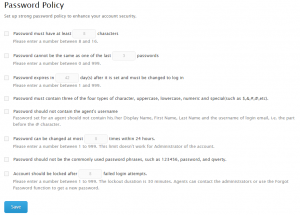 You can assign the specific IP addresses on which your agents can log in to the live chat account. This helps to prevent any unauthorized access and keeps your account secure.
Social Media Integration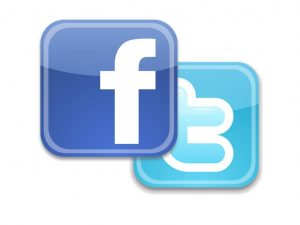 Companies earlier used social media mostly as a tool for marketing, but now for any company which desires to provide seamless customer support need to integrate their social media pages to their Live Chat support. This helps to directly fetch the customer queries from Facebook pages and Twitter accounts, assign tickets to your agents, prioritize critical issues, etc. Agents can see these queries in their comm100 console in real time and can quickly reach their customers and resolve their issues.
All the agents don't need to login to social media platforms to serve their customers as sharing one login details with multiple agents can be a security risk. Now the agents can access all the accounts under a single Live Chat login, a particular agent's activities can be tracked which ensures that all the agents' performance is properly measured. So this integration helps the agents to give the right response at the right time and at the right place which definitely delights the customers.
Also read a crisp review of top 50 chat tools here.
Departments
You can make new departments based on the operations handled by its members and agents so that you can assign or transfer chats to that particular department which has the expertise to resolve a particular query. For example, chats related to product information can get assigned to Product Development department and the chats related to troubleshooting can be assigned to the Technical departments. VIP clients chats can be handled by a dedicated department with top management members and senior chat agents. So you can make departments according to your company's structure and functioning, which will be helpful in assisting the customers efficiently.
Pros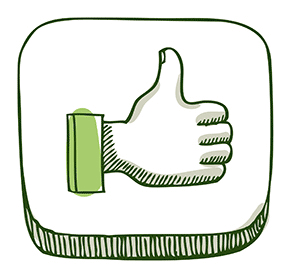 Consistent improvements by client recommendations.

User-friendly interface.

Wide Customization options.

Enhanced Data Security and Reporting.
Cons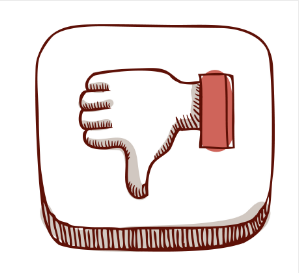 Clients using the iOS version face glitches like app freezing and delayed responses.

Phone support needs some improvement.

Expensive tool for small and medium enterprises
Deskmoz's Take
With a satisfied client base across the globe and big brands associated with Comm100, it proves to be a reliable and powerful lead generation tool. However, for clients looking for a cost-effective chat tool for their organization might not be on the same page with the pricing plans of Comm100. Make your decision wisely by analyzing the needs of your customers and your organization. So, go ahead and do your research on the competitors till we work on our next chat tool review for you.
Also read our review on Zendesk here.