8 Tried & Tested Lead Generation Strategies to Boost your Ecommerce Conversion Rate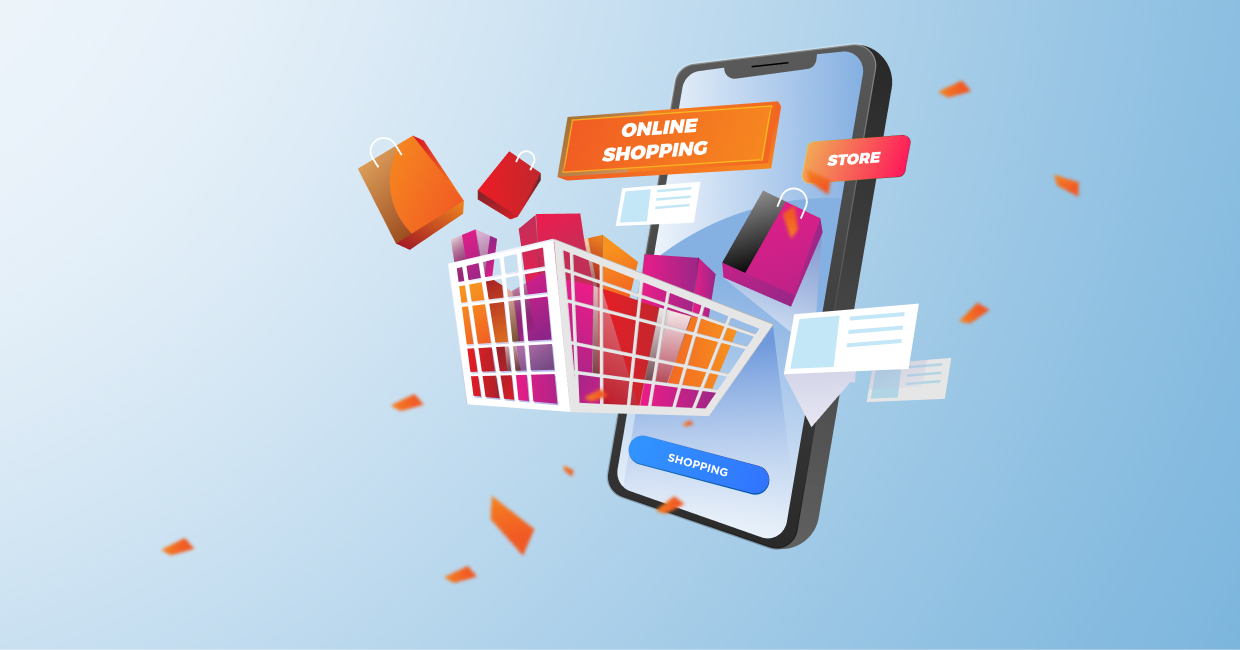 We all dream of Amazon as our e-commerce idol & dream of getting that growth hack into our e-commerce stores to grow to the same stature someday. Even if not that triumphant, all ecommerce stores are endeavoured to grow to the top of at least their surroundings & niche. Just like the growth of each & every e-commerce store, yours is also bound to just one element- sales & there is just no way around that. Your agile SEO must have been getting organic visitors & the CPC would be paving a way for the paid visitors. But, in the e-commerce space, the game has grown much above & beyond that. To strengthen your sales game, you must set up a successful sales lead generation strategy.
The sales lead generation strategies mentioned below have proved to be of great help in not only kick-starting an e-commerce store's sales hack but also in scaling the same.
1. Email Finder Tools
Email finders are an excellent way for e-commerce businesses to increase their chances of success by ensuring they can reach the right people with the right message. Not only does this help ensure that potential customers get what they need efficiently, but it also helps save time and resources, which can be better spent elsewhere on more important tasks such as marketing or product development.
One popular email-finding service is ContactOut, which searches millions of online profiles from companies such as LinkedIn and GitHub to locate emails associated with those accounts. It then gives users verified contact information so they can get in touch quickly and easily without having to manually look through websites or databases. This kind of software gives businesses access to more accurate data than ever before—meaning better customer engagement rates overall.
ContactOut offers free basic accounts and premium plans, so you can adjust your account type depending on how often you use it, making sure that no matter your needs, there's something here for everyone.
2. Lead Magnets
As the name suggests, lead magnets could be any resource that could serve as a magnet to attract sales leads to your business.
If you've been around the ecommerce space for a while now, lead magnets for lead generation shouldn't sound new to your ears. Even if they do, just run through your downloads folder & the email inbox. All those ebooks, webinars, coupon codes, freebies you'll find are nothing but lead magnets.
And, guess what? We all fall for this growth hack every now & then.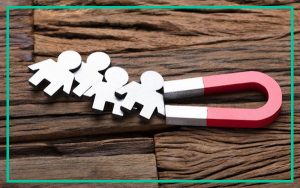 What lead magnets should work for your ecommerce conversion rate?
Entirely depends upon the products your ecommerce store sells. The basic idea is to keep it as relevant to your business as possible.
For instance, if you're into selling keyboards, your lead magnet page could be a free typing test page where the visitors could take an online typing test & check how fast they're with typing. Similarly, for an online games store, the lead magnet page could let the visitors play one of their PC games online for free.
Besides, discount coupons, early sale access, referral programs, free premium memberships, giveaway contests & all the freebies always work great as lucrative lead magnets.
3. Affiliate Marketing
Affiliate marketing has been around for a long time now & is consistently getting better & beneficial for both the B2B & B2C businesses when it comes to ecommerce conversion rate.
In simple terms, it can be understood as a performance-based marketing model & a clever growth hack wherein the platforms with the relevant traffic for your business (affiliates) drive that traffic to your website (merchant) with the objective of your desire. To retain the people, make sure you have a good website hosting provider, a win-win option for you will be cheap RDP hosting.
The objective could be a mere visit, lead generation via form completion or a converted purchase. You, in return, reward the affiliates in the form of commissions for their hard work.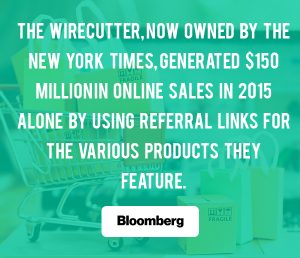 Since affiliate marketing is a pure performance-based marketing model, it works as a win-win situation for both the merchant & the affiliates & functions as an idol ecommerce conversion rate booster. Moreover, it is cost effective, gives a new dimension to your marketing mechanism & if done properly, is bound to skyrocket the sales.
But, affiliate marketing runs on the tiny particles of the internet such as cache & tracking pixels which make it a professional job. Hence, opting a professional affiliate software is highly recommended.
Most of the advanced affiliate software also bring along a network of professional & verified affiliates. This serves as an additional advantage as it saves you from putting efforts & time in finding the affiliates for your affiliate program.
Shareasale, ClickBank & CJAffiliate are the most chosen ones among the others.
4. Live Chat
Offering Live chat on your store provides you with the capacity to attend each & every potential as well as existing customers & offer assistance to them. Just the way, you or your sales team would attend each & every walk-in in your brick & mortar setup.
Live chat service not only adds human presence to an otherwise stagnant & unengaging website but gives you an opportunity to connect with your potential & current customers virtually. The old saying still sticks; human touch is the key!
In turn, you will also see yourself getting rid of the inboxes filled with customer support questions & the ever-growing phone support bills. Live chat support is indeed a growth hack which also helps you declutter & boost your ecommerce conversion rate.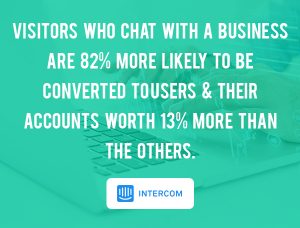 All in all, live chat service not only helps you as a peerless lead generation strategy but also converts the maximum of your visitors into paying customers & retains the big fat chunk of your current customers.
Live chat software are available across the internet for dozen a dime. Just look up 'Live Chat Software' & you'll understand what we're trying to get at. Pretty much all of them come loaded with unimaginable features, but almost all of them lack a thing or two. LiveChatInc, Intercom & Zendesk look the best in their turfs.
5. Popups
Many a time visitors just land on your website, surf around & get deviated from their purpose of the visit. Popups are one of the effective lead generation ways to grab the attention of these visitors & draw that to what matters the most.
Imagine getting hold of a leaving prospect by popping up a 10% discount code or maybe free shipping. You can either display the coupon code right on the pop-up or use that as a bait to capture the prospects' email address & other pertinent details. Now imagine how good it can be for your ecommerce conversion rate.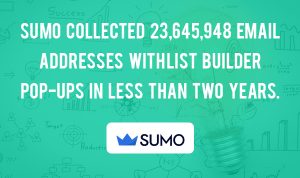 Popups can be set for both the time-bound intent & the exit intent, with a lot more intelligent sub-variations. Which means, you can have your popup appear on the prospects' screen after a certain time duration of their visit or right when they're about to jump off the website.
If you're not sure about what exactly you should showcase in your website popup, you can try out different options such as discount codes, call back the calendar, ask the price they'd like to pay etc. That's how growth hack runs, with try outs, right?
Designing & embedding popups aren't much technical but tools like Sumo, OptinMonster & Poptin make it a cake walk & delight you with their advancements
Another great way to find more leads is by exploring niche markets. Head to this article to learn more about it.
6. Landing Pages
Your business doesn't offer just one solution & even if it does, your prospects look at it with different aspects. That's why we target different keywords on our blogs & PPC, right?
One of the best tactics to maximize the convertibility of these laser targeted keywords is by showing your prospects the perfectly chiselled version of your website which they want to see.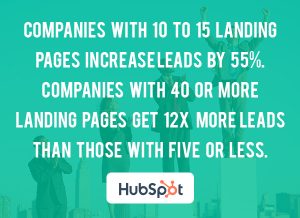 For example, if I were to buy a swanky pair of running shoes, I would look up 'buy running shoes'. The top 2 results are A & B. The A website doesn't have a landing page whereas the website B has got one.
Here, I am less likely to buy from the website A because it simply landed me on the homepage of their store, which is loaded with all types of shoes. This casts an impression that I'll need to get into the extra labour of setting the filters for the running shoes.
My business will go to website B because it smartly welcomed me on a webpage which is designed specifically for running shoes. This also creates an impression that running shoes are one of the fortes of website B.
Although landing pages hold expertise in onsite conversions, you can take the additional lead generation advantage by collecting your prospects' contact details with a lucrative offer.
You can either get landing pages created by your designer or get the growth hack done yourselves with expert tools like Unbounce, Instapage or LeadPages.
7. Chatbots
Chatbots have been around for a long time now, but have started competing with human performance only in the recent past.
Of all the reports we've seen so far, human live chat support is hands down much above & beyond the performance of a chatbot on many parameters.
But, human live chat support requires a lot more resources & groundwork, such as human chat agents' hiring, training, performance tracking, chat software etc.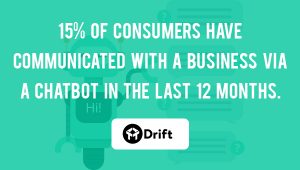 Although there are professional companies which can provide & manage all this & a lot more on the ecommerce stores' behalf, a few like to explore other options.
Thanks to the plug & play features of the chatbots which make this growth hack a suitable alternative to the human live chat agents. Once programmed & set-up, they run 24×7 & work as a nice sales lead generation method.
We recommend you give a spin to DialogFlow, Watson Assistant & Wit for chatbots.
8. Email Marketing Automation
If all the ecommerce stores would know that it costs five times as much to attract a new customer through lead generation than to retain an existing one, they all would get on their toes for the latter.
Now since you know that, you must start considering your existing customers as precious & worthy as the new shining sales leads
One of the best ways to keep your ecommerce store in the good books of your existing customers is to stay in touch with them via as many mediums as possible & especially the emails.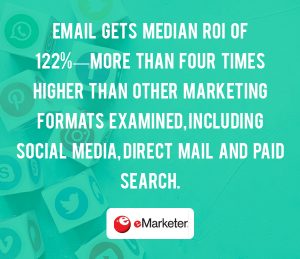 The most successful tried & tested methods to keep your customers coming back via email enlist emailing discount coupons, sales reminders, latest stock additions, product suggestions, wishes.
All the leading email marketing automation software come loaded with unimaginable features to take the timing, integration, delivery & inbox placement of your emails beyond perfection. ActiveCampaign, EngageBay, Mautic & MailChimp being the most reliable of them.
You may also like to try some lead generation software that have their own methodologies to get you more leads.