In-house chats agents
Expert & highly experienced in-house round-the-clock chat agents. Unlike our competitors' freelancers, work-from-home & remote chat agents.
3x more Sales leads
Our professional live chat answering service's 24x7 answers to the sales closing questions of your online visitors results in 3x more qualified leads.
custom trained agents
Advanced training & ongoing learning system ensures live chat professionals are well trained & examined to the minute details of your business.
online in 48 hours
Industry's quickest turnaround time. We train & deploy our live chat team is trained on your website within as early as 24 to 48 hours.
A Forrester study states
Live chat leads to a 48% increase in revenue per chat hour and a 40% increase in conversion rate.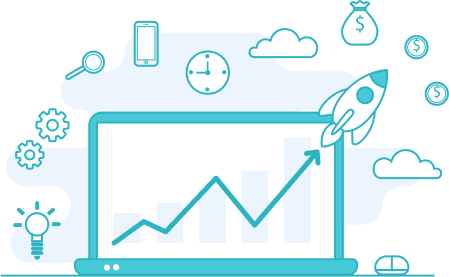 'DeskMoz's 24x7 live chat services is more effective, responsive & economical than phone support & email support. Over 200 renowned global brands count on us.
"Customers remember the service a lot longer than they remember the price.'' Lauren Freedman, Author and Retail Veteran - Ashish, Co-Founder
You want your in-person sales & customer success to be managed by professionals, then why to risk live chat support with novices? DeskMoz comes with 14 years of experience & is a brand of high ethos.
Our Awesome Features
Our services are equipped with unbeatable and customized features. A good blend of quality & technology at your service!
DeskMoz vs Others
Everybody loves comparison and we are not afraid of it. We proudly flaunt our quality services.
| Features | Deskmoz | Others |
| --- | --- | --- |
| 24x7 (350+ Days) Chat Agents | | |
| Lead-Focused Plans | | |
| Free Live Chat Software | | |
| Free Setup & Advanced Customization | | |
| In-House Full-Time Chat Agents | | |
| Dedicated Manager | | |
| Reasonable Pricing | | |
| Carry Forward Unused Chats | | |
| Profssional & Experienced Chat Agents | | |
| Feature CRM | | |
| Leads-Tickets Forwarding via SMS & Email | | |
| Zapier Integration | | |
| Native Integration | | |
| SMTP Settings | | |
| 24x7 Client Support | | |
Easiest Setup Process!
No technical skills needed. Flexible and swift implementation.

Paste the Code
Simply copy the code & paste it before the end body tag of your website.
Fill FAQs
Fill the most common questions asked by your websites' visitors.
And Done!
We will start with chat agents' training and will make them live within 24-48 hours.
Free Resources- Built & Run Natively

125
Chat Agents & Experts

1
Million Leads Generated
14
Years of Experience

200 +
Renowned Clients
Under proud fellowship with
How About a Cup of Coffee at our Office?
Made with in India, DeskMoz is serving the whole world including Australia, USA, UK & UAE.
Summers or winters, you will surely love your next holiday in our city!
You are in a great company

Simona
Forex Trading App
Totally Recommended
Hi I am Simona. Really satisfied with their service. They have proved a lot of professionalism, good prices, and I've had a really good communication with them. Totally recommended!

Surinder
Beauty Saloon Chain
Very Efficient
Great company to send leads. Very efficient and pleased with the services. We get lots of leads and that whats important. Support is also great from the managers/support. Thanks DeskMoz!

Don
Wild Life Control Services
Amazing Job
DeskMoz has been a fantastic partner over the last few months. Their 24/7 customer service team is great at following directions and learning our industry. They've picked up things on their own.

Team EvaChic
EvaChic.com
Money is the best!
We have been using DeskMoz over a year and a half. Overall, DeskMoz has done very good job in covering our live chat 24/7. The communication with the team that support our site is very fast & flawless.

Omar
petVu.ca
Obvious Solution
Pet Vu Inc. is a small start up based in Canada. We manufacturer and distribute GPS Pet Tracking device w/ mobile iOS/Android app. We needed a live chat and email support resource asap.
DeskMoz 2019. The logos displayed on the website are trademarks of their respective owners. View our Privacy Policy and Terms of Use.