Tried & Tested Methods for Generating Real Estate Sales Leads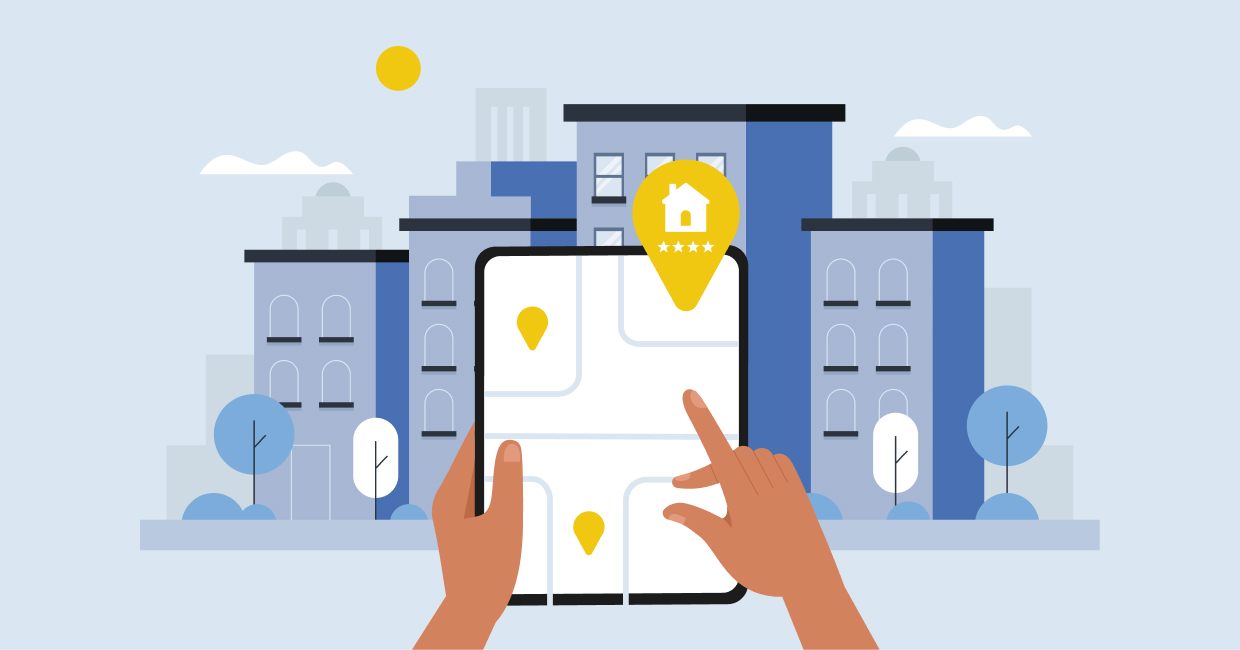 The condition of real estate lead generation is continuously evolving in 2019. That is why an idea that brought great leads at an inexpensive rate a few months ago might not prove to be successful today. As the marketing sector has become complex, it can be confusing for the agents to make the right decision when it comes to lead generating methods. A lot of real estate agents are searching for innovative and new lead generation strategies and are opting for tools like Blog, LinkedIn automation tools and Facebook Advertising etc. The response rate of Direct Mail Campaigns has also increased by a staggering rate of 43%. Not only the right choice helps you in improving your exposure but also provides more value to the clients. In this article, the top 17 methods are mentioned to generate Real Estate Sales Leads for effectively engaging with the existing customers and acquire new ones as well. 
In the real estate sector, it is vital to keep generating new leads to make sure that your business stays on track all the time. Your sales lead generation activities should be targeted specifically to the audience and create value that is hard to find anywhere else. Design a commendable lead generation strategy and get rewarded with valuable customers in the future. Please note that without a successful plan, there is no way that you will be able to get success in generating leads. Be it the seasoned real estate agent or a newbie in the market, you are well-aware of the fact that competition for the clients is intense.
Irrespective of your experience in marketing, these tried and tested methods will make you succeed as an online real estate agent in a matter of time. There are still a lot of people who deal with the question that is this worth it to learn about all these tactics? Well, the answer is yes, it is.
1. Start building the Referral system
As per the NAR i.e., National Association of Realtors, over 60% of the sellers found their agents through the referral from a neighbor, relative, or friend. Begin building the referral system as early as possible so that you can conveniently meet the seller and discuss the measure of success in their sale. You do not have to pay any hefty amount and just stay connected with those people whom you know and make a good impression on them regarding your services.
For example, a lot of realtors are also utilizing various real estate referral programs for the existing clients in which if the latter provides the former one with a referral that leads to the sale then they are offered a small percentage of discount to the agent's commission as an incentive. 
2. Make the most of the power of SEO
With the help of this tool, it becomes easy for more and more people to find your website on the search engines. Local, relevant traffic will help strengthen your branding as a neighborhood professional in the area. The generated local traffic can also turn out to be your prospective clients.
A Few significant SEO factors to consider while generating leads for real estate – 
Engagement – More interaction with existent/potential clients will attract more referral business

  CTR – Check your Click-Through-Rate in Google Analytics and make your content more relevant and engaging.

Social Proof – Shares, Comments, Testimonials, and Likes etc. will help in building the online authority of your site and ranking it higher in search engines. Although Google makes up for 64% of the online searches, do not forget the relevance of other search engines like Yahoo and Bing as well. 
3. Use Social Media Marketing
Since the era of modern marketing has become digital, the aspect of social media image is now indispensable for the strategy of any marketer. From Instagram and LinkedIn to Facebook and Twitter, there are plenty of worthwhile platforms worth investing. Through active engagement with diverse channels every day as well as adding value to the others, you will have a devoted following online in no time.
The fact that 80% of real estate agents have a Facebook account for professional use is enough to state the importance of social media marketing in this sector. Besides communicating with prospective clients, you can also employ efficient and new social media tactics such as panoramic or 360-degree images.
4. Start your Blog
– By having the recognizable blog, an agent can readily showcase his expertise to those who are selling the home. However, it is not for everyone and only those who hold the capability of sticking with it can try the option of blogging as it demands commitment and dedication. Blogging can become the true lead generation machine for real estate only if you have enough time and zeal to do it. Amazingly good content blended with strong social media promotion and an excellent grasp of SEO will give you exceptional results. More than 60% of agents per day spend at least one hour regularly on advertising and marketing and that is why having a robust online presence is inevitable.
5. Develop an excellent Video Marketing Strategy
Do you know that over 70% of the homeowners are more interested in listing with the real estate agent who provides a video for them? There are many ways of incorporating a video in the marketing strategy like-
  Q&A live streams

  Client interviews

  Agent profiles

  How-to as well as general information videos

  Videos of the local community events 

  Yearly reviews
If you're interested in producing stunning videos for your real estate marketing endeavors, utilizing video makers can be a game-changer. You can unleash your creativity and give your listings life with compelling graphics that engage and fascinate potential homeowners when you have a video maker at your disposal.
Furthermore, one of the best types of videos for the real estate is listing videos which represent your listings' best sides inside and out. Making videos for real estate marketing has become incredibly easy recently. Thanks to the wide availability of video editing and production software, creating high-quality videos has become relatively inexpensive. You can cut, crop, and merge video online, and don't even spend a dime on editing software. 
6. Influencer Marketing
An important way of producing sales leads in the real estate sector is forming connections with the industry's big-time influences. Always remember that connecting with the other people in your sector is always an intelligent move. Having an open rate of 20.84%, the industry of real estate requires the agents to amplify and share each other's work as well through comments on the published posts and social media. As a result, it helps in building your audiences exponentially. 
Tap into this aspect of marketing and you will explode on social media and will have both indirect and direct benefits in the lead generation process. Figure out who your specific target market and then partner with those influences who are famous among your targeted folks. 
7. Segment the leads for gaining insight into your database
Organizing your audience by several criteria will offer you insight into the database and will also help with lead generation. Now, this is where lead segmentation comes into the picture as you can segment the leads by the below-mentioned criteria – 
  Demographics 

  How "cold" or "hot" they are ( how much they interact with your site, content, and social media etc)

  Particular behaviors ranging from signing up for the mailing list to downloading the specific e-guide
As more than 55% of agents daily look for the leads, it will be more convenient for you to segment your audience and get more focused on what you want. Use the information about your target market and tailor all the elements of your outreach accordingly like educational materials and emails etc. 
8. Make your website visually appealing
Optimize properly and your website will certainly prove to be the foundation for getting online real estate leads. Also, it provides you with the ability to offer value to the target market and helping them engage with the brand. Always design a client-focused website and use the word "you" as much as possible. According to several reports, over 20% of the realtors reported that 1%-5% of their business came from their website.
Never undermine the significance of your website design as it holds the potential of transforming those visitors into leads. Make it look professional and beautiful at the same time as well as it should also be optimized for mobile.
9. Develop the Niche
Expert in historic homes, a specific neighborhood, or assisting the clients in finding the perfect apartment? Find out your niche and become a professional. This will permit you to aim the marketing efforts on a special group as well as develop the reputation in the form of a go-to realtor for these customers. Moreover, agents who nurture leads can easily make 50% more sales as compared to the ones who do not.
After you have chosen a specific niche, you can delve deeper. Establish a positive and trustworthy reputation by creating educational text or video content that includes advice for buyers and sellers, trends in the local real estate market, home improvement tips, etc. You can even launch a podcast and invite other real estate professionals, industry experts, or satisfied clients as guests to discuss various aspects of real estate.
Here are some common real estate niches – 
  Luxury homes

  Historic houses

  Student rentals

  Neighborhoods

  Town or city
10. Leverage Positive client feedback
Letting the results of your company speak for themselves is indeed the best way of strengthening your reputation and testimonials as well as customer reviews execute just that. More than 70% of the millennial selling home is doing it for the first time and that is why you should prove to be a reliable choice for them. Explore both internal and external options by forming the review page on your site and sharing the testimonials on main real estate platforms. By leveraging positive customer feedback, getting sales leads in the real estate sector will be easy for you.
11. Marketing Automation
Installing some marketing automation tools on the blog/website will give you the benefit of increased engagement. There is a reason why over 60% of other businesses have reported exceptional results within 6 months of implementing the same as it promises great results, be it any industry.
An example of useful marketing automation is the message bots. 
They can – 
  Send the targeted messages to the target market's different segments. 

  Engage with the visitor just as they land on your website. 

  Send the targeted messages as per browsing history of the visitor. 
12. Paid Advertising
Investing your money in paid advertising is certainly a smart move as 44% of the overall buyers search for homes online before contacting the realtor.
Here are some effective ways to successfully market your identity as the real estate agent – 
  Post Billboards

  Answer real estate related questions on Quora

  Run the Google Ads

  Advertise in your local newspaper
Real estate sales lead generation is a process that needs to be carried out with sheer expertise and with the help of paid advertising, it becomes quite easy to receive quality sales leads without any hassle. 
13. Reach out to the Withdrawn/Expired
and FSBO Listings Pull the lists of expired listings and stay sensitive to the fact that these sellers might be frustrated with their existent realtor, under immense stress, and discouraged that their home is still not sold. Start the interaction by explaining that you understand their problem and share a few details of how your work procedure is better.
Even while contacting the FSBO listings, do not hesitate in briefing your qualities to them and who knows maybe you get the lead after some conviction and explaining. While generating leads in real estate, make it a point to spend 20% of the time generating the leads and the rest 80% of your time in converting them. Before directly contacting them, make sure that you have the solution to their problems. 
14. Customizing excellent customer service
A strong marketing tool for the real estate agent is his focus on offering impressive customer service. Providing a free quote or consultation is an amazing method of building your prospective client list and it is your responsibility to make the procedure of contacting as easy as possible for the clients.
As per several types of research, 95% of the home buyers take the help of online websites to have a good look at the sector of real estate. Whether digitally or over the phone, show them your dedication to offering a customized customer service experience. It will help the customers in generating interest and taking a step further towards the final buying decision.
15. Facebook Re-Targeting
Many people underestimate the relevance of ROI i.e., Return On Investment on the Facebook ads. Just combine it with the fact that re-targeting of interested people can be done and you will understand that it has amazing potential. Similar to the concept of Google Pay-Per-Click, Facebook Ads, alone, can help you in creating a million-dollar business.
To put it simply, Facebook Re-Targeting means that those people who have shown interest in your brand will get to see the advertisement again. This ultimately leads to an increased rate of conversion as only those people are being targeted who want your services. It helps in keeping you on top-of-the-mind for those folks who matter the most.
16. Mobile Optimization
Most of the industry professionals spend a lot of money and time in making sure that their site is easy-to-use and professional but they often forget to check its appearance on the tablet or Smartphone. Generation of sales leads in real estate requires you to ensure the fact that the website is working well with mobile devices as well.
There is no denying the fact that mobile search has surpassed the desktop search and that is why it is high time for you to impress those clients who encounter the brand exclusively through a mobile device. Keep your goals same as that of the regular website i.e., attractive design, intuitive function, and clear copy.
17. Having a newsletter
is undoubtedly a great way of keeping your clients abreast of your ongoing activities. One can share real estate news, tips for dealing with the typical homeowner struggles such as how to prepare the house for winter, and recent listings.
This is specifically helpful in case your leads reside in the urban areas. Inform the subscribers about the current events and news in their area so that they stay updated about what is going on around them.
One of the biggest problems encountered by the real estate agents is searching the new prospects. In the 21st century where the competition is so much intense, successful agents have a system for collecting new leads daily.
Gone are those days when the real estate agents used to market themselves through workshops, networking events, and mailer as now the world has become digital and so are the strategies for lead generation. Contacting prospective clients online primarily is more effective. Create your original content to drive organic leads and traffic. Clients only wish to deal with your company after they are done researching on their part online. Remember that technology has revolutionized the entire world including the sector of real estate marketing.
No new leads mean no sales, no clients, and no profit. Needless to say, success in the real estate sales leads generation process thoroughly depends on your ability to sourcing the new leads. Just employ any (or all) the above-mentioned tactics and see how it positively affects the overall growth of your business.