No Brainer Ready Reckoner Scripts for Customer Service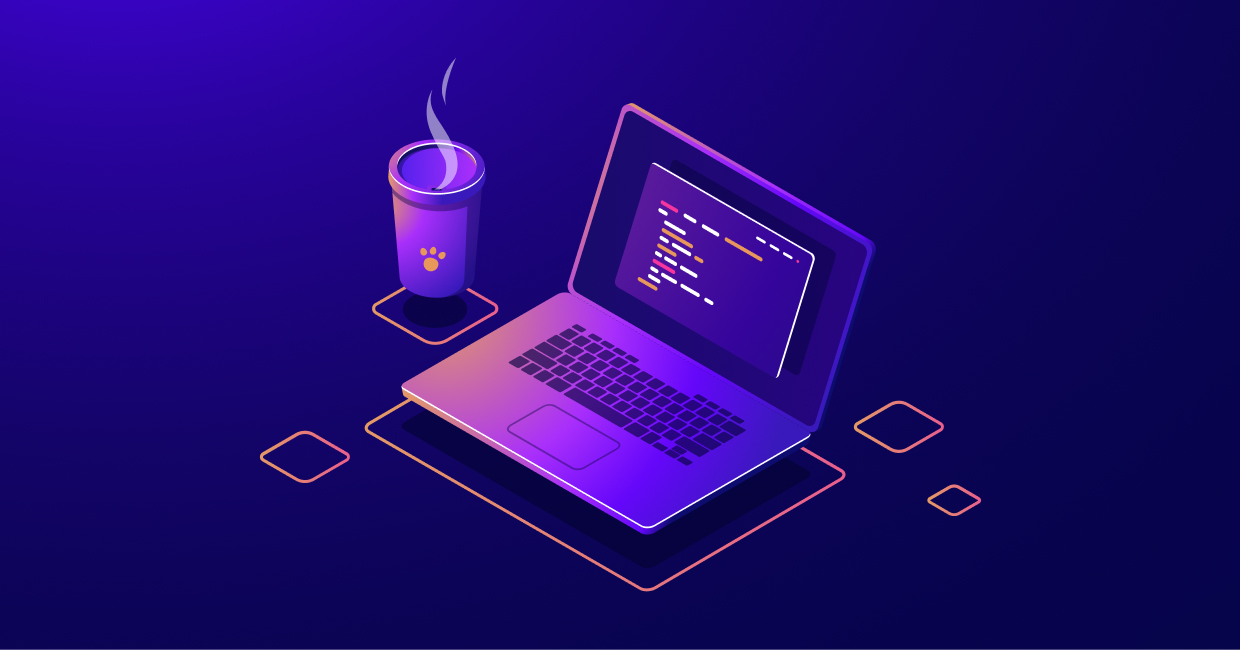 Needless to say, live chat is one of the most famous channels used for customer service and sales over a wide range of business across all industries and sizes. But, now the question arises is that – how would you know if your support and sales team are indulging the customers into better conversations? Please note that as per techjury stats, 97% of the global customers say that consumer service chat transcripts hold major significance in their choice of the brand. Well, the answer is simple – deliver a reliable experience with the usage of the best phrases and Scripts for Customer Service. 
Always remember that good consumer service comes with immense hard work. It requires you to perfectly maintain the balance between efficiency and helpfulness when you have a lot of consumers to assist. That is why training the agents to use the right scripts for helping out your customer is the need of the hour. 
The power of positive consumer service phrases lies in the fact that it not only helps in enhancing customer engagement and reducing consumer churn rate but also drives up satisfaction as well. But, fret not as finding and then using the magic words is not difficult, you only have to remember some simple rules and carry out the positive scripting. For that 30 % of consumers, who expect the platform of live chat on your site, you need to be as diligent and credible as possible.
This blog post offers you some examples of the positive phrases to be used with consumer service which will make your clients' lives happier and your life easier. 
 

Greetings – 

Assisting the customer must begin from a positive and sincere place. The focus is on being receptive and open to the pain points of the customers to ensure the fact that the positive phrasing and scripting will organically come out. Never forget that businesses offering better consumer experience grow the revenues by 4%-8%. In case you aim at getting started from the place of understanding, the rest will naturally follow. 
Your way of saying hello makes a huge difference. Beginning on the right foot with a client already sets a stage for the positive chat, while the unenthused or curt greeting can make the client feel annoyed. As they say, "the first impression is the last impression", so utilize the below-mentioned Live Chat Responses for treating every new chat greeting like the real-life introduction. 
For first-time visitors
Hello, my name is Avantika. May I know your name?

Nice to meet you, Karthik. How can I help you today?

How can I assist you?

What exactly can I help you out with today?
For repeat visitors – 
Hey, again Leela! Welcome back to our website. How can we assist you today?

Welcome back Sumit! It's good to see you again. 
Did you wish to pick up where you left off?
Hey, and welcome back to ABC's site. 
Were you still having issues with "the previous problem"?
 

Never forget that you are interacting with a person – 

When customer communications occur on the platform of live chat, it is relevant to not lose sight of who you are interacting with, even if you are not able to see them. As per the recent research, approximately 77% of the customers said that they won't buy anything from a website if it doesn't offer live chat support.
So before turning to the list of those canned Live Chat Responses, take a moment for asking yourself, "would I tell this to the customer in face-to-face interaction?"
Give it a thought: What is the more genuine option for you?
Avoid saying something like this:
"This is our policy for taking down this information before getting started. I respect how you feel, but this is all we can do."
Go for a response that sounds natural:
"Here is what I can do for making it simpler for you. Let's begin by taking some information down."
Can you spot the difference? The second reply sounds more personal, less robotic. It gives the same message as the first response at its core, but in a more humanly way. 
 

Unable to fulfill the request/Apologizing – 

Yes, it can prove to be difficult to say no as you must assist a consumer while being as positive as possible, correct? Unfortunately at times, the request of a customer might simply not be addressable. In case you are confused about how to use the right words for denying a client's request, here's a little tip: never use the word "no". This could be a little tricky, however, we have offered you some of the best alternatives for softening the blow. 
Moreover, in the latest report about live chat, 38% of the customers admitted that they have purchased because of an excellent live chat session.
Apologizing for the issue
We will take care of this for you right away. 

I can understand how you feel and I am sorry about this. 

I am very sorry about the "problem". Let me discuss it with my senior to see how we can help you out with this. 

I have to connect with my senior to see how we can help you out. 

I apologize that "service or product" doesn't meet your expectations. 
Sample Live Chat replies for being Unable to fulfill the request
I am sorry, but it is not possible to fulfill your request at this point. 

I apologize but we can't meet your request right now. 

Let me have a look at what else I can help you with. 

I am very sorry but what you are asking for is beyond the scope of what we can do for you. This is what I can do….
Transferring consumer service chats – 

You might not always have the specific information client is looking for and don't worry, it is fine. However, things could get a bit sloppy if you do not have the information when the clients require it. Furthermore, never underestimate the significance of live chat customer service as 44% of the online consumers state that getting answers through this platform is one of the most relevant features offered by a site.
So, no need to panic as you can get the clients transferred smartly to the right agent. These transitions can be utilized for directing the chat interaction to the right agent for delivering correct information without making them wait for long. 
Transfer Request
I apologize for your inconvenience, however, it is not the right department which can offer enough information on the "topic". If it is okay for you, I will transfer your query to the right one?

Please hold for a second while I transfer you to "chat agent name". 
Transferring
I am transferring your query right now, we will be with you in a short while. 

Please hold on for a second while I connect you with the right agent. 

Please hold for a moment while I get in touch with him/her. 

I am sorry, but "chat agent name" is the one who can handle your problem.
Asking for more information – 

Gathering information is an important aspect of perfectly-getting the work is done, however, it needs your team to develop comfort and trust. Do you know that live chat can give you the 48% increase in revenue per chat hour as well as a 40% increase in the conversion rate? Now, you can smoothly handle the information requests through these 

Sample Live Chat 

scripts. Follow them as it will make the customers feel like they are in safe hands. 
General information
May I request you to offer some additional information before we continue? This will help in improving our service. 

We require some additional data before proceeding to the next step. Please share the needed information. 
Billing and Credit card information
To process the order, please give the number of your credit card, security code, and expiry date. 

Can you please give the current billing address?
Personal Information
Can I request you to give me the account number listed on the generated bill?

Please provide me the social security number and your date of birth to proceed. 
Address Verification
May I request you for verifying the current residence address?

Can I ask you for providing the current address's zip code?
Proactive Triggers – 

Reaching out to the consumer proactively is of no use if the 

Live Chat Service Provider 

does not have the right agents who know what the right words to use are. Just like the department store's sales associate, you wish to strike the balance between respect and helpfulness. Whether you point the customers in specific sales' direction or you offer basic assistance, you wish to bring the most value to your service's forefront. Use the below-mentioned lines while helping the visitors to become loyal customers over time. Also, always remember that 86% of the customers are willing to pay extra bucks for getting a better brand experience.
Reviewing options
We understand that making the choice might be difficult. 

I know, a lot of options can turn out to be confusing. Can I offer assistance in helping you out?

We can review the options again if you want!
Identifying when the client needs help
Can we help you out with anything?

It seems like you are visiting quite a few pages!

Feel free to contact us if you need any help. 

It's been a while since you have reached out to us!
Shipping/Purchasing options 
As of now, the current balance is "total". 

Are you done shopping? The total of the products in your cart is "total". 

Discounts & Promotions – 

Not each visitor ends up with a sale. Along with discounts and promotions, visitors can also be engaged for successfully closing sales and reducing the cart abandonment. After all, 51% of the consumers believe that a company should be available round the clock. Sending the proactive message for starting the chat with scripts covering discounts enhances chances of the sales conversion. An efficient 

Live Chat Service Provider 

should make its agents follow these scripts while assisting the visitors to ensure the fact that the latter enjoy a comfortable browsing experience. 
Check out
It looks like that you are frequently visiting the pages but are not making the purchase. Can I brief the promotional offers associated with "page name"?
Pricing Page
Hey Amit, would you like to know about the special discounted price over the services/products you are interested?
Across the site or Home page
Hey! We are glad to notify you about our discount on "promotion". Wish to take benefit of this limited period deal?
Goodbye – 

Just like greeting the customers, saying goodbye to them is also exceptionally important. Amazing service can turn out to be the worst one if the customer leaves with a negative impression. You wish the client to log off not only happy with the service, but also with the positive impression of your products and business. So, end the interaction with the following script ideas. Never underestimate the significance of live chat as 73% of the consumers like felt satisfied with the experience at this platform.
Thanking consumers
Thank you for using the live chat service, and we hope to hear from you again! Have a good day!

Thanks for using the 24-hour help service, and please feel free for reaching out to us in case you need any assistance. Goodbye!

Thank you for visiting! We wish to see you again!

Thanks for using our chat service. Now, I am closing this chat but if you have any more problems, feel free to let us know. Have a good day!
Offering alternative contact choices for future inquiries
In case any more issues take place and you are unable to access the chat line, don't hesitate in dropping us a mail at "email address" or call the consumer service department at "phone number". 

Have any more issues and would like to directly contact us? Reach out to us at "email address". 

In case you would prefer, you can go to our consumer service department through SMS text message at "phone number" or via "Twitter/Facebook". 
Whether you have an in-house team of live chat agents or you choose Live Chat Outsourcing, the above-mentioned scripts will prove to be effective when it comes to making a good impression on your customers. Besides, you can also use them as your training tool. In case you or somebody else on the team is a newbie to this job, positive scripting will prove to be an exceptionally useful tool for training. Of course, scripts serve as the starting point while helping the new customer success or customer service professionals better understand the positive consumer interaction's flow so that they can deliver the best. 
92% of the customers feel more satisfied with their purchase when they use the feature of live chat. Positive scripting is used for keeping unsteady consumer interactions from going south, and you can easily achieve that by just using these positive words instead of filling the interaction with several affirmative quips and comebacks. 
Surely

Definitely

Gladly

Absolutely

Fantastic

Certainly

Good 

Great
In addition to this, avoid the usage of negative words like 
Horrible

Awful

Bad

Terrible

Never

No (Try not to use it as much as possible. Instead, learn how you can say no positively and still avoid saying no)

Rude

Dumb
Be it live chat outsourcing or having your own team of chat agents, creating the positive phrase is as much tells about your attitude as it is about the exact rule and words you follow. Keep the above-mentioned scripting phrases in mind and do not ever forget the feeling you wish to convey as well as the solutions you wish to offer. One of the major advantages of positive phrasing is that it will create happy consumers who are encouraged to support your business and continue to suggest you for a long time. 
While consistency and quality are customer experience's critical measures, it is possible for achieving success in these sectors without scripting all your communications. 
The fact that there 87% of growth expectation for the platform of live chat is enough to state the importance of this platform. The chat scripts mentioned in this blog post will turn out to be useful for creating a comfortable browsing experience for your customers. It is inevitable to create consumer chat phrases and scripts for communicating certain situations the support team regularly comes across so that they can respond faster while maintaining the language's tone and delivering an exceptional brand experience.