8 Ways To Deliver Consistently Great Customer Service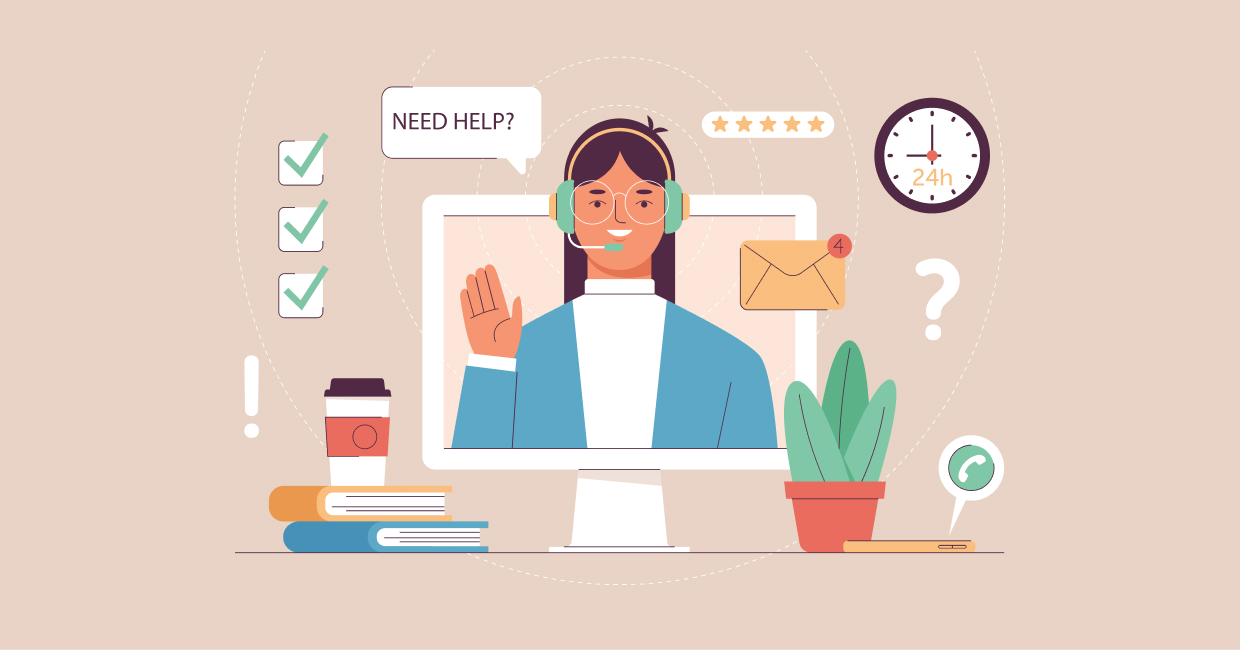 Today's business scene is highly competitive. Consequently, customers are spoiled for choice when it comes to where to purchase certain products/services. They are often willing to pay more for better experiences.
As a result, businesses that fail to prioritize their customer service strategy could have a lot to lose. Time and time again, studies have shown that U.S. companies lose $75 billion annually due to poor customer service. What's more, each interaction a customer has with your business could go a long way towards building up – or tearing down – their loyalty to your brand. However you look at it, consistently providing great customer service could be the gateway to the success of your business.
What is Great Customer Service
Great customer service means meeting and possibly exceeding the customer's expectations. This can range from providing experience at the point of interaction with customers over messaging channels to investing in your knowledge base. Simply put, it is consistently exceeding customer expectations and going above and beyond to help them solve their problems.
Consistently delivering great customer service can help you create brand integrity, maintain customer loyalty, as well as increase your profits in the long haul. That said, here are 8 ways to help you deliver great customer service.
1. Know Your Product/Service
Expansive knowledge of your product/service is an essential custom service skill. If you really want to up your customer service game, you need to be well-informed on what you're offering. Insufficient knowledge of your product/service may lead to loss of customers as they might lose confidence in your brand.
Since customer support agents are often the first point of interaction with customers, they need to know about the FAQs, key elements of the product/service and help the customer resolve any product/service-related issues. Ideally, the goal should be to handle all customers queries without having to redirect them.
2. Be Responsive
Resolving customer queries can be the cornerstone of delivering great customer service. It can be measured by both speed and accuracy. Improving your contact center's first call resolution rates will help improve customer satisfaction, boost agent efficiency and keep a positive reputation for the business. While quick response times can ensure that your customers feel heard and prioritized, efficient responses signal that you're keen on solving their problems. Whether you quickly reply to a common question or fully resolve a customer's problem, remember that every response matters.
To deliver great customer service, try to always respond to customers so that they don't feel ignored. Make it your goal to respond to all phone calls and emails within 24hours, or let customers know how long it may take to assist them.
3. Hire The Right People
Your customer service team is often the face of your company, and customers' experiences can be defined by the skill and quality of support they receive. No amount of mission statements or PR can make up for agents who can deliver excellent customer support. Hiring a great team can be essential in providing high-quality, reliable customer service. So how do you do this? Some key questions you can ask when hiring team members include:
What is the ideal customer service personality?
What skills does your support staff need?
Can you integrate them into your team?
However, if the prospect of going through resumes seems overwhelming, you can result in employing people with the help of technology. This has the advantage of fast-tracking the recruitment process. Your staff represents the face of your business, therefore selecting the right team can have a huge impact on your brand image.
4. Listen To Your Customers
Successful digital transformation companies understand the importance of actively listening to their customers to create effective strategies that meet their evolving needs. Behind every customer, service call is a human being with concerns that need to be addressed. Listening can increase the chances of effectively solving your customers' problems. It involves hearing what they communicate, both verbally and non-verbally.
For instance, if a customer has questions about Black Friday software deals on your website, your customer support agents should be always there to help them with any queries customers might have.
Luckily, active listening is a skill that can be improved over time. It starts by ensuring for every interaction, the customer has been heard, understood and served to their satisfaction. It's Vital to remain customer-focused when dealing with complaints, having the ability to listen and be empathetic to the situation can take your customer service a long way.
5. Personalize Your Service
This could go a long way in keeping your customer retention high. If during an interaction, a customer leaves feeling dissatisfied at worst or indifferent at best, you may have wasted an opportunity to win their loyalty. Personalizing customer service is about treating people as individuals.
Each customer is unique and needs to be treated similarly.  In order to personalize the customer service experience, agents can use the customer's name and build their profiles. This can go a long way in understanding their unique needs. By adding a personal touch to the customer service experience, you can show your customers you know them and you care.
6. Be Proactive
In any situation, waiting until something goes wrong is never a good idea. It's best to be proactive and catch a problem before it arises. While being proactive requires more effort at the start, it essentially saves you the trouble of having to undo whatever could have been fixed beforehand.
Being customer service-oriented means always searching for ways to create better experiences for customers. That entails looking out for possible situations that customers might need help with so that they can be fixed early on.
7. Seek And Analyze Customer Feedback
You may be surprised by what you learn about your customers and their needs when you ask them what they think of your service. Whether it's a phone survey at the end of a service call, an email survey, "a survey about your branding elements and logo design", or a form on the "Contact Us" page of your website, creating a means for customers to give feedback can make it easier for you to learn what needs improvement. You may be able to create a distinctive brand image with a logo maker based on the user's opinions and wishes. You can use the results to gauge if the current processes are working. The gathered data can be analyzed with the help of AI tools that use annotated texts to make good decisions.
8. Create A Culture Of Greatness
Your customer service culture is the set of beliefs held by your employees about your company.
To build a winning team and a successful business, you need to inculcate a culture of greatness. When your employee experience and your customer experience goals are aligned to achieve greatness, you can begin to consistently deliver great customer service.
Final Thoughts
Even if your customer service reviews are good, there's no such thing as over-delivering in customer service – there is always room for improvement. If you are not constantly on the lookout for opportunities to improve it, your business can stagnate.
All the elements above combine to consistently produce great customer service, which could make a huge difference in the highly competitive business world.