4 Tips To Generate More Leads Through Search Engine Marketing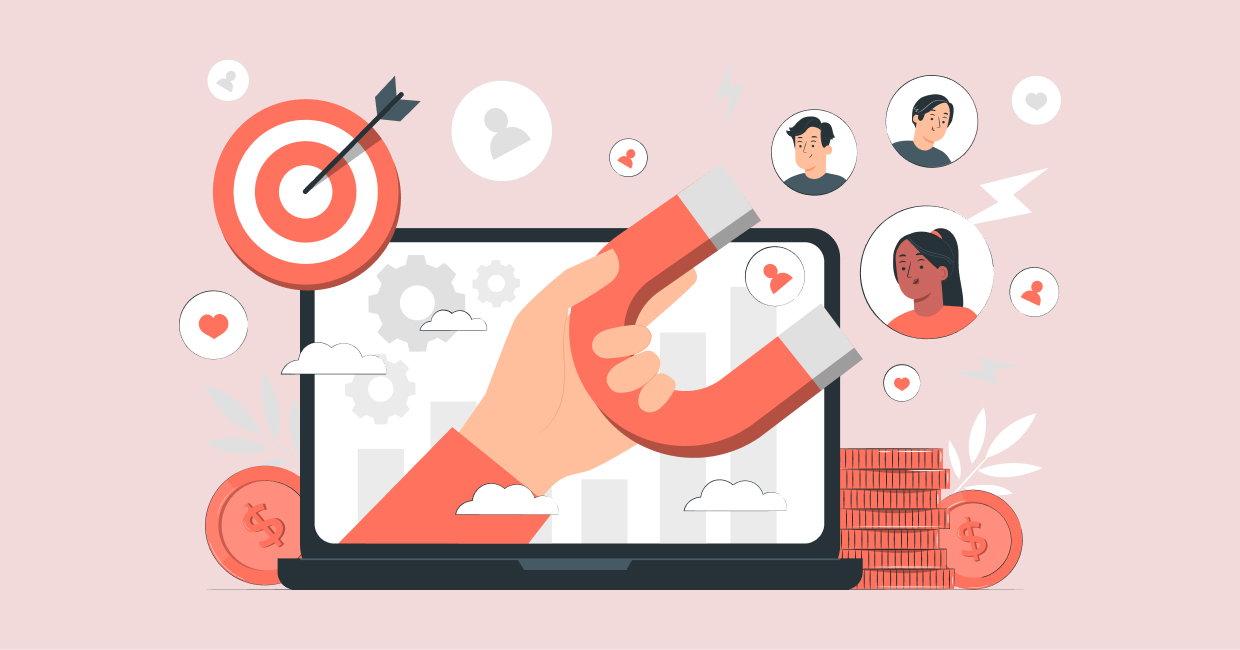 There are so many brands in the market that are generating a decent amount of traffic from organic channels. Still, even for them, search engine marketing (SEM) remains an invaluable outlet for generating excellent quality prospects. SEM leads are best for generating sales and are more likely to convert. With the help of search engine marketing, you can maintain a steady flow of highly interested consumers.
But as for any paid search, the generation of leads is only as good as the targeting methods that you use to identify and allure potential customers. Even the quality of lead is highly dependent on the mechanics of the targeting strategy that you use. These strategies generally include the ability to target through keywords, filter an audience by using various filters, and, more importantly, delivering a relevant landing page. In a perfect world, all these components of SEM are expected to work together in order to single out the highest value traffic and lead them to your online assets.
Because these components are supposed to work together, it is essential to optimise the marketing process. In this article, there are some general tips & SEO tips that can help you generate more leads through search engine marketing, but before we get into that, let's understand how SEM is better than SEO for lead generation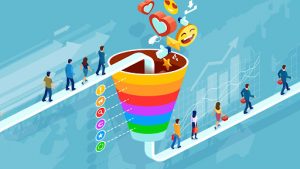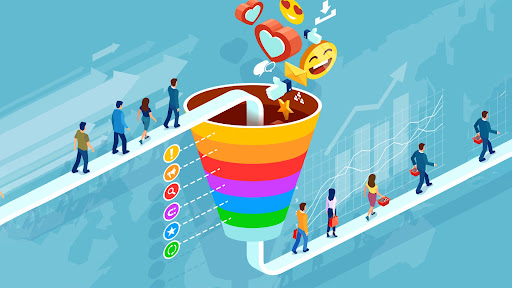 SEM Over SEO for Lead Generation
Most people think that SEO is the essential factor for attracting customers to your website. However, the primary goal of SEO is to convince the algorithm of search engines to index your webpage as the most relevant for a particular keyword. SEM, on the other hand, is about placing ads to appear even before the top search results. This is more accountable because sites like Google provide an ample amount of in-depth data about the performance of your ad.
If you don't have SEM included in your business' marketing strategy, you should include it as soon as you get an opportunity. Here's how it is even better than SEO for lead generation.
Unpredictability of SEO
Search engine optimisation should not be considered for lead generation because it is not its primary function. Its main function is to increase your site's ranking on the search engine result page (SERP). Using SEO can be unreliable because the ranking of your site is largely out of your control. None of the SEO addons out there can provide you with full control over the rankings. Despite the claim of many hosting services that offer so-called marketing tools that can boost your SEO in a short amount of time, the reality is none of those SEO tools will magically rank your site overnight. For more details, you can find out more about those marketing add-ons in this post. You can work on SEO for months and still not appear on the top three listings. Moreover, Google is constantly upgrading its algorithms so that savvy marketers cannot manipulate SEO.
On one side, SEO is like a game of cat and mouse where a win is not certain. SEM, on the other hand, can be relied upon because you are choosing the keywords and paying for the ads to appear for that keyword.
A Second-Place Winner
In search engine marketing, it doesn't matter whether you finish first, second or third. Ranking in the second or third position can be as beneficial as ranking first.
Suppose you're running an ad on Google, and after a few days, it has started ranking consistently on the second and third spot for the keyword you've selected. Now, you might feel a temptation to pay a little more to appear higher. But the fact is that users click on the second or third position ads with the same seriousness they click the first ad.
The Best Ads Win
More than anything, SEM ads work on the basis of how well they are written, how alluring is the CTA, and how good the offer is for potential customers. If your ad is perfectly written and you are providing great offers as well, you can surely get great output and can save some money too.
SEM is one of the most scalable, flexible, and cost-effective tactics for lead generation. Yes, you can use SEO for lead gen, but if you want to get quality leads at a quicker pace then you can rely more on search engine marketing.
SEM Tips To Generate More Leads
From a distance, search engine marketing seems to be a very straightforward process. But as we take a closer look at the ever-evolving journey of digital marketing, we get to know how crucial it is to keep reviewing the current strategies. Let's take a look at some of the tips you can incorporate in your SEM strategy to generate more leads.
Develop Accurate Customer Persona
Knowing your target audience is one of the most obvious things your marketing team should do in order to taste success. But there are still countless companies who waste their effort and budget in creating ads for products and services without having a clear picture of who their customers are.
It is essential to know and completely understand who your target audience is for developing accurate personas of your customer. This persona that you develop about your customers can be further served as a reference point for all your messaging and advertising. You can create an effective customer persona using five steps:
Understand the sales cycle of your company and know all the people that are involved in the process of decision-making

Fractionate your attention to 3-6 stakeholders who are generally involved in your buyer's journey

Determine buckets for your stakeholders- Technology, Finance, Project Management, Executive, etc.

Find a customer who is willing to talk to you and exists in one of these departments

Do adequate research for each bucket using various sites to understand their key roles.

If you've identified competitors in your niche, it's also essential to research their customer attraction methods, as this will inform your own strategies moving forwards. This said, visiting their websites and collecting this data manually can be time-consuming. Instead, consider investing in an automated solution, such as ScrapingBee's web scraping API. Simply choose your target website, and the scraper will pull all the information for you.
When you have a clear persona of your target audience, it becomes easier for you to create accurate and effective ads. But it is also essential to keep in mind that the buyer's personas change as your products and services evolve.
Build Relevant Landing Pages
A generic landing page only sabotages the SEM performance and becomes a roadblock by bringing users to a destination that doesn't synchronise or seem relevant to the original ad. If you do not have good landing page pairing, you can witness a huge spike in the bounce rates, and it can also lower the ad quality score. When the quality score of your ad decreases, the cost-per-click that a company has to pay for an SEM campaign increases.
In the majority of cases, the ad quality score can be improved by routing the ad to a relevant page on your site that speaks directly for that specific ad only. Altering your web pages for every campaign might look like a waste of time, but because consistency and relevance are so crucial for the success of the campaign, it's better to do it than have an unsuccessful business.
Besides synchronising the landing page with the ad, you should also try to rank it higher on the SERP for the particular keywords. You should first check website ranking, and how it is performing for various metrics, then you should gather the insights and make the necessary changes for the page to appear higher. This will ensure that you use the landing page to its full potential.
Integrate Long-Tail Keywords
When it comes to local search marketing, long-tail keywords can help accomplish a lot. The traffic that comes to your site through long-tail keywords is better qualified since the keyword is more precise and specific, and hence more relevant to the customer.
Long-tail keywords increase the chances of conversion because of the high-quality traffic it generates. It is crucial to note here that you should always test new long-tail keyword alternatives to ensure that you work on the best information possible.
A/B Testing is Essential
A/B testing is one of the most effective ways to fine-tune your ads based on real-time feedback from the relevant audience. In simple terms, A/B testing is putting two or more variants of your ad and gathering and analysing viewers data to make that ad and campaign more impactful.
To start with, dissect your ad into basic elements and identify the ones that can be easily changed, such as special offers, imagery, or CTA. Make adjustments in only one element at a time, analyse the results, and use that information in your next iterations or campaign.
Final Words
Optimising your search engine marketing strategy is one of the key steps for developing a great lead generation campaign. It is more reliable and cost-effective if done properly. More importantly, the leads generated by SEM are more likely to convert. In this article, we talked about why SEM is better than SEO for lead generation, and we also mentioned some tips that could be incorporated into your SEM strategy for better performance.