Essential Habits In A Social Media Manager To Look For Before Hiring Him For Increased Traffic To Your Site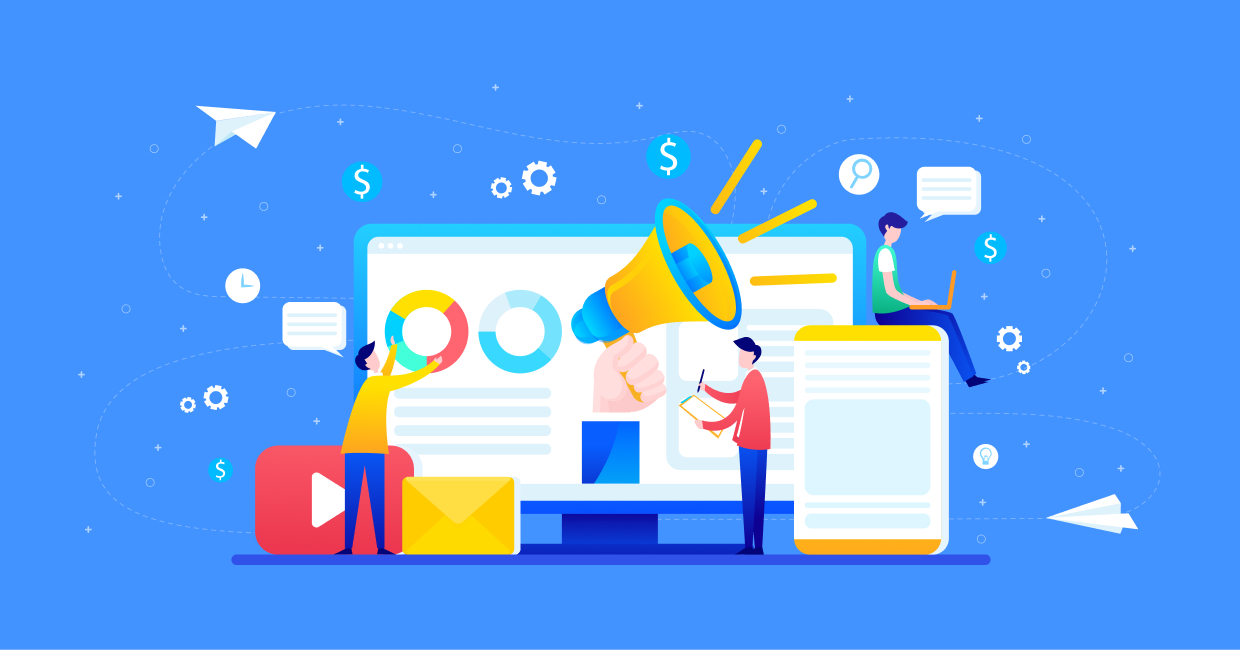 For business owners, it wasn't easy to understand the power that social media has. For some businesses, social media was considered as just a fad and nothing more than a platform to share family photos. Later they realized that social media platforms could quickly help a company to grow its relationship with potential clients, which in turn leads to enhanced sales rate. From the time of its inception to date, social media has gone through some severe changes, making the platform more accessible for businesses to grow. Right now, companies don't think twice before using the power of social media for their brand awareness.
A strong social media presence is more than enough for a business to survive in this highly competitive market. But, even so, the idea of social media remains difficult for many to master, even to this date. You need someone with complete knowledge and dedication towards this source to help your business to outsmart others. That's when social media managers come into action.
A social media manager is your one-stop solution to lessen the burden of social media workload and create some master strategies to get significant results. So, the firms need to look in for the best manager in town. Some essential habits can help you to select the best social media manager from the pool of talents.
Set up your goals thoroughly and adequately:
Before you look for a social media manager, you better set your goals thoroughly. Lack of concrete goals can easily lead to a social marketing struggle. It becomes a complete waste of time that companies don't have the liberty of. So, sorting out your priorities beforehand is a must and right from the start, mainly when it involves money. Once you have your goal sorted out, you can help a social media manager work on those projects and help grow your firm.
Some companies are here looking for a faster and higher follower count. Then you have others looking for a Facebook ad professional. The companies' requirements and job profiles of a social media manager are likely to change.

Some chosen managers have specialized knowledge to manage customer service-centric concerns with ease. Then you have others, known for their multiple talents to handle each of these services separately but as one. So, pick up your requirements first before addressing a social media manager.

Don't forget to check out the updated LinkedIn list on social media manager. The selected listing is here to highlight the objects of the main picture. It furthermore helps to follow one specified count goal before getting into the nooks and corner of any position.
Some top skills to watch out for:
Before you finalize on the services of a social media manager, it is time to check out some of his skill sets. That helps you to make the right choice for your upcoming project.
A reputed social media manager, according to

Blastup

, has better knowledge of setting goals. Not only that, but the same person can create a strategic plan to achieve the same and manage the entire process.

Customers usually look in for a convenient way to get their queries answered. So, they often lead to social media plans. Social media managers can prepare those questions in understanding and helpful manner for the customers, which eventually lead to trust-building relationships. 

Social media managers know the art of conveying thoughtful messages in shorter space and without grammatical errors. It helps people to click on the content that the companies have shared before.

Social media makes it difficult to prove ROI. So, it is the job of a social media manager to take responsibility and prove business value in a secure communicative manner. With knowledge of various reporting tools, the task becomes easier for the managers.
Some extra digging is mandatory:
To hire the best social media manager among the lot, you need to do some additional research. Before bringing the candidates in, try taking a quick look at their personal social media channels or profiles. They need to be active on their accounts under various channels if they need to take care of your company's ones. So, the businesses need to tune in for those social media managers, who know ways to utilize various networks. The profiles of such selected candidates need to be current, proficiently maintained, and impressive.
If you can't find a suitable candidate locally, don't be discouraged, as the perfect social media manager may be farther afield. If you're willing to route hiring through an Employer of Record (EOR) service, you can broaden your search and hire talent from anywhere. An EOR can help you navigate the complexities of hiring talent from different locations, ensuring compliance and providing a seamless onboarding process.
Reputed experts have go-to sources:
Reliable social media managers have go-to sources, which help them to end up with the best content. Curation remains the central portion of SMM and also time-consuming. Talented social media managers can devour the content. 
They know the right places to find such outstanding materials, which can easily interest the company's follower base. As they are already well-aware of the places to look for, there is no need to waste time searching for one.

Some of the reliable managers ensure to keep RSS feed collections to help curate monthly newsletters for the companies. 

Some other social media managers suggest curating content in their rightful batches. It is vital to specify a selected time for curation, to avoid content consumption taking up their whole day.
Social media managers need to be compelling storytellers:
Just like any ad executive can portray stories about businesses to sell products to consumers, a skilled social media manager must take advantage of various arrays of social media platforms right at their disposal. The main aim is to portray some fantastic stories. Social media platform uses a different storytelling method which the manager needs to be aware of beforehand. The storytelling technique varies from one social media source to another as well.
Tune in for these points before you head towards a social media manager to handle your brand awareness. A proper selection can save you precious time and finally help your business grow to an ultimate height. So, make way for the best social media manager in here, as there is no room left for mistakes.
Good quality videos and photographs help in creating engaging content that attracts more audiences. A Social Media Manager must know different video and photo editor tools. Social media managers must know basic things like how to convert mov to mp4, edit clips, add transitions, and add sounds or voiceover to the video.