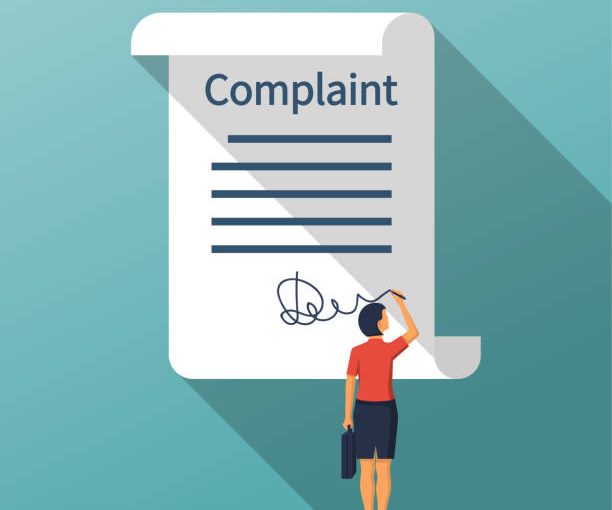 Customer Complaint Handling Made Easy with Live Chat Support
Keeping the statistics in mind on how effectively customer complaint handling is being done, makes us more concerned about how providing them with great consumer service is inevitable. You should never forget that it can break or make the reputation of your business. In today's world of advanced technology, clients have a lot more power than they ever had. As per the research by Esteban Kolsky, more than10% of the unhappy consumers will share the complaint with 15 or more people. (https://www.slideshare.net/ekolsky/cx-for-executives) Moreover, only a single one in every 25 unhappy clients directly complains to you.
In case consumers have a positive buying experience, they will share the same with family, connections, and friends, which can ultimately lead to an increase in the sales of your company. All this, without even spending bucks! Amazing, right? But what if you fail to offer a positive consumer experience? Well, the answer is simple. Your clients will complain. Regarding the same, always remember that one unhappy customer holds a huge potential in negatively affecting your image in the industry.
Anyone who has been the business, no matter for how long has at one point in his/her life had to interact with annoyed or frustrated clients as it is just a part of the job, however, it is not at all simple. But, if you know the right words to say, as well as more importantly, the way to convey them, you can get out of a worse situation without letting the reputation of your business affected. Please note that according to Customer Think, 97% of the global customers feel that consumer service is vital in their choice of the brand. (https://techjury.net/stats-about/live-chat/)Handle the angry ones perfectly through the right Customer Management process and you might end up enjoying the best relationship with your customers than you previously had.
Here are some of the major causes of the client dissatisfaction – 
Slow Service – 

One of the most annoying problems faced by the customers is slow service as people wish to know that when they visit your business website, they will immediately be able to have what they want.

Not keeping the promises –

 Some promises might sound great however, if they have not been fulfilled, it might lead to distrust, switching to the competitors, and multiple complaints.

No availability of contact – 

For dealing with the consumer complaints, you should make it a point that your business is easy to reach out to.

Hidden costs and information – 

Keeping the extra charges hidden and then uncovering the same in the middle of a purchasing procedure are the frequent reason for the human to complain.
We have mentioned some strategies which you would like to try while dealing with unhappy customers and turn them into happy ones with the help of live chat support – 
Pay attention to their problems – 

Frustrated consumers are asking you to listen. They should know that you are paying attention to their problems or concerns, and they wish you to devise a solution and sort out their issues. That is why you must hear it out to what is making a specific customer so dissatisfied. Furthermore, you should never underestimate the importance of good customer service as according to Forrester, 73% of the customers accept that valuing their precious time is an important thing businesses can do in terms of customer service.
Permit them for telling and get their frustration out in the open and then relay the issue back to them, only for clarification. While doing a live chat with them, you can type something like this –
'So Babita, you are dissatisfied with "problem".' Once the client confirms that this is their issue, you can begin working on the solutions for remedying the same, quickly and effectively. In case you have paid attention, you will know the solution to the problem and make sure that your unhappy customer turns out to become a happy one. After all, you are required to do anything for delivering on your exceptional consumer service.
2.   Apologize – One of the major rules to keep in mind when it comes to excellent Customer Management is to never be afraid of apologizing for your mistake. A lot of consumers are just wishing to receive their complaint's acknowledgment and an apology, still, a lot of companies are reluctant to admit when the mistake has been made. Hence, never underestimate the significance of a simple "sorry".
According to a study by the Nottingham School of Economics, 45% of the customers withdrew the company's negative evaluations made by them in the light of an apology, but a mere 23% of the customers agree to take back their negative evaluation in return for the compensation. It has been proved that when the client hears the words "I am sorry", this triggers the immediate instinct of forgiveness. However, don't only stop at an apology but follow through with the promise of resolving the complaint.
3.   Be Caring – Difficult customers are required to be heard and they should also know that you care for them. It means that the live chat agent must be empathetic and should be concerned with their problem as well as the reason behind the same. As an agent, you must be capable of doing whatever it takes to solve their situation.
Keep it in mind that the typical company hears from 4% of the dissatisfied consumers, along with 96% not voicing out the problems, and 91% of those who never come back. (https://www.providesupport.com/blog/wp-content/uploads/2016/03/5-Types-of-Complaining-Customers-and-How-to-Handle-Their-Complaints.jpg)When Live Chat Agents care, unhappy customers ultimately appreciate the help. Always try to look at the situation from your customer's point of view – How you would fee in case you were the client in this situation? It is easy to solve the frustrations of people if you genuinely try to put yourself into their shoes. Showing the consumers that you care about their complaint and they will play a major role in calming down the situation as well as retaining clients.
Provide a solution – 

Angry or dissatisfied customers need solutions, and probably you do not wish to devote a lot of time resolving the problem and in this case, find the quick method for offering solutions. Solving the matter instantly represents your capability of resolving the problems. Furthermore, a survey from Bold 360 reports that 71% of the businesses believe that by 2021, online chat would come on the top in terms of offering customer support.
An angry client wishes to know that you will make the frustration (anger, pain) go away. By aiming at the solution and how you wish to make it happen, the consumer will automatically start to focus the negative feeling into the positive ones. If the live chat agents believe that they have understood the situation and can make the unhappy customers satisfied, inform them of your way to correct the situation. In case the consumer resists the solution or is doubtful about what the issue is, give the power into their hands for correcting the problem. Seek out their opinion on what could be done from your side to make them happy and then once you get the answer, look for a way to make it happen.
Follow up with your client – 

Do not forget to follow up with the customers for making sure that they are satisfied with the offered solution. It can be in the form of the follow-up mail or a survey asking for feedback on how to handle the complaint. After all, 70% of the consumers leave the company as they believe that it does not value them. (

https://www.superoffice.com/blog/reduce-customer-churn/

)
Only a few businesses follow up with the customer as this procedure shows them how much the company values its clients and it also makes the consumer feel cared for.
6.   Teach effective escalation techniques to the agent – Not each agent will be prepared for managing every complaint. That is why ensure the fact that the representatives know how and when to pass the problem to the management if the need arises. Regarding the same, it is suggested to cultivate the appreciation for complaining customer. Chat agents must never approach the consumer complaint believing that he/she is crazy or "wrong".
Never forget that (https://www.mckinsey.com/~/media/McKinsey/Global%20Themes/Customer%20Experience/CX%20Compendium%202017/Customer-experience-compendium-July-2017.ashx) businesses that make the concerted effort for improving their consumer experience also see the employee engagement rates rise by an average of 20%. Foster the environment of appreciation and understanding for the complaining consumer within the business or contact center. Let the team for Live Chat Outsource know that the complaining consumers are not against the business by enforcing the same into their training by sharing these kinds of customers' success stories. Through this, you can also engage them in the training activities which cultivate empathy.
7.   Go beyond their expectations – There is no denying the fact that consumer expectations lay the foundation for consumer satisfaction. For keeping your consumers happy you should strive to fulfill all their expectations. They wish to get a pleasant surprise. This is the best way for resolving issues with the difficult clients, by exceeding the expectations they have got virtually and ensuring the fact that there is nothing left for complaining.
Please note that as per Forrester, 72% of the companies, improving the consumer experience comes on the top of their priority list. (https://go.forrester.com/press-newsroom/) Exceed the customer's expectations and ensure the fact that they are taken care of. Go for an extra mile to pay heed to, comprehend, and solve their complaints. Even if you are required to halt everything else for making this happen, go for it.
Some useful tips on exceeding the expectations of your customers – 
Try to actively recognize the problem, you can tell them already from tracking about the delay, make sure that you have got this information and always be prepared to respond.
In terms of responding to the complaints, always be on your toes. You must answer email or phone complaints within as less time as 15 minutes.
Understand the difficult consumers are just frustrated. Provide a satisfactory and quick solution to solve immediate frustration and the overall resolution for completely fixing the issue. All clients are searching for immediate assistance, and you could provide them with the same by acknowledging and advising that the right client is assessing the situation.
Good consumer service is hard to get and most of the consumers are used to poor treatment. Whether you opt for Live Chat Outsource or have an in-house team of chat agents lets your customers that you are different and that you want to exceed the expectations.
Consumer complaint checklist
Resolving consumer complaints seems a lot like putting out the fires. It is reactive and irrespective of how good your service or product is, pleasing all of your consumers is impossible. So next time you receive the complaint, utilize this checklist for responding, resolving, and keeping your clients happy. Always remember that 3-quarters of the online consumers expect to get help within 5 minutes. (https://www.mckinsey.com/~/media/mckinsey/featured%20insights/Customer%20Experience/CX%20Compendium%202017/Customer-experience-compendium-July-2017.ashx)
Acknowledge the customer's complaint
Inform him/her about the action you are about to take
Record as well as categorize the consumer complaint
Solve the complaint as per the company policy
Follow up with him/her for making sure that they stay satisfied with the provided solution
Managing client complaints is an ongoing procedure. You can utilize web forms for collecting complaints from the website and then use the consumer service software for storing this complaint on every consumer profile. Make sure to monitor the complaints every month or week so that you can track down new trends and complaints, and ensure the fact that you follow up on the open complaints.
In case even if a single client leaves you, it affects your business and that is why you shouldn't be afraid of escalating recurring complaints to the top management for getting a quick resolution. All of us have bad days as we all are under different pressures from different sources. Your Customer Care Outsourcing team should acknowledge this as it must help them understand that when the customer experiences bad service along with all other pressures in life, it can prove to be the final straw at times. Re-think the method through you which manage unhappy consumers, perhaps all they wish to someone who can listen to them, and acknowledge that the problem exists as most of the issues can very conveniently be fixed.
Indulge in a proactive live chat session with your customers
As mentioned above, not all customers will directly complain to you. Besides, (https://www.comm100.com/resources/report/2017-live-chat-benchmark-report/) consumer expectations for the chat response times are much higher as compared to email as the average wait time for the chat is 45 seconds. The Internet enables the clients to share the feedback in the multiple channels, such as comparison websites, forums, and social media channels etc.
Regarding the same, you have to get engaged in social listening and be proactive while handling a customer complaint. Looking for online complaints is not simple, however, here is the list of some suggestions on where to start –
Has your company's brand name been mentioned on Twitter?
Has any sort of negative comments been made on the blog of your company?
Has anyone left the bad review on the Google My Business page of your firm?
Do consumers post messages on your social media page?
Is your product/service listed in the complaint forums or directories when you search in Google?
Are comments made on your official YouTube channels positive?
All of the social media networks will require being under supervision. In case you do not respond, the readers will suppose that you do not care. But, in case you reply to the messages online, this can be seen as if you are trying and that you genuinely care. This act solely can inspire customer confidence and brand loyalty.
According to Newvoicemedia.com, (https://www.vonage.com/business/perspectives/the-62-billion-customer-service-scared-away-infographic/), the topmost reason people dislike calling the companies is that they are unable to interact with a real person right away. There is no denying the fact that consumer complaints are inevitable as it is the best way for your customer care outsourcing team to gather direct feedback from the clients and improve the service or product.
Choose to deal wisely with the customer complaints and let your company grow in the right direction. But, the way you manage the complaint makes a difference between losing a customer or keeping one. This is why, whenever you receive the consumer complaint, pay heed to what the client has to tell, apologize, and find the solution and then follow up to check whether he/she is satisfied with the way you are managing it. While doing so, you are in the right direction of improving the product, delivering a better quality of consumer service, and creating more faithful customers. Keep your eyes and ears open, show your care and be genuine, provide exceptional customer service, and then give that a bit extra for exceeding their expectations.