Connect your DeskMoz & Zenkit accounts
About ZenKit
Zenkit is a user-friendly collaborative tool for project management, database building, and more. You can organize your data easily in a clean user interface. It allows you to switch views from table or to-do list, to Kanban, calendar, or mind map in one click. You have the freedom to access your data anytime, anywhere, and offline access is supported to sync your data across mobile, desktop and web apps. Zenkit is flexible enough to fit any workflow, and powerful enough to run your business on. For more information, visit: https://zenkit.com
Connect DeskMoz & Zenkit

1. Simply sign up for a Zapier account or if you've already got one, just login.
2. Create a Zenkit account.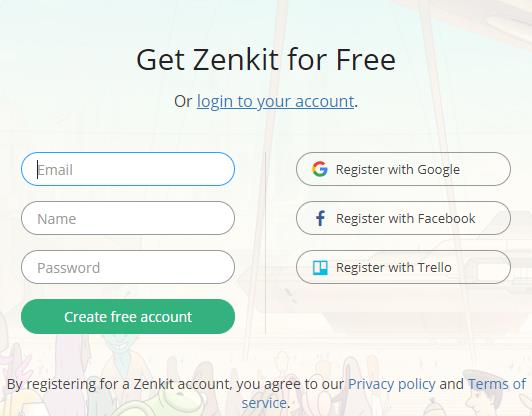 3. Click 'Make a Zap' button & from the screen it leads to, select DeskMoz as the Trigger App & select 1 of the 3 available triggers as per your requirement. Under the Action App, select ZenKit & choose the available actions.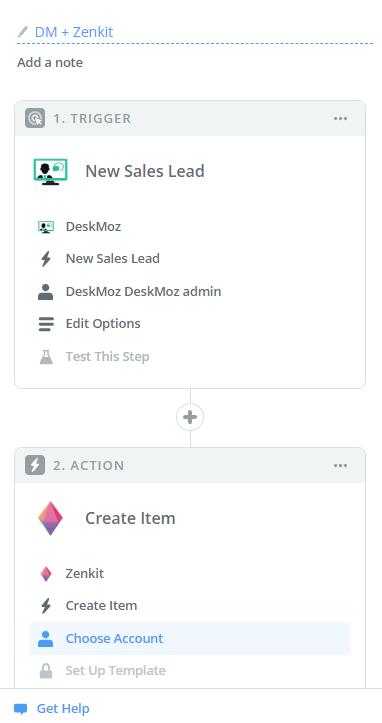 Support

DeskMoz & Zenkit integrates via Zapier. For any issues, we suggest you contact Zapier Support.