Connect your DeskMoz & Sakari accounts
About Sakari
Sakari SMS is a cloud­based messaging platform built to support your business. Easily send customized alerts, reminders, events and notifications to customers and employees, wherever they are.
Send bulk personalized messages to thousands of contacts in seconds, or have personalized real­time customer support using text messaging.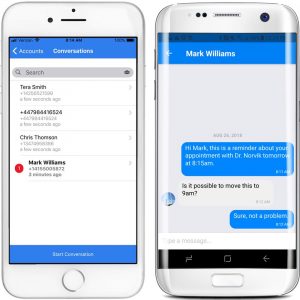 Personalize each message with customer data. Connect in real time with two­way messaging. Enhance your messages with our hosted rich text messaging pages.
Built with a powerful suite of business text messaging features including bulk tools, multiple branch accounts, unlimited users, and API integration with 1,000+ applications, the Sakari platform is designed to help start and scale your messaging.