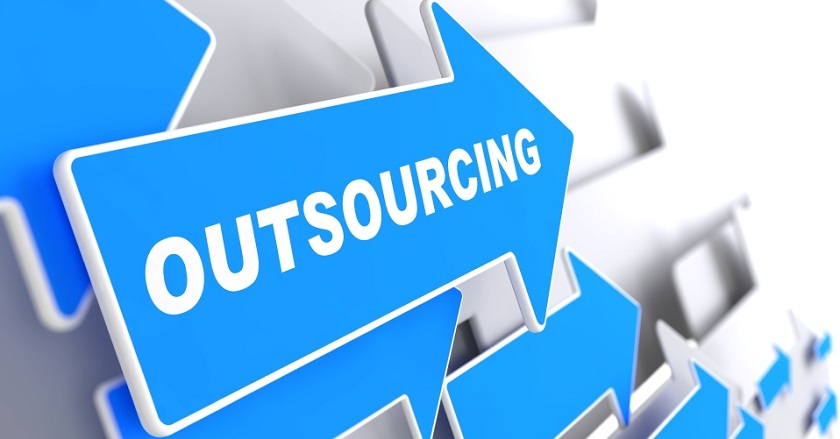 Outsourcing Services for Live Chat, a Smooth Survival Action for Organizations
"If you deprive yourself of outsourcing and your competitors do not, you're putting yourself out of business." –Lee Kuan Yew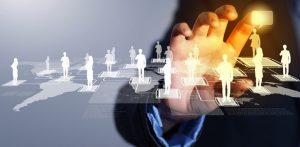 Does your business enterprise encounter unfortunate situations such as lack of sales? Do your customers leave your website unsatisfied? If the answer is yes to both the mentioned questions then outsourcing services of your live chat customer support to renowned live chat agencies can be a great solution to the functions of your organization.
For the virtual companies whose main aim is to sell their products and services to its customers, live chat service is essential as it can enhance the rate of customer satisfaction and thereby increase the number of sales.
"Over 50% of your website visitors can be converted into long-term prospective clients by providing accurate online customer support services."
Outsourcing your live chat customer support can enable your business to sell its products and services in a much more thoughtful, targeted, and effective manner.
You don't have to outsource your customer support services to the first agency that you see in your search results or research because you will need a pioneer who has been offering the outsourcing solutions with a team of experienced professionals who are experts in providing customer service to international clients.
The online chat outsourcing customer support services should help your organization observe an increase in the rates of customer satisfaction and also maximize sales within a month.
Reasons to outsource services to live chat vendors
"The other part of outsourcing is this: it simply says where the work can be done outside better than it can be done inside, we should do it." –Alphonso Jackson.
Concentrates on chief components
Outsourcing chat support service will enable your business enterprise to concentrate more on the core competencies of your company. Your staff will be able to pay more attention to marketing and sales, while the queries of your customers will get answered by the outsourced experts 24/7.
Gain more insight into your customers
Your business organization with the help of the professionals looking after your customers will get more details about the potential customers and also about the things and services that they are more interested in. These chief details will help you comprehend the things that your customers are seeking from you in a better way.
Reply to the customers' queries instantly
The live chat support possesses more advantages when compared with email or phone support and that is, the queries and problems asked by your customers will be replied to immediately and there will be no need for any follow-ups.
What are the upsides to outsourcing live chat support?
The live chat providers to whom you will outsource your live chat services will help your organization:
Turn more visitors into clients
Assist your customers right away
Increase the number of registrations
Offer technical support
Increase the ROI of your business
Generate 3X more leads at a cost-effective price
Increase in the number of cross-sells and up-sells
Reduction in the number of order cancellations or cart abandonment.
"Outsourcing live chat services help you save resources, time, and efforts while seeing an increase in the revenues."
What to expect from a genuine outsourced live chat provider?
The live chat vendor that you choose to outsource your live chat services to must provide you with an extensive variety of live chat support like proactive chat, force chat and visitor initiated chat.
The live chat experts should be trained to offer professional chat support services for:
Technical support,
Customer services,
Lead generation,
Assistance in ordering,
Providing information related to products and services,
Replying to queries associated with billing,
Order verification, and
Other processing questions.
The chat experts should be able to offer your customers accurate and expert live chat assistance on a daily basis irrespective of the time of the day. Your customers should be able to get instant replies to their queries with live chat support.
At the end of every day or week, the agency should provide you with detailed reports, statistics and chat satisfaction surveys so that you are able to pay attention to the areas where more work is needed.
The best option for you to take here will be to research the live chat service provider's history with other clients and then make the right decision. You can turn to DeskMoz as they promise their clients that they will experience shorter sales cycle as the queries of their client's customers will be addressed instantly by their instantaneous chat professionals. The company also vows to instil the trust in your customers towards your brand and increase brand loyalty.
Features of outsourced live chat agencies
The chat systems of the live chat service providers should be secure; your customers should be able to leave messages in case the chat is offline, which should rarely happen.
The live chat providers should have canned response manager, as well as their chat support executives, should be able to chat in several languages so that no customer leaves the site disheartened.
They should also have a real-time website activity monitor that can monitor a large number of customers; they should be able to track browsing history, the time spent on the website, visitor history, and visitor browser type.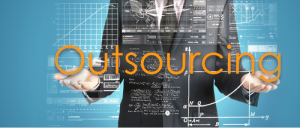 Conclusion
"The important thing about outsourcing or global sourcing is that it becomes a very powerful tool to leverage talent, improve productivity and reduce work cycles." –Azim Premji
With the help of the live chat provider's business process outsourcing support app, you will be able to enjoy the perks of secure and real-time access to your website's chat data as well as reports on your Android and IOS mobile devices.
With the choice to outsource your customer support services, get ready to experience full transparency in project management and take complete control of your business by outsourcing services to a well-known chat provider and management agency.