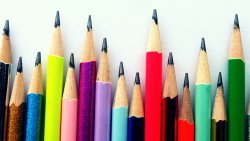 How Virtual Assistant Services Reduce Operating Costs Drastically
There are plenty of techniques that the companies opt in order to connect well with their target audiences. A vast population is segregated on the basis of their needs and go for the brands that can fulfill their basic and judicious needs. The companies have to focus a lot on developing products and initiate services that are totally in favor of the customers. A customer would go for a brand and showcases his or her loyalty towards it only if it would be able to satisfy the desires that a customer possesses with consistency.
Virtual assistant services are at peak these days. The companies are putting forward innovative strategies that can dwell a lot of vibrant features into their websites. The websites are a medium of showcasing and portraying what all policies a company works on. It is necessary to have the finest professionals that can serve the customers in the best way and be able to uplift the reputation of the company in front of all the customers.
The basic fundamental function of every firm is to gather as many customers as it can. There is a huge competition in the market field and every company wishes to stay at the top and sustain its consistency in luring audiences with its products and services, this can be done only if proficient efforts would be initiated by the company officials in making it reach heights.
Nothing can be achieved if there be no efforts. No customer would be interested and aware of your company if there isn't any promotional venture undertaken. To make people trust the policies it is required by the companies to plan out variant techniques that can help people in reaching. The website portals are quite in demand nowadays. Internet services have a huge hand in making things easier for the people and through an easy access a lot of information can be gathered that simplifies work and saves time.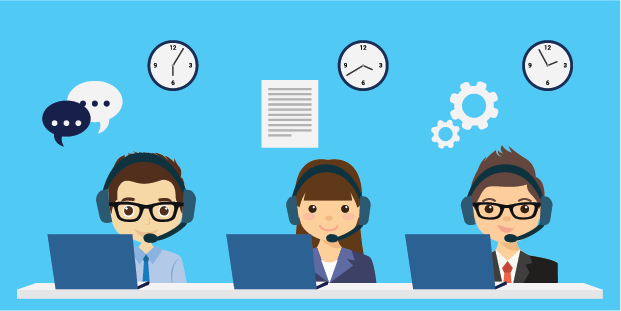 For the assistance of a lot of stuff carried out on online portals, a company hires well-trained professionals that are ready to help and be available 24*7. There is a huge amount of money a company invests in to make its services reach to the wider audiences. The promotional activities are of a lot of importance and take away huge expenditure. A company can be known to people only it would initiate advertisements time to time. To make a remark in the business world that is already occupied with massive competition, in fact due to digital marketing there is an opportunity available for the people online to grab products of choice and switch onto any brand an individual wishes to buy the products from, it is quite taxing to at first, gather customers and efficient professionals to deal with the problems faced by the customers if any.
The online medium includes social media which is a virtual world having every manner of communication but without a physical appearance. There is a flow of communication in between people but without any physical indulgence. The communication in between people and the companies is essential as this is one of the bases that construct strong bonds. A customer and company relationship is of utmost significance to the companies to maintain, as this could only result in a positive outcome at the end of the year in there a form of sales.
There are a lot of achievable traits that a company could achieve but without the help of the efficient team, nothing can be possible. The virtual assistant services have become quite popular amongst people especially after there has been a lot of indulgence in social media apps of people from all around the world. A company must understand the power of social media and make all type of efforts in making online users aware of their brands and its policies.
The virtual assistant services basically include live chat services that have a live chat agent being appointed and conversing with the online visitors' visiting the website per hour. It is an interactive measure that has made it easier for the customers from all around the globe to talk and get away with any problem they're facing at the time of navigating the website. The companies assign a good number of live chat agents to help people anytime in a day. In fact, this service is meant to be superb in proceeding with promotional activities in which companies have been putting a lot of money. The interaction of the agent with the online visitors is so much information that it kinds of cuts down the overall cost being put into carrying out advertising strategies.
The live chat agents are basically providing virtual assistant services. Whereby, they are virtually assisting people in and rectifying their respective issues faced at the time of shopping. Live chat service can be a very useful measure if handled properly. There are a lot of benefits a company can undertake with the help of this service if worked judiciously.
A company must understand the need for hiring well trained and skilled live chat agents that can be an asset in helping any company achieving great sales at the end of every month. The interaction of a virtual assistant matter a lot in building the trust of the customer and an intact relationship that can be sustainable for long. There is an ability which every live chat agent should possess in making customers get attached to the company in the long run.
There is an enormous amount of money a company invests in operations. The operating cost reduces with the indulgence of virtual assistant services. A live chat agent's behavior matters the most in making any deal confirmed and later turn a customer into a potential lead.
These days, business owners are looking for supportive and interesting solutions that can be helpful in generating more and more profits. The businesses are working on these two aspects-
Proceed with business objectives strategically.
Make optimal utilization of the resources and remain positive towards gaining good profits.
There are several benefits of hiring suitable virtual assistant services such as-
Virtual assistants can oblige business growth
Because of digital marketing, it has become quite necessary for the firms to hire virtual assistants that can help them in simplifying work and divide it amongst more number of people. The virtual assistants have a good knowledge of business ethics and policies they work extremely well in expanding business and get more and more number of leads to flourish the overall productivity.
Ultimately for every businessman who has a company wishes to have an exceptional growth and would love to expand it across boundaries. This can be done simply if there is a good and efficient team working day and night to initiate the best ever services that could lure and satisfy the target audiences.
Access to the potential talent
Companies can do well in the business world only if their services and unique selling point be different and it stands out well in front of the target audiences. Hiring the best and well-skilled employs are what every company aims at. For this, there are timely interviews taking place and finest individuals get a chance to work for a company and make it reach the ladder of success.
A company that has everything including money and name but discontinue providing with good services can meet its debacle sooner or later. The business venture is a team work and if that would be lacking it becomes quite hard to uplift a good reputation of the company in the business world. Hence, a lot of emphases should be given on to choosing the desired team that would not only be assisting well but also would help in making a company's position persistently higher.
Decreased overall operational cost
A lot of start-ups find it difficult to raise funds and timely spend a lot of money on promotional measures. For such companies, it becomes essential to get some tasks outsource. Such companies must use their virtual assistants in cutting down holistic operational expenditures. Virtual assistants also work from home and do most of the office related work without sharing their physicality.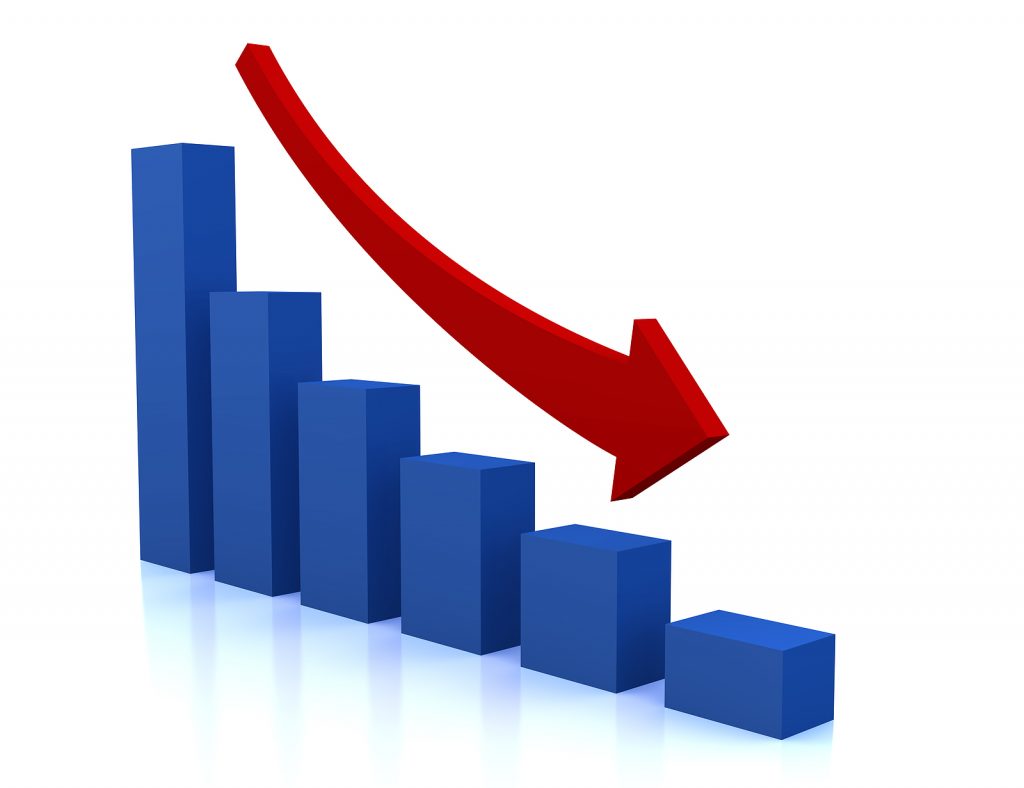 This, in turn, helps in saving a lot of expenses that would have been spent on the required office space, maintenance cost, and essential taxes. Compare to a regular employee the virtual assistants' costs less and a company may not provide many incentives to them as would to its regular official employees. The virtual assistants may work as part-time or full-time basis depending on the need of the company.
It is quite imperative for the company to look out for ways and strategize properly on what aspects they could cut down the expenses and gain more profits.
Reduces workload
There are a lot of things a businessman has to focus on in running a business. And especially in the case of a successful business, everything needs to be up to the mark. There are some important tasks that the business officials have to do in a day and they get overshadowed due to the heavy schedule. Virtual assistants are quite handy and can be given some crucial tasks such as –
Online marketing
Scheduling
Answering calls
Email management
Search engine optimization
Web development
Data entry
Market research
Content writing
Transcription
The virtual assistants are quite skilled in multiple areas and can manage a lot of work efficiently well. They help in decreasing the work-related stress and keeps everything organized. They even are very good at managing time and complete work in the given time frame.
24/7 availability of the officials
The online shopping portals are designed with an aim of providing shopping option for the customers to make a purchase anytime in a day and even the availability of live chat agents for 24 hours is a remarkable approach towards making digital marketing shine these days. A customer feels special and pleased when is given the advantage of chatting and clearing out any type of doubts instantaneously.
The value of time matters a lot in business and services need to be done right and exactly in the way a customer would be delighted with. A customer gains great impression if a live chat agent is able to answer spontaneously and rectify problems in less time. This is a responsibility of the company officials to take care of all their customers whether new or old and make them believe in using the products and services of the respective company.
A spontaneous action is always appreciated and builds trust value amongst the visitors and especially, for the ones navigating the website for the first time.
Improve online presence
These days; due to the increasing craze amongst people with social media and progress in digital marketing the customers are quite habitual and interested in shopping stuff online. The websites so made by the companies act as the portrayals of all the important policies a company initiates along with sufficient information that is required for a customer to read and believe on in order to make future purchases with.
The wholesome impression of the company is based on its website. A lot of customers at first search regarding the company and then make a decision of showcasing loyalty towards any particular brand for buying valuable products of choice.
A company must focus on rectifying its ways of making people convinced about experiencing their products and services. In order to be unique, there does a great need of specialty that distinguishes a company from others that exist in the competition. The virtual assistant service is one such measure that has made it easier for the companies to reach the target audiences not only comprised in a local area in fact all across the globe.
The new strategies are always welcome and new innovations that can help in reducing the operational costs spend by the company which consumes a lot of expenses and time.