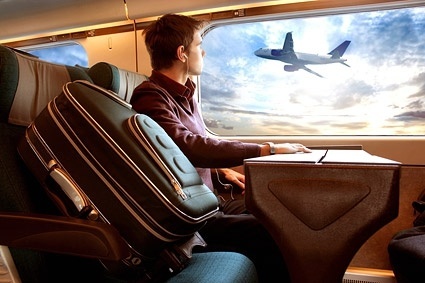 How 24×7 Live Chat Support Surges Travel Leads Generation
What is the Live Chat Feature?
 In the world of customer support and online business, live chat feature has made a name for itself as the most efficient and effective means of generating leads. The live chat feature is being adopted by all kinds of online business be it, service providers or sellers. Everyone from law firms to tour and travel companies are seeking live chats to convert website visitors into paying customers. This feature can produce everything from Travel Leads, leads for law firms, to cosmetic buyers. 
 Depending on your needs and aims there are different ways in which you can explain the qualities of a good live chat system.  However, some common features establish a good live chat service. Some of them are:
One can say that a live chat is the first contact anyone makes with a brand. Therefore a good live chat service must be capable of making a favorable first impression.  

An apt live chat will be highly customizable.  It will integrate with the website in such a way that it appears to be a part of the website as a whole and not as an independent entity. 

One reason why this feature does better than others is that it is very prompt and serves people quickly. If your chat agents are taking more than 2 minutes to respond then it is not desirable 

Be it leads related to a car purchase or

Tour Services Leads

, a good live chat software will be able to adapt to different business models. At the same time for those who are seeking highly specific services, it's a good idea to sign up for specialized software. 

A sign of a reliable live chat is 24 hours availability so that no customers are left unattended. 

Every good live chat service provider will provide a free trial.

The ultimate sign of quality live support service is how much the agents are aware of the small details of a company's policy and guidelines. Just sending pre-written replies is not enough. The agents must deal with every query sincerely. 
 Why Live Chats are important and better than traditional customer support options 
In recent years there have been many studies to judge the impact of life support on businesses. All of these studies and surveys have proved that live chats are the best way to provide customer support. Some of these finds are:
52% of people come back to a portal that has live support. 

73% of people expressed their comfort with live support as a way of problem redressal. 

77% of customers asserted that lack of live support prevents them from making a purchase or booking an appointment. 

38% of people finished a purchase or booked an appointment because of the assistance given by live support services. 
These figures reflect how customers are positively receiving this service and how lives support is resulting in increased sales and low cases of cart abandonment. These surveys also revealed that one area where live chat is doing great is in the field of tourism. Since people have many queries related to immigration, booking tickets, and currency exchange, live chat helps in putting those doubts to rest and create many Travel Related Leads. 
 How to install live chat software on your tours and travels company website
 One of the major reasons for the appeal of live chat software over traditional methods of payments is that including a live chat feature is very simple, uncomplicated, and cost-effective. The world is becoming more and more digitalized. People are now more comfortable with texting than they were with other methods of reaching out to a company representative. Live chats are a mix of convenient texting and the promptness of chat replies. It allows people to multitask as they wait for the reply, unlike telephonic conversations that take the full attention of a customer and keep the cell phone engaged.  
 It is also very cost-effective. The price that it takes to maintain a toll-free number, a helpline, and customer care executive who takes queries on call is far less than hiring, training, and paying the live chat agents. Besides with lead generation companies, it is even more convenient to outsource the customer care segment of live queries to another company while keeping a track on its actions and holding service providers accountable.
The method of installing live chat features on one's website is very easy and can be completed with 24 hours. There is no need for radically altering the layout of the website, hiring an expensive web designer, or being aware of coding. Most live chat services come in a simple plugin form that is easy to attach or detach from one's web page. 
 The first step of installing this feature on one's web page is signing up for the service. One has to fill a subscription form that is made available on all websites of live chat service providers. Secondly, one has to fill an F&Q form so that the agents are made aware of what kind of questions one can expect from the clients. One can also fill detailed forms that make the companies policies and guidelines clear. Thirdly, one has to select a subscription plan that will formalize the kind of services that the live chat agents will practice on behalf of your company as a customer care representative.
  For those who are seeking a free trial, the steps and questions are less detailed. It needs to be kept in mind that there are different steps for different kind of packages but more or less the structure remains to be the same. Once all these formalities and sign-ups are done, the live chat service providers will start their work. Within 24 or 48 hours they will extend a chat window on your company's website and begin answering the queries that come their way.  The process of remaining the live chat feature is just as easy as attaching it on one's website. 
 One can access all the conversations that go on between the live chat agent and the website visitors. If you have any problems or suggestions then you can make them clear with the service providers who will make the required changes. One can also access all data and see the ongoing activities of the live chat agent from a dashboard. The subscriber will be in full control of how the chat agents are treating your potential customers. One can access all chat transcripts on email and even SMS to stay up to date. 
 The best live chat software for travel companies
 There are several live chat service software out there that are waiting to be discovered. But the important thing is one much pick only that software that deals specifically with tour and travel companies. Specialized software will make sure that kind of service and customer support that you are providing to your clients and potential customers is very specific to their needs. 
 While the new influx of live chat services makes it easier to outsource live chat, it is nonetheless equally important that amongst the host of options you pick the one which is best suited. A good way of picking the most suitable service is by looking for ratings and reviews about a service provider. Before making the payment ask for references from the company and speak to those who have already experienced their product. 
 Another important measure that one must take before signing up for a subscription is availing the free trial period that is offered by all established brands. These 10 to 15 days long trial periods give you a good idea about whether or not this product or service works for you. By the end of the free trial, you will be more than clear about whether or not you want to sign up for this service. 
 1)   Live Chat
 As its very name suggests, Live Chat is a leader in the field of live chat software. The setting up of live chat is very easy. One thing that contributed immensely to increase the popularity of Live Chat was that it had the option of WordPress plugin, this made sure that even independent websites that do not have a large domain would be able to make use of this website. 
 A feature that makes Live Chat so successful is that its features can be accommodated not just on the laptop but also on mobiles and tablets. This ensures that one can talk to their clients even as you travel. You would not require the condition of logging in the WordPress dashboard. 
 There are additional features such as the option of adding a survey form by the end of every chat. This survey form can be used to gather information about the kind of service that is being provided and help evaluate one's work. The Live Chat software gets integrated with many other services like Google Analytics, CRM software, Zendesk and many more. 
 According to many people who have used live chat before its best feature is that it gets downloaded very fast and works on all kinds of devices. Its user experience ratings are also higher than its contemporaries. This software works best on commercial websites. 
The pricing of Live Chat is reasonable. There are different packages for different kinds of clients. All plans come with a 14-day free trial. 
The starting rate of their minimum plan is $16 per agent and this amount is annually billed. For a month-to-month payment, one has to pay $19.
2)   SendinBlue 
 SendinBlue is a popular and powerful live chat software that can be very easily set. It is very beginner-friendly and allows the live chat to be set up on domains like WordPress. This software helps in converting online visitors into reliable leads by convincing them that business with your brand will be very profitable and pleasant for them. The chat connects with Facebook ads and offers marketing automation facilities. This software offers a full set of the marketing package that has CRM, SMS, landing pages, and email marketing. This tool kit helps in converting the website visitors in clients. SendinBlue is a good choice to create Tour Sales Leads. 
 Sendinblue has different kinds of pricing plans for different businesses. There is not a set package as such but the minimum price of a premium package that has minimum 10 team members' stands at 66 dollars per month. 
 3)   Olark 
 Olark is a very popular live chat software that has made its name in the business. Integrating it in one's system is very easy and simplistic. All that one needs to do is copy and paste the code into the website sidebar widget. If you don't want to touch any kind of coding then another thing that one can do is use the Olark Live Chat plugin that makes the whole process even easier and makes Live Chat for Travel Firms easier. 
 Olark offers integration in different services like Salesforce, Zendesk, Highrise, etc. The third-party applications are also present they allow one to connect to Olark Chat from different iOS and Android devices. This allows the live chat agents or company representatives to chat with their clients on the go. 
 In terms of pricing, Olark has a simple pricing plan that starts with $17 each agent, per month. One can avail a 12% discount on an annual pack and a 29% discount on a two-year pack. There is a free trial period of 12 weeks too that one can use before finalizing the payment. 
  4)   Zendesk 
Zendesk is quickly making a name for itself in the market. This brand has recently acquired a company named as Zopim which was named Zendesk Chat and was set to provide live chat services. The best advantage of Zendesk is that it automatically integrates with your current support software such as Salesforce, WordPress, etc. It has facilities like giving advanced analytics, AL supported chatbots and in-time chats. The templates and themes of Zendesk are very sophisticatedly designed and are very sleek. This software is also highly customizable. The pricing of Zendesk is very straight forward. It gives free services up till 11 free sessions and then has a $14 monthly price for each agent. 
 5)   Chaport 
Chaport is one of rarest live chat support program that is free for WordPress. This free system includes unlimited operators, unlimited chats, history records, notifications, and it can accommodate up to 5 operators online at a time. 
All basic requirements are covered by this software. It has advanced features like third-party integration via Zapier, typing insights, saved replies, auto invitations, chat widgets in many languages, and reporting and analytics. The premium plan of Chaport is more affordable than other live chat software. It is priced at just $9.8 per agent every month. Chaport is easy to use. Its instructions are clear and simple. 
6)  SnapEngage 
 SnapEngage software is equipped to serve businesses of all kinds such as Tour Services Customer Support. On the price scale, it is a little bit more expensive than other brands but has exclusive features that make up for the additional cost. The software has integrations with well known and common CRM software. It has call back requests, chat invites that can be automated, and customizable chat widgets that match the website completely.
The SnapEngage also has SMS service as part of their add-on service feature that can help one directly communicate with their support team through texting. The OmniChannel chat solution allows a subscriber to reach to their customers on various platforms be it Facebook, SMS, Twitter, WeChat, Zalo, and many others. 
There is a free trial of 7 days given by SnapEngage. After this, if the subscriber wants to continue their service they have to pay 16 dollars per user monthly with at least 3 users. The subscription pack is billed on an annual basis.
7) Intercom
Intercom is a very popular live chat tool that helps one in capturing leads, interact with users, and boost conversions. It has messaging services along with live chat widgets that can be easily accommodated with one's won flow. It also allows the addition of new chatbots that increases the engagement with customers. Intercom should not be limited as a live chat tool. It can also be used as an onboarding tool, lead generation method, and user engagement software, and support assistant. To fully utilize the potential of Intercom, one must use all its features that are complementary to the live chat feature. Its tools suit needs of a Live Chat for Travel Firms. 
 Intercom easily gets integrated with Google Analytics, Slack, CRM software, many email sales and marketing services, etc. In terms of pricing, Intercom starts with an $87 per month system. The pricing is reduced or increased later on by one's usage and different add-on features that they include in the coming time. 
Before you settle for any of the above-mentioned software go through the free trial version of each of your options.