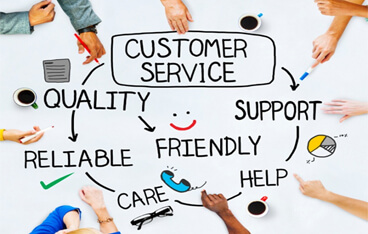 DeskMoz + SharpSpring = Sales Package you Need
Sales Leads Generation has undoubtedly been one of the most crucial yet unforgiving tasks for any business. It is the sales lead that converts to paid clients upon nurturing. We, at DeskMoz, have been helping the businesses from a wide range of diverse industries in keeping their sales funnel floating with the qualified sales leads to the brim, while keeping their focus intact on the other demanding parts of the business.

Some of these qualified sales leads may need extra nurturing to bear the fruits of paid clients. The sole way to achieve that is by following up with the prospects via Emails. Manual follow-ups may sound an option but as you will be getting started with that along the way, the process will keep taking more & more of time & efforts.

The smarter solution is to get the emailing automated & the smartest one is to choose SharpSpring for the automation.

SharpSpring is a highly-rated global provider of affordable, cloud-based marketing automation.
Marketing agencies and businesses around the world rely on SharpSpring to generate leads,
improve conversions to sales, and drive higher returns on marketing investments.
Known for innovation, open architecture, and exceptional customer support, SharpSpring offers flexible monthly contracts at a fraction of the price of its competitors.
DeskMoz's dashboard can be easily integrated with Sharpring via Zapier.