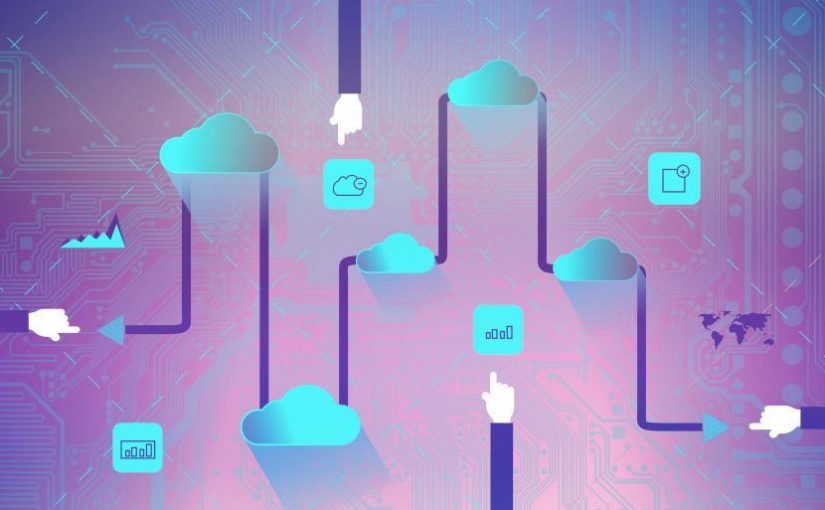 Methods to Turn your SaaS Customer Support to Easy & Effective Mode
The saying that "the customer always comes first" rings especially true for the SaaS companies which are extremely reliant on repeat business. To run a successful SaaS business, you should have an excellent customer support department. Always remember that it is all about making sure customers get the right support with the right message at the right time. Needless to say, powerful SaaS customer support will lead to a reduced rate of customer churn. As per the latest study by Slideshare, over 60% of the customers state bad consumer experience as the major reason to cancel the subscription. Irrespective of how great your product is poor client service can result in failed business and disastrous results. 
For some of the conventional businesses, you sell the product to the customer, he purchases it, the product does not change, and it performs its job. However, in SaaS, consumers are often paying for the product repeatedly, probably every month on a subscription basis, and are utilizing the product all day. Amid all this, the product is growing and slightly changing. According to research, 55% of consumers are annoyed when the chat agent does not provide them with enough information. Consumer support refers to an opportunity to make more money month after month, modernize your product, and build relationships. 
Here is the list of top 14 methods to make technical customer support efficient and super easy– 
1. Make The Support Convenient to Find – Whenever any app user requires support, it means that he/she is already annoyed. In most of the cases, the customer is unable to figure out or try something intuitively on your app. Whatever the reason is, as soon as he wants an answer, he starts finding the "support" link. In case he can't get it within 5-10 seconds, the frustration level grows.
Hiding your contact channels or support resources is certainly not the kind of mistake you want to make. As per some Pundits, the SaaS industry is most likely to produce more than 95 billion USD in revenue by next year and there is no denying the fact that good customer support system plays a huge role in its success. Preferably, the support resources and contact form should be accessible through one very visible support link or tab. 
2. Provide Instant Answers with Live Chat – 59% of the respondents mentioned the fact that it only takes them 1 or 2 bad consumer service experiences for deciding not to work with an organization in the future. In the 21st century's super-competitive environment, customers have very high expectations in terms of service. Move with the times and offer access to the latest SaaS live chat support. This way, customers can stay assured of getting their questions answered in real-time. 
This on-demand software customer support option is the need of the hour. It can make a huge difference to the consumer's purchasing decisions. What makes it different from other support channels is that the customers can go on with the daily routine while waiting for the problem to be solved. Providing support hotlines might prove to be expensive but live chat service does not offer you any extra charges. 
3. Structure The Support Team for Consistency & Productivity – Like any other aspect of your operations, systematizing the support efforts is important. Having a clear structure for how the support team operates gives clarity to who should be doing what and when. If there is no effective structure, then there will also be a lack of accountability across a team. Strong processes, policies, and procedures serve for creating the structures for a team to prosper.

Do you know that as per an Oracle study, 9 out of 10 consumers abandoned the business just because they were not satisfied with the customer support experience? No confusion and only clarity keep the consumers happy and give your business a good image. Not only this, but it also makes sure that poor practices are discontinued and users are never let down. 
4.    Predict The Recurring Questions – Sometimes, the customer does not wish to interact with anyone instead, they just need a quick answer or solution to the question. Now, this is where the help center will prove to be highly useful. Consult the SaaS customer service team to look for those questions which they are always asked and then put the same on your website's dedicated section. Ensure the fact that the help center is responsive so that consumers can view as well as access it on any device.
It should also be simple to navigate and can include video, text, and images. The community forum must also be created from where the fellow users can easily answer the questions. There is no need to answer the same question again and again as you just have to create the knowledge base articles for repeated questions. Moreover, Zendesk study suggests that 91% of people would prefer to use the knowledge base if it met their requirements. 
5.    Make Great FAQs to Help Users – There is a reason why 67% of the users prefer self-service support than speaking to the company representative as it assures them a quick answer. Nobody can deny the fact that the need for a good Frequently Asked Questions (FAQ) page is inevitable. Create comprehensive content that addresses common consumer queries. If you want, you can also leverage Google Analytics for determining the keywords consumers use to search for the answers, and even if the answers are adequate.
Clear knowledge of the FAQs helps in reducing the number of needed support tickets. The users can effectively get the answers through page search or Google. Having this valuable self-service option will guarantee you impressive results in terms of customer satisfaction. 
6. Employ The Customer Success Staff – The first and foremost question is what makes customer success different from customer support? Well, customer support is the regular and reactive response to customer requests while customer success has a more dynamic role. One of the major aims of customer success is to keep the consumers engaged with a product, continuously in touch with the SaaS as well as seeing value from software.
It identifies milestones that the customers require to hit to be involved and also understands that "success" is subjective to each customer. Now, the question arises is that what is its relation with support? 89% of the SaaS companies treat "new customer acquisition" as their priority for the highest growth. Keeping this in mind, it is imperative to have a technical customer care team that is devoted to customer success as it will reduce the load on customer support. 
7. Understand The Cause of Getting Support Requests and Fix it – There are 3 categories of request which usually come up – 
  Missing features

  Bugs

  Hidden or confusing features
Yes, there is no software out there that does not have any bug as with the regular up-gradation of features, it is normal to face several bugs. But it does not mean that you should not do your best to eliminate them all as the constant testing of features is necessary to discover these problems by yourself before the consumers do. The most relevant problem to pay attention to is hidden or confusing features.
59% of people for whom "existing customer renewals" is their topmost priority should also make it a point to improve their customer support system as this is the best way to keep them engaged with your company. Furthermore, customers can also help you out in this situation by suggesting some features to enhance productivity for the business. 
8. Use Customer Feedback for Improving The Product – One of the numerous commendable things about SaaS is that you are in the continuous feedback loop where you can consistently roll out brand new features, services, or UI changes and get immediate feedback. By talking with the customers and forming relations, you can easily get informed on how to improve your product for better. 
Please note that the most successful SaaS companies keep the monthly revenue churn at approximately 0.58% which is about only 7% of the revenue churn in a year. One of the best ways to make your SaaS client service better is by welcoming any useful recommendations from the customers. Also, they might have used some of your competitors as well so it would become much easier for you to stay ahead of them when it comes to keeping the customers satisfied. 
9. Take The Omni-Channel Approach – Just because the customer service agents focus on particular channels does not mean that they should not stay connected. This is because the SaaS support's critical aspects include offering consistent experience on every channel. According to reports, best SaaS companies receive 5%-7% annual revenue churn that is equal to the loss of $1 out of every $200 monthly.
For instance, say in case any prospective consumer contacts you through email with some simple questions about the product. After getting the answer that shows it might be the correct choice for their requirements, they decide to follow up with a phone call. If the support channels are operating independently, the support personnel receiving the call will have to be reiterated the same query, specifically avoiding the work of the previous email agent. But with the Omni-channel approach, the information about the previous interaction can be accessed and instantly get up to speed. 
10. Use Transparent Software – To modify your technical customer support, it is vital to use software that can be seen by everyone. It becomes nearly impossible to keep a proper track of things and receive instant responses when the items are only assigned to a single user. For speeding things up, the tickets must be available to the entire team to answer so that whenever one shift leaves, the next one can answer it quickly. This also permits the agents to learn many things from each other.
Moreover, as per a PWC report, 73% of the buyers point to consumer experience as a significant factor in the purchasing decisions. 3 major things take place when you move the team to the shared inbox support system – 
  Productivity increases and ticket times decrease.

  New personnel onboarding becomes well-organized because the email history becomes searchable.

  There is no more ticket confusion which boosts the customer experience and reduces the contact time.
11. Ensure That All Support Requests go to One Place – Nowadays, communications take place in all directions i.e., chat, email, Twitter, Facebook, in-app messages, and many more. The users do not care about your preferred channel for support as they will readily use whatever is the easiest option for them at that time.
The fact that 86% of the buyers are willing to pay more if it guarantees satisfying customer experience is enough to state the relevance of having a decent consumer support system.
As more queries will arise when people use the product, there is an urgent need for you to ensure the fact that the way of contacting your support team is easier to spot. But you will get emails from Facebook messages, your website, chat messages, and even tweets in case you decide to respond to the users in real-time which at times, can be completely overwhelming. What you should do is concentrate as much as possible, if not all, support conversations in one place. 
12. Have The Published Standards – Even in case you feel that you get the best possible SaaS client servicing team, the golden rule is not to assume that all of them will confirm the same standards. How would they if you still have not told them what those are? The world's most productive customer support teams have guidelines, which is perhaps why they are extremely good. Please note that 65% of the buyers find a positive experience with any brand to be more effective than exceptional advertising.
Consider the standards like – 
  Any discretions team should have to just "make things right" or for refunds.

  How quickly the customers should get a reply?

  How and when to follow up with the consumers?

  How the customers should be greeted?

  Any standards for responding to particular situations.

  How to track the requests and ensure the fact that nothing gets slipped through cracks?
13.    Categorize The Customer Issues – Deploy customer support best practices for identifying and categorizing client support issues. Afterward, you can conveniently assign them to the right department. Though, consumer requests do not just stop at the department of customer support. The entire company should come together and accept responsibility when required.
There have been many reports stating that over 50% of the organizations will redirect their stakes to client experience innovations. Furthermore, there is an urgent need for companies to classify support tickets, transferring to the most suitable department. Shared inbox must be used for automating a request's categorization and auto-assigning the category to every incoming request. 
14. View The Support Differently on your Website & in The App – Most of the SaaS CEOs think about technical/product support when they think about the framework of their technical consumer support team. They see support as methods for helping the current users understand the working of their product and assisting them to solve technical issues and bugs. But, limiting the support efforts to existing users is a huge blunder. There is a much larger amount of people that are expecting support from you and it is the critical population for your company – your prospects.
Your prospects will visit the website of your company and will check some pages for getting a basic idea about the product and so, they might come up with a lot of questions like can they export the data in .csv? Or is there any discount for the nonprofits? etc. Most of the time, your website won't be able to give all the answers and that is why it is your responsibility to make sure that they find all the cool features you need to offer. 
Quality of your client support will ultimately determine the customers' longevity with your SaaS. 87% of the customers say that brands should put more effort into offering the consistent experience and that is why a good customer support system is a must for any organization along with quality software.
Above all, your topmost priority should be maintaining sheer customer satisfaction. Only the happy customers will want to stick with you and might even send more customers your way as well.
It also means that building the support team is not a procedure to rush. Rather, take some time and create a structure that works well for your support and business goals so that you can conveniently make the most of each employee's skills.
Keep your clients smiling and generate an impressive customer service experience. Gone are those days when customer support was just about placating the angry customers as now it means championing the clients and learning the fact that they are your business's lifeblood.