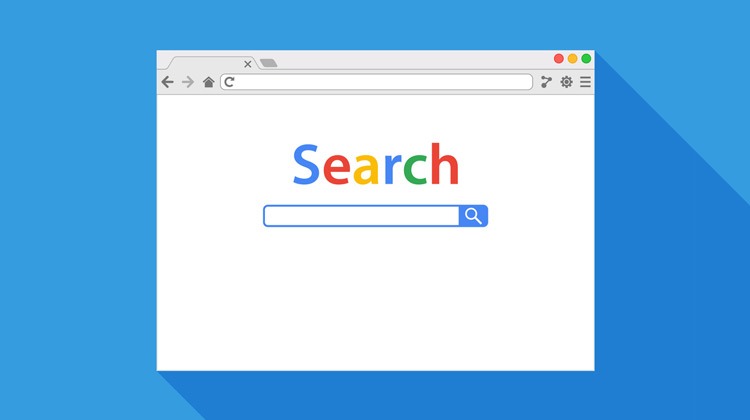 A Beginner's Guide for Impressive Google PPC Campaign Set Up
Pay-Per-Click or as we call it, PPC Advertising is a huge part of modern business. In this model of Internet Marketing, advertisers are charged each time someone clicks on their ads. As per reports, 49% of people click on texts, 31% on the shopping ads, and 16% on the video ones. Newbie to this term? Well, then there is a lot for you to learn and utilize this phenomenal form of digital marketing. In this article, we will give you a brief introduction about the essential elements of Google PPC Campaigns so that you can easily kick start the process with sheer ease and confidence.
Step 1: Determining the PPC goals
Before you take any major step, just sit back and contemplate your primary goals. Is it sales or just website traffic? Do you have an App you wish to get downloaded? Or your focus is only upon increasing visibility and brand awareness?
As per the Google AdWords Campaign Guide, your goal can change the entire design of your campaign as different keywords as well as PPC channels are used in different cases. If your aim is to improve branding, video and display campaigns are used while for increasing sales, shopping campaign, remarketing, and search campaign is used.
For example, if you own a company named Samuel Electronic Company, it is important for you to steer clear in your mind whether your goal is to focus on increasing branding and visibility for expanding your operations across the country or just enhance the sales factor.
Starting the Google PPC campaigns require you to have an accurate answer to all these questions –
What is your goal i.e., Why do you actually need PPC?
What is your Monthly Budget?
Say if increasing sales is your ultimate goal, how much can you spend and still remain profitable?
Where does your target audience actually live?
What is the gender and age of your ideal audience?
What are the topics of interest for your ideal audience?
What about their economic demographics?
Is your product an impulse buy or you need to go through complete research?
Once you have the answer to all the above-mentioned questions, setting up the PPC campaign can get started to spend less and acquire better Google AdWords Campaign Management. As there is a 50% more chance of a PPC visitor purchasing something as compared to the organic ones, make sure that your campaign turns out to be a kickass one.
Step 2: Selecting the best PPC Channel
As per your business niche, you can choose from a wide variety of available channels and create commendable Google PPC Campaigns. There have been many instances where a company spends $60,000 monthly on the Facebook Ads and get an ROI i.e., Return on Investment worth 25% but the Google Ads are of no use to them. While a lot of people spend $30,000 monthly on the Google ads to get 50% ROI but Facebook Ads do not bring them any benefit.
Want to know the difference between these 2 cases? The first company had a low-cost item that plenty of people would easily spot on Facebook and buy the same without researching on impulse. In the second case, the firm involves the selling of a high-cost item which people would research on Google for a long period of time before actually buying the same. According to many studies, 75% of people that click on the Ads have the opinion that it becomes easy for them to find out the information they are looking for, courtesy to the search Ads.
Google AdWords Campaign Guide concludes that just because only one channel worked out for you does not mean that you have to ignore the importance of the other one. If Samuel Electronic Company is doing wonders on Google but does not have a Facebook Page, it might lack in trust. As far as sales are concerned, trust is the backbone and that is why managing both aspects are important.
Start with Instagram Ads in case you are selling fashion items. Choose Facebook to sell creative T-shirts. Opt for Google Ads to sell trips for Africa's luxury resorts. Also, remember that only setting up a campaign does until you go for Google AdWords Campaign Management to achieve desired outcomes.
Step 3: Campaigns for visibility and brand awareness
There is a reason why branding comes under the category of the most complicated types of Google PPC Campaigns as it takes time to show the results and associating particular results with your campaigns is a bit difficult as well.
• Display Campaigns – When you create the new campaign, Google Ads permits you to select your campaign's goal and also guides you in picking the right settings for achieving success in the goal. Visit the Google Ads Account>New Campaign>Display. After clicking on "Continue", set the country you are targeting, bidding strategy, and budget. Afterward, choose the audience.
If you like to target the users as per their habits and interests, creating an affinity audience with the help of a Google AdWords Campaign Guideis the best option. In case you run a health organization, options such as "Fitness and Health Buffs" "Wellness Enthusiasts" can be considered. Display Ads can increase your website traffic by 300% provided that you keep them memorable and not pushy.
• Video Ads – For creating a YouTube Campaign, visit the Google Ads Account>New Campaign>Video and then go for the "Reach and Brand Awareness" as your campaign goal. The procedure of picking the audience is the same as that of the Display Ads. The additional selection of YouTube channels you wish to appear on or keywords and topics you want to appear for is also available.
Try to attract the attention of your audience in the first 4-5 seconds and avoid the excessive use of annoyance or noise. For the branding Ad, the video of in-stream video ads is the only available option that plays after, before, and during a video. It is important for you to focus on Google AdWords Campaign Management for targeting ideal customers at the right time.  Furthermore, never underestimate the importance of a Video Ad as 43% of customers are likely to purchase something they witness in the Advertisement.
Step 4: Campaigns for enhancing sales
When you are already a well-established name in the market and wish to focus on only increasing the sales, it is suggested to go for the sales-focused strategy and design the Google PPC Campaigns according to that rather than to opt for branding.
•Search Campaign – The focus is on leads and conversions rather than the website traffic. Pick sales for the E-commerce website and leads for the service-based one. To ensure the success of your search campaign, keep it in mind that Google AdWords Campaign Management is not a one-time thing but needs to be practiced consistently. For the sales campaign of Samuel Electronic Company, we want the users to search for "buy electronic appliances online" or "the best place to get quality electronic appliances online". Make it a point to have the analytics tracking all the sales/leads.
•Shopping Campaigns – It shows impressive results for retail and e-commerce websites. For creating one, produce the product feed along with all the important information. The required fields depend upon the type of advertised product. Afterword, create the Google Merchant Center account and then upload the spreadsheet in Products Tab>Feeds> (+) New Feed. You can spot your product's errors and bring about the necessary changes to fix it.
Step 5: Campaign naming and structure
It is imperative to have organized Google PPC Campaigns so that it becomes easy to optimize the same in the future. Say for Samuel Electronic Company, we wish to have Shopping and Search Campaigns and keep them both separated in terms of budget. 
In case there is a certain product that you wish to bring the spotlight on, a different campaign can also get started for the same. For example, your company has a top-quality Microwave. Also, you can segregate the campaign with only brand searches from the main one. Ensuring the fact that every aspect of Google AdWords Campaign Management is being perfectly dealt with is also a necessity for the proper structure and naming of your campaign. 
Now, the final version of campaign naming and structure for Samuel Electronic Company will be –
Search Campaigns
Search Ads
Shopping Campaigns
Shopping Ads
Top-quality Microwave – Search
Top-quality Microwave
Brand – Search
Samuel Electronic Company
Electronic Appliances – Search
Best Electronic appliances
Branded Electronic appliances
Durable Electronic products
70% of the millennial like the concept of being able to click on a product from the Ad and that is why your Ad group name must showcase the targeted keywords within it.
Step 6: Extensions and Ads
Include the benefits and main features of your company in the Advertisement. Add a CTA i.e., Call to Action like "Acquire reliable Electronic Appliances" or "Make your home smart by getting long-lasting electronic appliances". Avoid repetition in your Google PPC Campaigns as much as possible. Keep testing different ads and analyze their performance. Always remember that 95.3% of clicks make their way to the list of top 4 results.
As far as the extensions are concerned, there are main 10 options in this Google AdWords Campaign Guide for you to choose from –
Callout Extension – Addition of some extra advantages of your products
Sitelink Extension – To represent additional links from the website
Structured Snippet Extension – Adding your products' specifics
Call Extension – Your Contact Number
Message Extension – Letting people directly text you through the Ad
Location Extension – Shows the information about your business
Affiliate Location Extension – Show the affiliate location
Price Extension – Represent rates of your services and products
App Extension – Addition of a link to the App
Promotion Extension – Utilize this for special offers
Step 7: Keyword Match types
5 major types of keywords are available to use in the Google PPC Campaigns
Broad Match – Advertisements will show for misspellings, related searches, and synonyms. In case the keyword is "electronic appliances", the ads could show for "purchase durable microwave and other electronic items". 
Symbol – No Symbol required
Broad Match Modifier – The Ads will showcase only for those searches that involve your keywords. In case the keyword is +electronic+appliances+delivery, the advertisements will appear for "home delivery electronic appliances".
Symbol – +keyword
Phrase Match – These advertisements will only showcase for the searches that match the phrase and might have words after or before your targeted phrase. If the keyword is "Guaranteed electronic items", the ads will appear for the searches such as "best guaranteed electronic items delivery Mumbai"
Symbol – "keyword"
Exact Match – Advertisements will present on searches with exact phrases or words you are targeting. In case your keyword is [purchase electronic appliance], the ad will appear for someone who searches for "purchase electronic appliances".
Symbol – [keyword]
Negative Match – If a person sells electronic appliances, but is not involved with the wholesale orders, he will add the keyword –wholesale as negative, and your ads will not show up in case someone searches for wholesale electronic appliances.
Symbol – -keyword
Step 8: Bidding and Budgets
Suppose that 6 companies wish to appear for search term "electronic appliances delivery". A bid is basically a maximum amount one is willing to pay on a keyword for the click. The more you pay, the higher is your position and ultimately the more people will be able to see your Ad. You can either go for manually bidding according to per keywords or Ad group as per its importance to your company or you can also opt for automated bidding strategy that is developed by the software of the search engine.

After knowing the supposed price per click, it is time to decide the monthly budget. Assume that Samuel Electronic Company's approximated CPC is $2.50. The expenditure amount of Google PPC Campaigns should be calculated so that the sale can turn out to be profitable. How many sales do you wish to get on a monthly basis? Calculate the ROI according to the specified formula in order to get desired results without burning a hole in your pocket.
Setting up as well as launching the first PPC campaign can turn out to be both daunting and exciting depending upon how ready are you to face the challenges. According to a 2013 survey, 70% of the business owners prefer to invest their money into the PPC campaigns as they are highly aware of its importance and powerful effect.
Follow this Google AdWords Campaign Guide and get ready to improve your chances of success rate in the PPC campaigns. Based on the data, it will be really easy for the beginners to adjust the keyword bidding, look for opportunities to test a new Advertisement copy, include new keywords, and continue the optimization of your funnel.