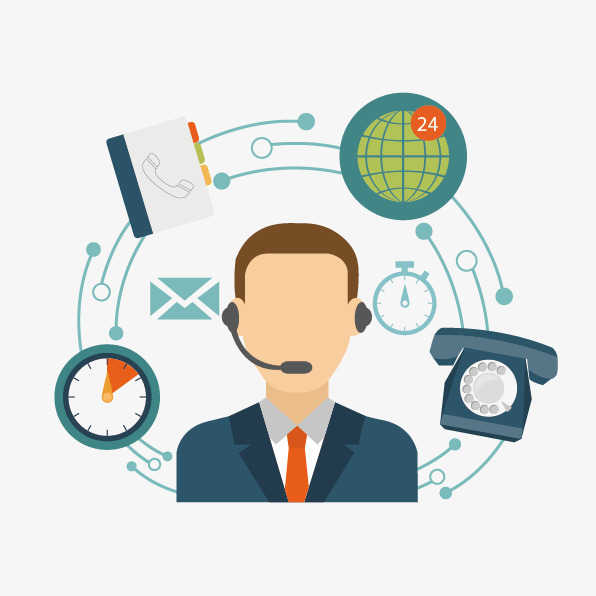 Phone Support Vs Live Chat- Which One to Opt for?
Different communication channels- phone, email, chat, social media offer different advantages to the organization and clients. When we talk about highly personalized, on-demand customer service, live chat, and phone support are the obvious options for us. Both the services allow customer connection and help in solving all the queries in less time. There are a few key differences between these channels, which can impact when and how the customer is using the channel.
1. Proactive help- Phone support Vs Live Chat in terms of time. We can observe that the Phone support is typically slow, whereas online chat can be deployed as a proactive support channel. As such it may be possible that customer can visit your website and leave without buying anything from it. With the service of live chat, agents can gently nudge clients towards a purchase or suggest them various products that can satisfy their wants. Most of these things are not possible over the phone.
2. A real person in real-time- Both the tools allow real-time interaction. Many clients might prefer phone over live chat, as they might like to converse with the person instead of chatting. It is correct for the complex problems. Most of the times, hearing the person on the other side gives us more assurance than communicating through live chat. Moreover, a customer can easily handle the person over the phone by using a polite tone.
3. Keeping records- Another key difference between phone support Vs Live Chat is the track record of the customer. Recording and reviewing clients' conversation is easier in the live chat as compared to phone support. Over the chat, we can easily read the whole conversation that has happened between an agent and a customer.
However, as told earlier, recording phone conversation is little difficult because one cannot capture the tone of the agent properly. But when it comes to living chat we can read all the chat history.
4. Low tolerance for waiting- Online chat allows agents to provide support to numerous clients. This is great for service department dealing with a high-volume customer in an easy way. Customers hate waiting that is the reason they look for online chat agents who can solve their query easily.
Chat is not always the best option to look for. Most of the times, customers need more attention as well as the human connection that is provided only by phone support.
5. Client expectation- With the change in customer's preference, there is no website that can satisfy the people completely. A company should add the service of live chat instead of phone support because it can look after the clients all the time. Agents are much skilled and know how to handle multiple chats at a particular point of time.
• 73% of clients find live chat to be the most satisfying way of interaction with the firm.
• 42% of clients selected live chat as their preferred method of giving contact details, higher than any other mode of communication.
• 44% of online customers say that having questions answered by a live person while buying things helps in finding the right product in less time.
• 63% of customers are more likely to get back to the site.
Why is live chat preferred more over phone support?
All the organizations flourish off the positive bond they create with their clients- both the loyal ones and the window shoppers, who are still thinking of buying products. The best way to boost the relationship with the customer is by using the live chat. The Internet is the excellent way by which we can get in touch with various customers without any hassle. The internet tends to revolve around social media since those platforms are the shiniest platforms those have managed to turn tiny ideas into big businesses simply through the simple act of sharing great content.
"51% of customers say that all the organizations need to be available 24/7"
According to 2016 report, an organization needs to be available round the clock for the customer's help. This is where live chat can help in connecting with customers. That is why n numbers of a company all adding the tool of live chat so that customers can get appropriate resolution while sitting at home.
"42% of the patrons say that live chat is best because they do not have to wait on hold"
No one wants to wait for a long time to get a fruitful resolution. That is why clients love interacts with the agents over the chat. All the agents respond to the client's problem within 30 seconds so that they can content them. They can get their resolution without the trouble of calling or waiting.
"92% of customers feel satisfied when they use live chat feature"
According to Zendesk report, customers feel satisfied during their buyer's journey when using the chat feature, compared to any other option such as voice (88%), email (85%) and the social media messages (Facebook 88%, Twitter 70%).
For instance, just like DeskMoz providing a quick customer support from its enthusiastic live chat software and provide a free monthly trial for any of the top-notch quality of live chat plugin.
Moreover, online shopping can act like a better service only if the agents work accurately and sincerely. It is their duty to look after the customers need and please them in a right manner. Live chat is completely based on the agent that is why they should work effortlessly for all the customers. In today's time more and more customers are involved in the service of live chat that's why agents should act like a multi-tasker. They should have an ability to handle various chats at a particular point in time. Even companies should look faster the performance of the agents so that senior representatives can guide them if required.
All the agents must go through several tests and interviews so that company can know their potential.