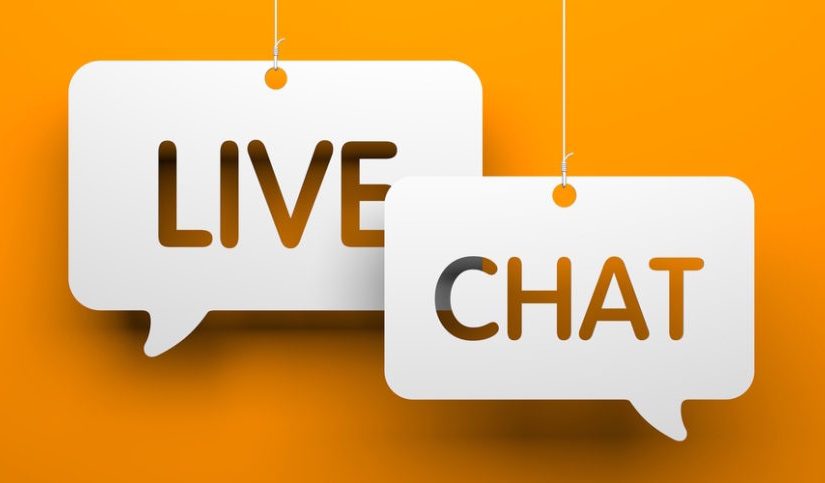 How Live Chat Can Maximize Conversions on Your Website
If you've ever looked for a strategy to positively influence your sales effort, then search no further. What you need is Live Chat. It's without a doubt the simplest way to boost your website conversions in real-time without having to go through the hassle of testing multiple versions of your website.
In this post, I'll be discussing the theory behind live chat as a veritable conversion optimization tool and how you can use it to ensure an upsurge in conversions.
The Concept Behind Adopting Chat for Conversion Optimization
Some time ago, companies used advertising to coerce customers to dial a number. Every phone call had someone on the other end and customers had to engage with this salesperson. Then came the internet and a website was thrown in between the customer and the sales agent. Now the customer sees a website before they can talk to a real person.
What we really expect is that the website will do the job of the sales guy. But it doesn't always work that way. According to statistics, on average, just 2% of visitors to a website transition to a sale or an inquiry. Live chat is in a great position to fix that. Nothing can be better than a human talking to a potential customer on your website.
Besides, with live chat, businesses don't have to worry about the time, money, or resources for website testing or getting a brand new landing page. In reality, you can have the worst website in the world or an empty shell for a website, and still convert.
With live chat, you would notice that somewhere between 10% and 50% of website visitors engage with the chat team, and if implemented correctly, typically, one-third of those visitors should convert to a lead, buy a product, or sign up for a service.
What Types of Sites Are Best for Live Chat?
Even if there is a huge number of visitors to your website's online store, it doesn't necessarily mean that all of them are on the website to purchase your product or service. This is why you need to adopt business strategies to boost conversion rates. But with each type of website requiring a different implementation, how do you do this?
The simplest way to get an idea of the ROI from live chat is to track leads from the conversations. Tracking the increases in signups and sales can be a lot more complex.
If a website has a conversion rate of 5% or more, don't adopt live chat until you've grasped everything in this guide.
If a website has a conversion rate between 2-5%, take a data-driven approach by getting data for the conversion rate of the website's main pages and the average time it takes to make an inquiry or signup.
If a website has a less than 2% conversion rate, implement chat straightaway.
When it comes to website integration, before choosing your live chat plugin, you need to ensure that it offers flawless integration with your preferred web apps. No matter what CMS you are using or if you are using a popular host like Bluehost or Wix or one that is less popular, setting up live chat on your website should be very easy.
Live Chat Best Practices for Improved Website Conversion
If you're using live chat, here are some useful tips you can use to increase the conversion rates on your website;
1. Your Agents Must Be Available At All Times
The number one reason for having live chat on your website is to assist your customers. You cannot predict when a customer on your site will need your help.
a) 24/7 Availability
You probably have a 9 – 5 schedule for your normal working hours, but you have to remember that not all of your customers would want to visit your website within those hours. Therefore, you need to ensure your reps are always available through rotational shifts so that they can generate more leads within 24 hours.
Similarly, your customers will not necessarily stop asking for help on weekends. Quite possibly, they are more likely to do most of their online shopping on weekends. Therefore, you need to plan your reps' shifts to cater for weekends too.
b) Integrate Your Live Chat Tool and Email
In a situation where your reps cannot be available 24/7, then you could at least integrate the live chat software with your email so you can gather some information such as how many people visited your live chat window along with their details. This is one strategy that can help to increase conversions using live chat.
c) Integrate Live Chat Tool and VOIP
VOIP lets you make voice calls using a broadband internet connection instead of your regular telephone line. Integrating VOIP with your live chat software ensures that you can call any customer who wants to talk to you instead of chatting with them on live chat.
2. Use Canned Responses Sensibly
Canned responses can save a lot of time for your reps and customers alike. A lot of the time your site visitors have general queries related to your products or services. If the proper analysis is done and the right canned responses are made available then this can save time. Ensure that your canned responses are crafted carefully otherwise they will come across as robotic.
Ideally, your live chat agents should be engaging with visitors to your website on a more personal level only making use of canned responses when it's absolutely necessary. This kind of approach will make your visitors happy and comfortable enough to convey their needs. This will increase your website conversion rates and boost the image of your business.
3. Employ Pre-Chat Surveys
Most live chat software allow you to customize pre-chat surveys.  These surveys help in gathering basic contact information from website visitors such as names and email addresses. With pre-chat surveys, you can also create fields that allow you to gain useful information about website visitors such as special interests or other types of data.
Based on this data, you can direct website visitors to the right department, thus increasing your conversion rates.
4. Target Returning Customers
A returning customer is one who has bought a product or service in the past. If they come back, it means they most likely came for another purchase. This is the best chance for a company to take the relationship to another level. You can extend personalized recommendations to them through live chat by checking the customer's past purchasing history. You can also give discounts and special offers to make the customer happy and to boost the chances of conversions.
For instance, if your customer comes searching for a pair of Nike shoes, you could offer them a discount on gym clothes. Therefore, with this type of marketing strategy and a hands-on approach via live chat, you can increase customer engagement, conversions, and sales.
A returning customer is valuable to your business. In this situation, you can create live chat triggers that will start a proactive chat with the customer based on certain predefined conditions. The trigger allows you to proactively begin a conversation to welcome them or even give discounts on specific pages, IPs, etc. This will reduce the rate of cart abandonment and increase conversions.
5. Quick Response
The truth is, nobody likes to wait, and the same goes for your customers. If a customer has to wait for more than 120 seconds, then it most likely reflects negatively on your company. Therefore, it is important that staff recruitment is done to ensure that there is a sufficient number of agents available at all times.
If the customer gets a quick response to their query, this creates a positive impression of the company in the customer's mind and this tends to boost the reputation of the company. As a result, this creates a long-lasting relationship between the customer and the company which will attract new customers and improve customer retention rates.
6. Offer Exceptional Customer Service
Exceptional customer service is very important. The customer interacts with the brand during their journey. So it is important that the customer gets a positive experience at every point of the journey.
Customer service is an essential part of the customer experience. Live chat software is undoubtedly the best means of communicating with your customers. So, ensure that your customers get the kind of preferential treatment that makes them feel special.
Don't give automatic or robotic responses to your customers when talking to them through live chat. Such responses can create a negative impression and they could leave the website. Having a human that can guide your customers through the order process makes them feel more confident and secure about using your website.
Take-Always
If it's done correctly, then live chat is a wonderful tool for communicating with your website visitors and customers. Also, you need to have clear-cut reasons why you want to implement live chat on your website. Is it for more leads, more conversions, or just to offer support to your customers? If you follow the guide above, you're sure to get some amazing results from implementing live chat on your website.