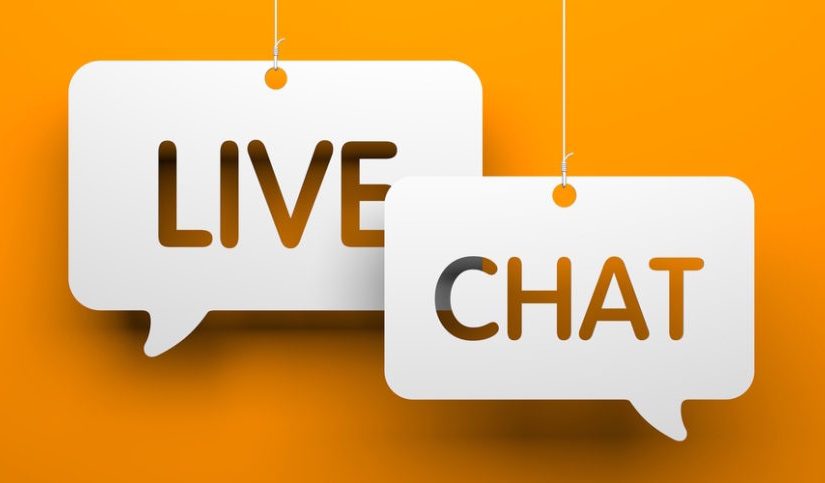 The Ultimate Guide for Getting Started with Live Customer Support
The world of marketing and sales has changed drastically over time. Currently, businesses are trying to establish a customer-centric framework. According to studies, people are more likely to come back to services that have a prompt helpline or live text-based customer assistance.  One of the latest developments in the field of customer support is Live Chat Support.  
In common parlance, Live Chat Support can be explained as a web-based service that enables an online business or entity to communicate with the visitors on their website in real time. The main aim of this feature is to provide prompt support to its customers in a way that does not require them to write long emails or use the telephonic helpline. Live chats have over the time proved out to be more effective than any other customer query redressal mechanism.
Live Chat Setup
Even though most established companies have inbuilt features of live chats on their websites, there are several companies that do not have this feature included.  The companies who would now like to now adopt this feature, but are unsure about undergoing major changes on the website, can outsource the live chat feature by working with lead generation agencies. These agencies take the task of creating a chat box feature on any webpage. They recruit and train the live chat agents, and deal with customer query traffic on a daily basis. They also offer additional benefits like reduced website errors and data generation on customer behavior which can be later used for performance evaluation.  The whole process of enabling this feature can be completed in 24 hours. 
There has been a rise in companies that set up and manage live chats for others. This rise can be attributed to the fact that now businesses are ready and willing to invest in customer support.  Spending money in strengthening client service is a profitable investment as it brings ensured returns. The lead agencies, with the help of a highly advanced tool that doesn't need any rebuilding or intense coding, can include this feature on any webpage easily. 
One main doubt that brands have about outsourcing customer care service is about maintaining contact with the company that is managing their customer or visitor queries. The answer to this doubt is that the majority of services have a singular point of contact between themselves and the subscriber. As a norm, they employ a secretary or a manager who deals with the subscriber brand on a priority basis in case there is any need for communication.
Usually, there is a set subscription amount for monthly service which is negotiated in terms of the number of agents and timings but now the subscription price has become fluid and the charges are based on the number of leads generated. This feature works well for the Software as a Service (SaaS) company and Business to Business (B2B) company that has good lifetime value. However, for Business-to-Consumer (B2C) companies with a large influx of website visitors, this negotiation can be expensive and a fixed subscription model will be more affordable.
A great feature about new age chat outsourcing contracts is that there is no requirement of signing long term binding contract. Anyone can avail the services on a monthly basis and terminating a contract is as simple as starting it. It is suggested that before signing up for any service, a brand should avail the free trial period that is offered by most agencies for 15 days or one month. This allows brands to test if the service aligns with their needs.
Training the Agents
The live chat agents are trained in the policies, procedures, and guidelines of the company thoroughly; this makes them efficient at answering most queries. A good agent will be able to convert a website visitor into a customer. The agents play an important role in building trust and a feeling of loyalty between the customer and a brand.  
One of the leading reasons for the popularity of this live help feature is that live chat agents are very productive and cost-effective. They can deal with more than one chat at once. While at the same time an assistant on the telephone can manage only one call at a time.  In addition to this, often times in telephonic services, there are issues of audibility. Additionally, when calls are transferred to a specialist, the customers have to repeat themselves but during the live chats, the chats are transferred between the agents which do not require the repetition. 
There have been cases where many people with mala fide intentions use chats for frivolous reasons that are aimed at wasting the time of chat agents, in this case, the user can be easily blocked.
It is very important that the company you select to act on your behalf is trustworthy because they will be acting as your company's representative. The transcripts of each and every chat that takes place during live support are documented. This helps companies know about the most frequent queries they are receiving. It also helps one in reviewing the performance of live chat service providers. The transcripts of chats also create transparency and in case there are any suggestions or comments then the company can communicate it with the service providers who are managing the live chat agents. 
Customizing the Live Chats
One can totally customize their live chat feature by seamlessly integrating this feature with the aesthetics of their website. For an extra price or premium subscription, they can also remove the logo or watermark of the outsourcing company. 
The whole process of updating your website with this feature is simple and consists of just 2 to 3 steps. First, you have to select an agency to which you want to outsource your live customer interacts. The next step would be to fill a simple form that will ask for your website URL and email address, with this you will have an account that will direct you to a dashboard from which you can control and check everything related to live chat conversations of your business.  Then the next step will require you to fill an F&Q form on the basis of which live chat agents will be trained. After you finish the above two steps, the agency will place chat agents on your webpage.
When you finally get live chat feature, you will get an exclusive and unique incoming email id. You can ask people to use these emails if they want to ask any thing or share any feedback.
You can also send customized emails and in-app texts to customers and visitors on the basis of individual behavior. It is important that your chat records fall within the limits of the General Data Protection Regulation and should be in accordance with privacy rules. 
Before starting the service you can set the timings for working hours of the service. This timing will be shown to the customer so that they know when the live chat agent is available or is going to be available.  Since most queries that customers ask come in the bracket of frequently asked questions and answers (FAQs), there can be an automated response for them which can be sent via a shortcut instead of writing a whole sentence. There are custom variables in place that make a standard reply look personalized.
Why Live Chats is the Best Customer Support Medium 
The main aim of live chat can be summed up in three things: getting customers, engaging them, and resolving their problems.  As more and more workforce is doing their work irrespective of official work hours and the customer base of online brands is spread across the time zones, it is imperative that online enterprises should be available for clients regardless of any limited time frame.  Since the live chat feature is more adaptable for the 24-hour cycle without being resource-rich, it becomes the most suited customer care medium.
Some more reasons for the preference of live chat over other mediums are very straightforward and simplistic in nature. Live support allows people to multitask and hence it aligns with the way people operate on gadgets. A customer can ask a query in a text message and then wait for the company representative to reply without feeling like they are wasting their time as the text method allows them to do other work on their phones and computers as well. Unlike the telephonic conversation, this method does not require the customer to be glued to their phone. Here people can work on different tabs while communicating with the company representative and waiting for them to get back.  Besides, people are used to increase levels of digitalization and hence texting matches their sensibility more.
Studies have found that the major reason why people do not complete their shopping is lack of assistance when they are making an online money transaction or having doubts over a product. A customer might not complete the purchase because of a simple query, but if that confusion is resolved within a few texts then the purchase will not be stalled. This way, live chats lead to increased profits, increased sales, and significantly lower levels of cart abandonment.  
Another reason why live help is efficient is by virtue of its medium. By being able to share links, numbers, and emails on chats, a customer is guided in a better way.  Over phone assistance, there are many cases of mispronunciation, wrong dictation, and problems in the following steps. The texts are more prompt than emails and more concise than phone calls. The overall costs of live chats are less than running a toll-free number and maintain a helpline.
One additional benefit that this customer support service gives us is of rich data and statistics that come with it. The chat sessions yield details like which area of the website is most navigated and post chat data provides valuable feedback. To put it simply, chat sessions are a direct insight into the minds of one's customer base. With highly advanced chat versions it is possible to convert customer and client responses into a quantitative satisfaction score which is another great piece of information for studying the performance of one's company. 
Live chat is also extremely assessable. It does not require people to search for the company's phone number or email addresses. One just has to type out in a chat box that is available on the webpage which requires bare minimum effort. 
In the fast-paced world, no one has time to hold phone lines or wait for an email reply without a time limit. People need instant communication and live support provides them with it.
Also, the chats are often in sync with customer relationship management (CRM); this allows one to directly get a customer's details from their account. This linking helps the company in offering personalized service which makes the customer feel special and this helps in building a loyal customer base.  The chats enrich and update the customer relationship management of a company.
Live chat as a feature is still being explored and tested in the market.  Many of the Phone Support Alternatives and Email Support Alternatives, in response to live chat or in accordance with it are being developed.  There have been many studies in the recent past that revealed how less than 10 percent of web-based entities employ live chats to give in-time support. 
This indicates that if an organization or online retailer opts to use this web service then they will have a clear competitive advantage over other similar names or brands in the market. They will be able to offer a user-friendly and quick support service that others will lack. They will have more opportunities to convert leads into actual customers. This edge will allow them to capitalize on customers that they will nab before their other competitors do.