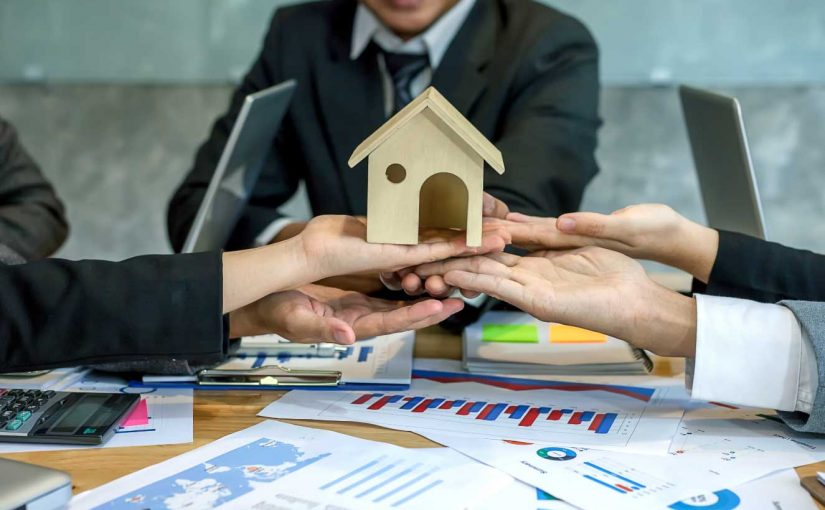 How Live Customer Chat Can Help In Increasing Sales In Real Estate?
Do you know what's the best people-driven business is? Real-estate industry, yes, the housing market seems to be picking up again and again, competing hard with the brokerage sector. As of now, due to the increasing propensity to change overnight, the industry insiders 'don't even vouch for the survival of a current trend. But hang on a second, live customer chat is here to stay!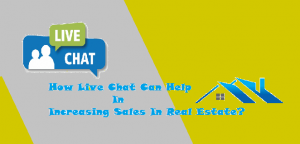 With the dawn of the Internet, mobile, and social media, we are able to witness a new paradigm for communication and the world brimming with endless possibilities. Today, not only our nascent dreams are fulfilled but it has become the undisputed foundation of the digital age. Homebuyers, digital homebuyers to be precise are the ones who tend to discover your website to view your listings. And during such a situation, nothing seems to be better than having a live chat messenger app at hand! More and more real estate agents are seen making the most of live chat to turn curious homebuyers into loyal subscribers. So, what are you waiting for?
Now can you tell me how many prospects visit your site each day without contacting you? Nope! 'That's really sad if you cannot determine or keep a track record of your website analytics. I mean you will never know the number of leaving your site without engaging with you every day! It may also interest you to know that the right live chat software can help you dramatically increase your engagement with online visitors. This is how you can get more visitors to commit to your real estate website.
First, give your content an overhaul and make it more enticing
Second, add a video to your home page that clearly conveys the benefits of working with you.
Third, you may come across customers who leave the site on an instant basis, for them install pop-up email capture OR, you can utilize live chat software to interact with clients at all times.
Let's Get Acquainted With Live Chat Software
Any simple looking mobile application or program that enables a business to successfully chat with online visitors of course, via a pop-up chat box. I am pretty sure that you must have already used live chat software while browsing online. And most of the cell phone providers and large retailers have been utilizing live chat for years. Now when someone visits your real estate website, you can use live chat to answer their questions promptly. Now have you wondered why a consumer leaves the website and reach out to explore your competitors? It's simply because they 'haven't found the information they need. By offering effective live chat solutions you are not just providing facts and information but a great reason to stay. More and more consumers are seen using chatbots and live chat options as a way to feel out a new service provider. However, I have come across many real estate agents, yet, shy away from implementing chatbots, which is a huge mistake!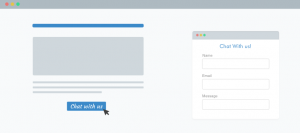 At the same time, the majority of homebuyers are now seen liking the accustomed way to communicating via chat. Right from text messages to Facebook messengers, Instagram direct messages, this is the way most of us speak with one another for better or for worse. So, 'it's high time we should embrace it.
Benefits of a Quick Response Time
A quick response time is key to attracting potential buyers to your business. But if we dig a bit deeper, then you may find benefits more plentiful. According to popular resource, suggests responding to all inquiries within 5 minutes. After 5 minutes, your chances of securing a new client drop significantly. Nearly 78% of prospective homebuyers stick with the agent who answers them first. If you miss that 5-minute window, you need to invest a significant amount of time in following up. It could take 6-8 separate attempts to make contact with the buyer. Beyond this, you 'don't have a shot.
Here's how live chat improves the process:
#1 Answer common and not-so-common questions instantly
#2 make contractual conditions
#3 Schedule visits for properties your customer is interested in
#4 Improve customer experience with chat tools and analytics
What to do when tools are already in place
As soon as you have incorporated new communication tools into your digital strategy. 'It's time to offer your Live Chat Support a personal touch:
  

Personalize automation

– If you are setting up automated responses, 'it's time to do your best to make them feel real. Add emoji's or relatable language, so your customers still feel a connection.

Clarify expectations-

'It's crucial to answer inquiries quickly, but make sure you understand the 'customer's expectations before you do so.

 

Beappreciative

– politeness goes a long way; make sure your customer feels appreciated from the start of your interaction by thanking them, using pleasantries like "please," and being respectful of their time

Friendliness-

ask for your 'customer's name so you can add a touch of familiarity to the conversation

Clarity-

proofread your messages so you can avoid any confusion in your responses.

Takeaction

– Never end the conversation without understanding the next steps, whether 'that's setting up a meeting at your agency or meeting at a property.
 5 Most Popular Live Chat Options for Real Estate Agents & Brokerages
#1 INTERCOM

This tool offers a wide range of packages that include services outside of live chat such as full support, sales, and marketing. INTERCOM mainly works with small and medium-sized businesses and is considered as an excellent fit for any average real estate agent.
Among other features, this tool has ability to auto-respond to website visitors. And you know what it is extremely hard to decide when a "real" human response is required and when not. Of course, having the bulk of your inquiries handled by strategic auto-responses can save you time and keep your notifications to a minimum. The tool features Slack integration, which allows you and your team to respond to visitors directly from the app.
#2) DRIFT (POWERED BY SLACK) 
Another interesting Live Chat software option is to set up things well. If your knowledge base is focused more on real estate and less on tech, this could be the best solution for you. Much like their parent company Slack, Drift is fast, efficient, and has a beautiful UX. Right from sending outbound emails to your clients, booking meetings for you, and recording all live of your conversations, the tool is way beyond appeal.
Being one of the most sophisticated and beautiful options around, one might require paying for it. Based on your need, the cost for a real estate agent can be up to $500 for the "Pro Version."
#3) FACEBOOK MESSENGER
Yes, other than being a popular social networking platform, 'Facebook's messenger app is considered as one of the most widely used live chat options around in the world. Several real estate agents might be seen using Facebook Messenger for Business. Right from a simple "Message US" button being embedded via JavaScript or HTML to a full chat box on your site, it can be implemented in several ways.
All you have to do is use 'Facebook's chat widget is a Facebook business page. The best part is that this one the most cost-effective live chat option and the bad news is that it has the least amount of features.
#4) LIVE PERSON  
Security breaches are happening everywhere; making it a significant concern. The Live chat application tool charge business owners for each live chat that occurs through the website. If 'you're expecting a low volume of conversations, this can be pretty beneficial. Otherwise, you may find it difficult to plan your budget if your chat volume varies drastically. The services and support features are tailored for larger enterprises, however, so this may be a better option for a brokerage rather than a solo agent.
#5) LIVEHELPNOW
If you are looking for a live chat solution tailored for small businesses? If so, Live Help Now acts as a perfect for the majority of real estate agents. Here you will offer your end users to customize the exact type of services they crave for. One of my favorite features include is with LiveHelpNow's analytics; one can learn more about their visitors. You can also build a FAQ section with multiple call management options to choose from.
 Use Live Chat to Stay Ahead Of the Game in Real Estate
Do you wish to leave your visitors to wander around your site before going elsewhere to find an answer to their question? I guess not! So instead, why 'don't you try and capture clients when they are ready to engage by enabling live chat agents services on your website. After all, 'it's one of the easiest ways to increase site conversion, and these numbers back that up. It gives you the ability to meet their expectations without being a tech expert.
So, that's all for now! I would end the post by saying your customers have changed, has your real estate agency?