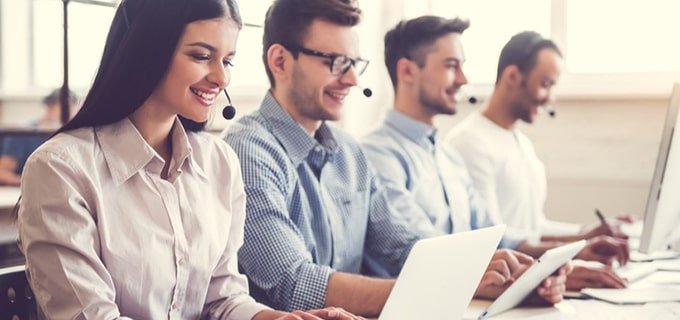 How Live Chat Service Boosts Law Firms Leads Generation
What is the Live Chat Feature?
Live chat or live support can simply be defined as a web-based service that is made to assist businesses in reaching out and entertaining their clients and potential customers who visit their website. This feature is mostly used as a customer care tool. The recent times have seen many different types of businesses trying to increase their client base through this feature. Live support has managed to gain much success ever since its inception and introduction in the market.  It has been adopted for Law Firms Leads. 
This live support facility is highly customizable. It can be turned into a variety of ways. While the exact features of a good live chat service vary from case to case, there are few things that every good live support service should offer. Some features of a good live chat server for law firms:
Making the first line of contact with people who visit your website. The chat agent notices a person hovering over one page or icon and then they offer to resolve any queries or doubts. 

It is used for booking an appointment. This feature has been increasingly used by travel companies for easy booking. Online services that offer doctor's or dentist's session are also using live chat for first connection with the client or for finishing the first step of registering with the organization. 

It helps in answering basic queries and questions. It guides people about simple troubleshooting such as it helps them finish a payment. 

It helps in collecting important documents from the customers and build the company database. 

It informs the clients of the current status of their purchase or case. 

A good live chat feature is highly customizable. It seamlessly integrates with the design of the company and does not look like an outside product. 

The whole idea of a live chat feature is that the help will be provided very promptly. So this goes without saying that a good live chat feature will be prompt and it will personalize every response it has. The waiting time for response in an efficient live chat should not be more than 2 minutes. 

It helps in building a solid client base, retaining leads, and initiating a connection with the viewers. 

A good live chat feature will be available 24/7 so that no leads are missed because of unavailability of live chat agents or company representatives. 

Every well reputed and established live chat service provider will offer a period of the free trial so that a company can figure out if their needs align with the services and offers of the service providers. 

Live chat feature is not just about attending to people's queries. It is also about building a client base from the information that you collected from the interactions and the whole process of connecting with a potential customer. 

Good live chat service will have agents that are familiar with the nuances of a company's guidelines and policy and not just the basic F&Q stuff that is common knowledge. 
Why Live Chats are important and better than traditional customer support options 
There are many benefits of Live Chat Services that give it an edge over other customer support services. All around the internet, there is a persistent problem of cart abandonment or incomplete appointment or consultation session booking in which the customer does everything except confirm the booking or make a payment. A great achievement of the live chat feature is that it has deeply reduced the cases of cart abandonment. People were often not able to finish purchases because they could face problems during online transactions. These problems and doubts would be very easily resolved in a few texts via live chats that would lead to finished payment and increased booking or other sale numbers.
Live chat feature is also cheaper than most customer support services like maintaining a telephonic helpline. The cost of maintaining toll-free numbers was proving to be a lot. Live chats are very cost efficient. One chat agent can manage multiple chats at a time while a customer support representative who is on the phone will only be able to manage one call at a time. It is also easier to direct people to links or different pages via chat than through oral dictation of emails. All these features make live support much more efficient than other customer support system.
Live chats also have additional benefits of creating a lot of data on the company's performance, client demographics, and areas that need improvement. All of the data is collated on a dashboard that can be accessed by the authorized figures of the company. This data gives precious insights about the common nature of queries that are frequently asked, which area of the website or the interface is causing most doubts, what kind of people are seeking assistance, and what are the peak hours during which the most number of queries are asked. All this information can be carefully analyzed to make new policies and reforms for the betterment of the brand.
Now with the option of outsourcing this service to the lead generation companies, the burden of training agents with company guidelines and rules falls on the outsourced agency only. One just has to pay the subscription fee. The subscribers can keep a check on the ongoing interactions to see if their brand is being represented well by going to the chat transcriptions and keeping an eye on chat agent's productivity.  
Another thing is that the world has become fluid when it comes to people accessing services which mean people are going their world beyond the binary of 9 am to 5 pm working hours. Besides, with the internet many people seek services online from overseas where the time is different. Hence, live chats make sure that no matter what time of day it is the customer support in your company will be ready around the clock. 
 Researches done by marketing and customer relation firms have found out many things in favour of live chats and their ultimate benefits. These surveys and researchers have found out that live chat increases customer retention and increases business in all kinds of businesses ranging from insurance providers to beauty product sellers. This explains why law firms have employed Attorney Services Customer Support and Legal Services Leads.
 It has been seen that 52% of people are more likely to return to a company that has live chat support services. 73% of customers say that the most comfortable and efficient way of communication with an enterprise or a business house will be via live chats. These figures show that live chat is a much loved method of customer care.
 At the same time, 47% of customers replied that they lacked a positive live chat experience in the last 30 days. This shows that even though more and more brands are building live support to boost leads the kind of service their agents are providing is not impactful. Therefore, it will be profitable, in terms of earning a reputation for great redressal mechanisms and assistance, to have high well trained and prompt live chat agents. 
Additionally close to 38% of customers said that they booked an appointment or made a purchase simply because they felt reassured and convinced them for it. More than a majority of people, a big 77% of customers also revealed that they will not buy anything or book an appointment if there is an absence or live chat service.
How to install live chat software 
A major part of live chat's appeal and adoption by companies that it is incredibly easy to operate and run. One just has to sign up for the service and within 24 hours the service will start. There is no burden of changing the interface or design of the website. The company does not need to hire coders or web site builders; the feature is simply plugged in a way that does not disrupt the existing website. The live chat window and things associated with it get seamlessly integrated with the existing aesthetics of the brand and look like the same company is dealing with everything.
– The usual process of enabling this live chat feature is very simple and it goes like this:
– Step 1: Sign up for the service on the website of the live chat service providers.
– Step 2: Step two usually consists of copying and pasting the live chat code on one's website. Once you sign up for the service, you will get a code that you have to paste at the end tag of your website. This is the only a piece of technical work that one has to do
–  Step 3: Next you will be asked to fill a simple F&Q form that enables the live chat agents to prepare for the questions related to your company. Later on, you will also have the feature of including more in-depth information about the guidelines and policies of your brand.
– Step 4: The outsourcing company will train its agents based on this information and will begin their services. Once the live chat feature starts operating, you will also simultaneously start getting live details about the ongoing interactions on your email and phone. You can access the chats that are going between the agent and your customer or potential client in transcripts that you can access. 
– Whether you are looking for Live Chat for Attorneys or Live Chat for Law Firms, you should take a trial period before signing up for the services. The great thing about the few age installation of live support is that it is as easy to remove as easy it is to set up. One does not have to commit to the contract long term; the subscription can be brought every month too. 
Why Law Firms Need Live Chats
Live Chat for Law Firms might seem like a new phenomenon but those who have been keeping a tab on recent developments in the field of customer support services will tell you that live chats have made their way into law firms and legal consultancy services already. Researchers have shown that legal companies that have live chat are worth many times more than the companies that do not have this feature.
Even though there are obvious objections from several law firms about the privacy concerns of the clients and the ability of agents dealing with complex legal queries, live support has proved to be useful in terms of booking basic appointments, seeking queries about the schedule of attorneys, asking for the available facilities, etc. Live chats have also removed the intimidation that one would feel towards law queries because asking queries on chats feels safer than calling or visiting a law firm.
Law firms are busy places with many people stopping by and asking basic questions. Many of the people who have doubts or queries turn out to be clients. Law firms are very busy places that face numerous queries on hourly basis. Many of these queries are very basic in nature and fall within the ambit of frequently asked questions and answers. This makes it feasible for law firms to employ live chat agents to answer these inquiries and doubts.  In a consumer-centric world, there is nothing more important than having a reputation for customer service. A good experience will fetch you word of mouth promotions that will be far more credible than any other advertisement.
The Best Live Chat Feature Apps for Law Firms
There are many live chat agencies on the internet today that one can choose from but one must pick the agency that caters to the specific needs to a law firm. So here are a few top Live Chat for Law Firms that can boost the lead generation for your firm.
Legal Chat 24/7
This live chat software has been in the market for a long while and has earned the reputation of being reliable chat software. It has one of the highest ratings in the market. The chat agents on this app remain to live all 24 hours and do not miss any lead. All potential clients are forwarded to the company through email, messages, and phone. 
The best thing is one only has to pay per head. There is an option of free trial available for 14 days. What makes Legal Chat 24/7 the best chat software for law firms is that it is made specifically for law firms and independent lawyers. Its chat agents are familiar and aware of legal terms and jargon. It is available in Spanish and English both.
Apex Chat 
Apex chat is one of the leading live chat service software that is used by many big firms. This software can be customized for an array of legal fields such as immigration, family bankrupt, criminal defence, finances, etc. It is used by over 200 law firms and over 6,500 businesses. It was established in 2008 and is available in English, Spanish, and many other languages. 
Apex Chat has an admirable home service and pays per lead system of the subscription price. One disadvantage of Apex Chat is that it does not have the screen sharing ability. Free demo service is also available that will be applicable for 14 days. Apex Chat has great ability for customization. The live chat agents who serve at Apex Chat are very well trained.
Ngage Live Chat 
Ngage Live Chat is known for its discreteness and customization that fits an array of law firms. It is currently managing 8,000 businesses worldwide and increasingly gaining preference amongst law firms. It has a unique feature of Facebook Messenger integration and has the option of live chat transfer as well. 
Ngage Live Chat is preferred because of its ability to maintain privacy which is a major concern of most people who seek legal guidance. Like most live chat companies that cater to big businesses, Ngage Live Chat also has pay per lead system of payment which can be customized according to one's need on a further query.
Client Chat Live
Client Chat Live is one of those rare services that are made by attorneys for attorneys. This means it is very specific to law firms. This software was launched in 2008, way before live chat became common and popular. Since then it has served numerous clients and has created a niche for itself in the market. It was made to catch the leads that law firms miss because their office hours are over. 
The automated and customized responses have full awareness of the legal terms and laws. It provides a free trial of 14 days and its pricing can be inquired on a quote basis. The live chat agents here are available all twenty four hours for a full year. Client Chat Live gives basic counselling and guidance to those who do not know how to proceed with law. It has been seen that there is a many fold increase amongst those firms that do not have Client Chat Live and those who have it.