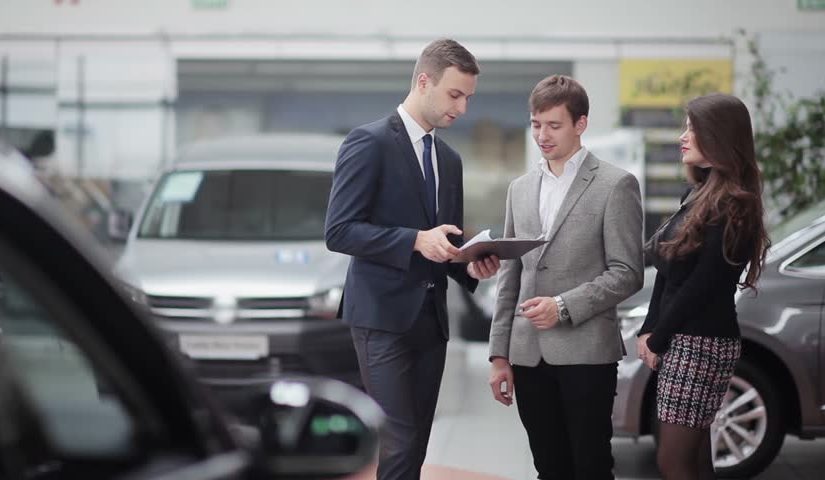 Top Tricks to Maximize Car Dealers Leads Generation
Once upon a time getting sales leads and increasing sales depended on going door to door and convincing people to buy your service or product. However, as the world changed, so did the way in which people approached Automobile Sales Leads. While door to door campaign is still used, it is not the primary way via which a salesperson or marketing executive works. With the advent of digitalization, the area of the lead generation moved to online spheres. Now people focus more on the way websites work with catchy headings and SEOs. 
Even in terms of approaching customers, people moved to emails as a way of reaching out to more people. One can say that the internet is a free territory everyone with a WiFi connection or net pack can use the net. It has democratized the way people, not just access information, but also makes use of it.  Over time we have seen how companies are creating more leads through the web over in-person interactions. Now days, people no longer have to depend on industry connections to reach high paying customers. With good content, combined with SEO power, their reach will increase manifold. 
Even the data generated to know statistics and figures about one's sale leads can be gathered online. Earlier, one had to conduct surveys and give out questionnaires to gather information such as demographics and purchasing power of their customers. These survey methods took too much time, manpower, and resources. Even after investing so much in work, the result of these surveys was not completely reliable. Many potential leads would skip the data collection process and hence the company would underestimate its client base that would result in wrong analysis. 
Here are a few ways through which you can maximize the lead generation of your automobile business: 
Create and publish useful content online: Everyone these days is creating a website and writing articles that are laden with SEO keywords. These articles are mostly fluff pieces that have nothing original to add.  Armed with click-bait feature images or catchy headings, these articles do get several clicks by people. However, after nothing substantial comes out of these pieces, people begin to mistrust these links.
After all, insincere content is recognized sooner or later by people. Therefore, as a long term strategy, if you want your website or blog to grow then quality content is the only way to go. SEOs and the format of the text that is supported with good design and visuals will only gain credibility when they are supported by the meaningful text. 
Other than writing good quality articles, there are other things that one should keep in mind as they set out to maintain a website or write a blog.  Some of these points are:
Make sure your writers are equipped with SEO practices and know how it works.
The writers should have good grammar and sentence formation skills, alongside sufficient knowledge about prepositions and spellings.
Create a schedule of content creation and stick to it. This will help you form and execute a vision about publishing content.
Recapture lost car sales leads: A major part of managing increased sales is not just about getting new sales but also about retaining the old ones. A good automobile company will always maintain contact with their past customers. One of the best ways to have a fixed source of leads is through repeated business. If your deal is profitable and service impressive then your past customers will come back to you when they want to make another same purchase.
Some of the things that a salesperson can do to maintain their contact with past or lost customers is:
Make sure you have a clear idea about which client to approach based on quantitative demographics such as family size, purchase timeline, etc. 

Contact them in a personalized manner that makes them feel important. Send them emails that are addressed by name, wish them on their birthday, and offer them discounts on their anniversary. Small steps like these go a long way in earning a loyal client. 
Maintain a good website: These days' people often judge a business by its website. A website is nothing short of a showroom or a shop. A good website inspires trust in people and makes the business look reliable and reputed. Some things that one should keep in mind while maintaining their website are: 
Enrich your articles and blogs with SEO keywords and equip them to garner traction on search engines.  

Prefer visual mediums such as graphics and videos. People's attention is focused more on visually pleasing content rather than text-heavy material. 

Use video content as it gets the most traction.

Maintain and update email lists and send regular emails informing your potential clients about the latest deals that your company is offering. 

Have an easy to understand website that can be used by everyone. A complex website distracts people and they might exit your webpage before exploring all the options that you have. An easy interface and simple design puts the attention of the visitor on the product and makes it easy for them to make a purchase. 

Have all important details on your website such as contact number, important email ids, and address. In case a customer wants to contact your store then they can do it easily, instead of searching for your contacts otherwise. 
Incentivize referrals: One of the best ways via which your automobile's company can grow is through referrals. You can build a very reliable client base if your company is referred to by others. Often big brands incentivize referrals to promote themselves because they believe word of mouth is the best public relations activity. It is also more direct and personal, which is why its impact is longer and more effective. To motivate your current clients into actively pursuing referrals, you should give them special discounts, gifts such as car cover, free car washing, etc. You can also make contests out of it, for example, the client who brings the highest number of referrals gets free servicing for six months. 
Another factor is simply good service. Satisfied customers recommend brands and services without any motivation. According to the studies, a satisfied customer makes recommendations to five to six people. At the same time, an unsatisfied customer can warn up to 13 people against your brand. So you must ensure that whosoever conducts business with you leaves happy and satisfied, so much so that they feel compelled to recommend your business to their family and friends. 
Make Use of Social Media: Social Media is said to one of the most effective and powerful promotional tools of this generation. You can post targeted advertisement on various social media platforms and get a large audience. Even if your online page or profile lacks following you can still gain an audience by boosting your posts for a small sum. 
People these days are going on social media to look for recommendations and reviews before buying every small and big thing. Buying an automobile remains to be a very important decision in people's life. They do their research before making any purchase. Reviews and demonstrations about cars and its sellers are some of the defining factors that influence a buyer's decision. If your brand has good ratings and reviews on social media and other websites then this can help your business. You can ask your past buyers to write about their experience so that you can publish them on your website or social media pages. Good feedbacks about your brand will give you credibility.
You can also post details about your latest products on your website so that your clients and potential customers can know what you have to offer. More and more people are now shopping online. Online shopping is not just limited to electronics and products like cosmetics; people are now looking for big purchases such as cars online. You should make the best out of this and start building your identity online. This is one of the best ways to mark your presence on digital spaces. 
Offer good incentives and discounts: To retain your customers and making them realize that by continuing business with you they are making a profitable choice, you have to offer lucrative deals and discounts throughout the calendar. Your customers must feel like they are being cared for. Your company should offer discounts if the customers make purchases over a certain limit to incentivize shopping with you.
You can also offer great deals on special occasions like Christmas or the start of spring, this will associate your brand with pleasant things and people will look forward to your discounts.  You can also enlist provisions such as gold, silver, and bronze membership that offers added perks to people who subscribe to different membership packages. This will not only bind your clients with your brand but will also emerge as a way to create Leads for Automobile Sales. 
Make use of Link Building: Link Building is also popularly known as guest posting. This practice has been adopted by big businesses for Lead Generation for Automobiles. What link building means is it includes making contact with businesses, that are not immediate competitors but still somehow related to your cause, and asking them to exchange links and leads that can be beneficial for your business.
Link Building runs mostly on a quid-pro-quo basis and is mutually beneficial for all parties. There are many ways to exchange links but the most common method is when one company publishes a post on its websites which is connected with your link, the other party does the same for its deal partner. This is how link building is done. This exercise is mostly performed by enterprises that have specialization in SEO generation, advertisement, and marketing. 
 Work with Google's Paid Advertisements: Today the world's 1.17 billion people use Google as their preferred search engine.  It is the world's most popular search engines that can greatly help you reach a large population and create several Sales Leads Related to Automobiles. Many people think that SEOs are the only way through which we can make use of Google to get success. However, the paid advertisement on Google is considered one of the best ways to make an impact via advertising. 
Google's reach is uncontested and most efficient, as this search engine allows you have very pointed targeting. Once you have a clear demographic in your mind then you can advertise directly to them. This way you will not be wasting time or energy on an audience that is not interested in your product and falls out of your client base. 
Additionally, Google allows you to get statistics and data on how your ads are doing. You can study where your advertisement is thriving and where it is lacking. These insights give you great feedback that can help you create better ads and promotional strategies for your next campaign. This will also improve your lead generation potential and prove out to be beneficial.
Try Reaching Clients via Phone: One might think that old methods like a door to door service and calling people is no longer helpful and only results in abruptly cut calls, but these methods can still yield unexpectedly good results in the area of Sale Lead Generation for Automobiles. 
Some tips for effective and efficient cold calls are as follows: 
Always be aware of your company's best deals and have all important details about discounts, perks, membership packages, and offers on your tips. It should look like you are well versed and aware of the service and product that you are selling. An unprepared salesperson sets a bad impression of the company. 

Think from the perspective of your client and not as a salesperson. Once you know what your client needs, you will be able to grab their attention better by offering them deals that they cannot resist. 

A brand can analyze the performance of their sales agents through recorded calls and learn from the methods of well-performing agents. They can use the recorded calls as a means of teaching their other staff.  One can make use of tools like AutoRaptor to maintain records. 

This job needs immense patience and encouragement. One should see all failed calls as a trial run and keep trying. 

The person who is making the sales call should have a pleasant voice. They should make a sincere greeting because it arrests the attention of the potential client. 

Offer to call back later if the potential client says that they are busy at the moment. 

Do not force a client after they make it clear that they are not interested. 

Keep a record of numbers where you have made calls and do not repeat calls on the same number too frequently. 
Have prompt and reliable customer support: A key factor that is acting as a differentiator between various businesses is the factor of customer care support. This factor is important in all fields to be it Lead Generation for Automobile Sales or a software making company. Good customer care maximizes leads. According to many studies, people will only continue their partnership with a brand if the brand exercises helpful grievance redressal mechanism that is useful and prompt.
If a business does not have a helpline or other ways of reaching the company representative then that business is not seen as reliable by many. This stands especially true for something like automobiles which requires major investment by the client. Clients will only prefer brands and companies that have clear, assessable, and approachable customer support measures. Reliable customer support makes a consumer feel confident about spending money on a brand and this faith then results in many organic leads. 
Score all leads by Live Chat Feature: Live Chat is a web-based service that is becoming very popular. It is a customer service measure that offers help to clients and other possible consumers via a simple chat feature that they can find on the webpage of the brand they are seeking to do business with. Live chat feature is credited with generating a large number of leads and even creating many of them by converting visitors into buyers and spenders. It has proven to be very cost-effective and highly efficient.
Maintaining a 24-hour helpline and getting a toll-free number is often proven to be expensive for several companies. Grievance redressal via emails is seen as too time-consuming. Live Chats are becoming the preferred way through which people like to converse with a company representative as it aligns with the lifestyle of the millennial generation and today's youth that prefers texting over telephonic conversations. Since live chat can be maintained around the clock, it taps on all potential leads that are otherwise missed because the company's representative is unable to come in touch with the lead. Live chats have significantly led to fewer cases of cart abandonment, increased engagement, and led to maximization of leads. There are many lead generation companies out there which will be willing to manage the live chat feature for various brands including the ones related to automobiles.