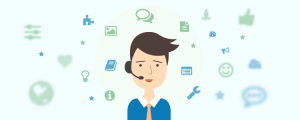 Ways to Gather Customer Feedback Through Live Chat Application!
Collecting customer feedback right now might come across as a no-brainer; however, all the companies do this task to a greater or lesser extent. The majority of the businesses spend thousands on setting up several customer feedback channels, namely, emails, surveys, live chat application, rates, and reviews.
Is that worth it? Yes, it absolutely is, if you are aware of how to act on the customer feedback that you receive.
The customer feedback can be genuinely an eye-opener. The feedback at times will thoroughly alter the way in which you think about a specific product or feature.
In fact, we had a moment of realization ourselves of this sort in the recent present when we were updating some of our features for our users.
Carry on in order to get to know how all of it went down, how we collected and then employed the use of our online customer service feedback and how it fully altered the light in which we see our products.
Ways of collecting customer feedback
Primarily, there are a lot of avenues from where you can select gathering customer feedback. You can simply go for the direct approach and just ask the customers or observe how they use your products and services.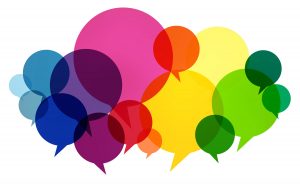 The popular methods of collecting customer feedback are:
  User testing: A not so direct way of collecting customer feedback is examining the manner in which your customers employ the use of your products and services. For instance, the software business enterprise might want to observe how their clients react to the particular features after they have been released or how many clients accessed them or how many did not want them.
   Customer surveys: The short forms are the best things for gathering customer feedback; you can place them on your website, via live chat application or email. They comprise of a mix of open questions and the predefined answers.
   Approaching your customers through email, phone or chat: You can opt for directly asking your customers for their valuable feedback through live chat application, email, and phone. This can be either a follow up after the online customer service session or just an independent effort at asking the users for their opinions regarding your brand. This option will open up the possibility of customization and personalization but will also require a lot of dedication and professionalism.
Gathering valuable customer feedback through pre-chat surveys
In our situation, we made the decision to enhance one of our brand's plan features and that is the single sign-on login. We did have a simple version of the feature in the right place, and we wanted to build upon that and create SEO integration. In addition to all of that, we just wanted to find out what our users think.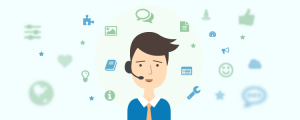 So, we came up with a very basic pre-chat survey to check what they think and also we placed the time to fill out the survey at such a level that the users do not think that they obligated to waste even a single second of their precious time.
Creating the survey, any survey is one of the most popular mediums of collecting customer feedback and that should not come across as a surprise that it needs a bit more effort. It can provide some very good insight into the viewpoints of the customers regarding the products and services.
If you are employing the use of the live chat application, then you can provide a quick survey at the end of every live chat session as well. You can simply ask your customers to rate their satisfaction level and leave you a comment if they want.
The outcomes of the surveys will result in pointing out the issues or the options that you would have never thought of exploring beforehand.
Gathering customer feedback indirectly via monitoring
Once, we commenced our plan of providing SSO, we were of the opinion that it would be smooth sail from there on and to ensure that, that was the case, we consulted our monitoring systems.
The task of monitoring the activities of the users on your website is the actually the most honest form of getting feedback. Through such actions, you will be able to know when and how someone uses your site and everything will go on record.
There are numerous services that permit you to do. Take the user tracking feature of the live chat applications itself. As soon as the customers will land on your website, the customer care service agents will be able to track their every move and also how they are navigating your website.
If your user spends more than sufficient time on a single page then there are pretty good chances that there is a pain point that you must solve.
In our situation, we measured the number of companies that used our new SSO feature and to our surprise, there was hardly anyone employing its use.
So, instead of dwelling on that disappointment, we made the decision to ask the customers directly and we also followed them up with an email.
In conclusion
Your customers are not as complicated as you make them out to be, they are as human as you and want to feel important and the gesture from your side of simply getting the feedback from the customers will make them feel valued.
So, what is the key take away from this? Ensure that your attempts at collecting customer feedback do not come across as automatic. Make it personal because by doing so you will be able to kill two birds with a single stone. First, you will be able to gather the much-needed piece of information from your customers and secondly, end up creating a long-lasting relationship with them.
If you want to make the best out of your live chat application then gathering customer feedback will help you climb the ladder of success that you have been longing for.