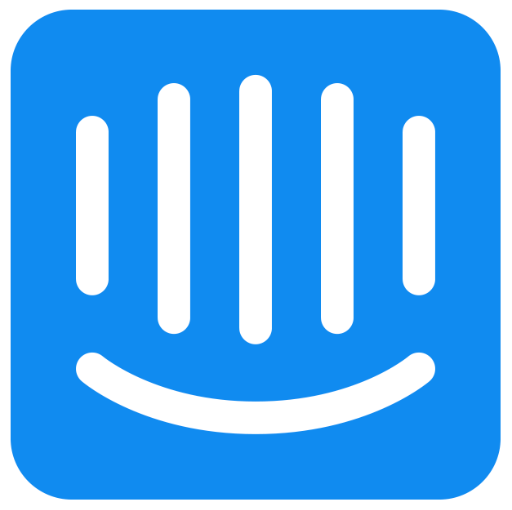 Intercom Review 2019: Pros-Cons, Analysis, Alternatives & More!
Intercom is the sales, support, and marketing solution platform that engages, supports and acquires clients through its targeted emails, bot-based algorithm, integrated help desk, and in-app as well as push messages. It is a decent, if potentially high-budget, option for those companies which are looking to obtain, support and onboard customers via messaging. According to a recent study conducted last year, it has been reported that customer patience is good for only 10 minutes and that is why they should be offered with a fast and effective chat support system. Go through our Intercom Review 2019 so that you can get to know why it is considered as the best designed live chat app available. It caters to the sales teams across all the industries by assisting them to send automated chosen messages round the clock with the live chatting leads for eventually converting them into customers.
The application is easy-to-use as well as set up. It offers many other characteristics that involve client context-keeping, group conversations, chat volume management, and scheduling as well as meeting etc. With the help of this platform, a business can easily grow faster through good customer relationships. Even the most well-known companies throughout the world use Intercom for driving growth through customized client communications, bots, and chat.
User Experience
The chat widget of Intercom provides the users with the first-rate live chat user experience on both desktop and mobile browsers. Regarding the same, it is highly recommended to check out the Intercom Review and gain more information about its introduction of numerous live chat alterations. One of these innovations is eliminating the requirement for unfriendly forms of pre-chat by embedding the tiny structure of email capture in the chat itself. Chat interface for agents or internal users is nicely laid-out, along with useful contextual information about customers and visitors. Never forget that 82% of clients put huge relevance on an immediate response in terms of marketing inquiry or making the sales.
Pricing
As demand for the live chat enhanced by over 80% according to various reports in 2018, the relevance of finding an instant and efficient customer support solution gained huge momentum.
Intercom is built around 3 "jobs to be performed" –
Get customers
Attract customers
Support customers
At the sign-up stage, you need to opt for 1 job (or all) as the "base plan". Each of the jobs has a sub-division as Essential, Pro, as well as Premium tiers. But, once you are done with the sign-up, it is crystal clear that base plans are only the Intercom products' different bundles.
For enabling live chat for support, the Inbox product is required, which begins at $38 on a monthly basis for a single seat. The starting price of additional seats starts from $19 in Pro Tier. In case you wish to use the live chat of Intercom for obtaining the customers, you will be required to sign up for Messages product.
Pricing depends upon the number of users and leads that collected messages, started the conversations, or logged in during the last 90 days. Therefore, price structure is viable as well as potentially unpredictable as per your business's nature. There is a reason why Intercom is considered as the Best Chat Software as it offers the clients amazing features for making customer support really easy.
Pros and Cons of Intercom
The client communication platform of Intercom comes with the suite of many integrated products for every team including marketing, sales, support, and product. However, in addition to offering a lot of advantages, it has some demerits as well.
Moreover, live chat has played an important role in E-commerce businesses' growth in the year 2019.
Pros –
The incredible support system, continuous improvements, hassle-free communication with the users as well as tracking over time, impressive customer base segmentation, better integrations for the software teams.
This is the great tool for automating messages to the users during a problem, downtime or just for informing them of the new feature. Personalized messages, conditions can make quick work of the message automation. It is easy to track the user info.
It is indeed the Best Ticketing Software that can be used in a super easy manner and consumer support is quite friendly as well as guides you at every step of the way for solving an issue even in case no developed solution is there. The "note" functionality is particularly liked.
Intercom is especially vital for a person who is working as the client success manager. He can integrate it into his app as well as on the web and it brings him closer to end user as well as his needs. This tool helps in understanding consumer service quality and efficiency with connectivity and metrics.
It is really amazing to have the ability to do a lot of things within a single application, chat with the customers, link the help articles to clients, write the help articles, and send the messages to large groups of people etc. Not only one can easily find the previous conversations, but can also create reports for monitoring the progress of an organization.
Intercom has basically made the support workflow a lot less confusing and simple for all the companies out there than any other software tool. The integration with plenty of tools ensures the fact that if there is anything that Intercom cannot do, then there is a way to perform the same with the help of integration.
Cons –
After a complete Intercom Analysis, the conclusion is that it is difficult to understand the differentiation between the product lines.
In case of chat has over 300-400 lines then the time taken for loading on the mobile app gets increased.
There is no support for the right-to-left writing directions and replying to the specific message.
Pricing is a little aggressive. The price structure is as per seat. Before the price revision in 2019, it was a bit better.
Features –
1. Remove Branding – Intercom branded link can only be eliminated from a chat window in case you upgrade to Messages Premium or Inbox Premium.
2. Style Chat Widget – Upload your logo, set wallpaper, and modify action colors and background (links, buttons etc.). Intercom branded link can be removed in case you buy a Pro plan.
3. Routing – Creation of complex assignment rules can take place based on a segment, attribute, or tag about the company, user, or lead with information about the message itself. Avail its benefits with Inbox Pro Plan.
4. Block Users – Visitors can easily be unblocked and blocked.
5. Saved Replies – The creation of saved replies can take place from the chat message or scratch. They are accessible through the use of # shortcut or an icon. Custom variables permit you to automatically personalize the saved reply.
6. Trigger Chats – The class-leading contextual automated messages of Intercom can help a person in capturing target messages and leads to promising prospects. The availability of this feature is only on the purchase of Messages Plan.
Top 6 Intercom Alternates –
1. FreshChat
Its development has taken place for the sales team so that dynamic customer engagement and mobile messaging solution can be provided. A trait that it shares with Intercom is that both of these are designed for the sales teams. Moreover, FreshChat specializes in conducting customer interactions on a personal level through chat.
Why select Intercom over FreshChat?
Stripe Integration – This allows you to send customized pricing offers at the time of chatting.
Messenger Visibility – User has the complete control of when to whom, and where the messenger is shown.
Lead Routing – Use round-robin i.e., RR algorithm as per the account owner and location or auto-assign the leads to the right agent.
2. LiveAgent
In terms of helpdesk solution, this comes under one of the topmost choices as it combines email, social media support, and live chat on a single platform. LiveAgent's top features are chat history, real-time typing view, dynamic chat invitations, and many more. It also provides you with the drag-and-drop ability for the files in chat and customer feedback.
Why select Intercom over LiveAgent?
Meeting Scheduling – Automatically schedule the meeting with the sales team 24×7.
Messenger bot – It uses the bot known as operator automatically in the qualifying leads before routing to the agents.
A/B testing – Optimize and measure your solution's performance through the A/B testing.
3. Drift
It is the interaction-based live chat messaging solution built for marketing and sales teams. It streamlines your way of identifying prequalified leads, scheduling the sales call, and providing the right response. Just like Intercom, the chatbots of Drift automatically qualify the leads on your site round the clock.
Why select Intercom over Drift?
Clearbit Integration – The direct integration which enables you for pulling up information about the company size and location of a visitor, among many others, to increase visitor targeting.
A/B Testing – Leverage the targeted messages' performance by testing the variants.
Operator – The bot of Intercom that qualifies the leads and automatically routes them to the most suitable agent.
4. Stride
Please note that it is designed for video meeting and group messaging for teams. As currently, it does not offer the room of live chat for the guest access, you have to register first for adding consumers to your live chat. Along with offering powerful messaging solutions, Stride also provides with a special solution for the variety.
Why select Intercom over Stride?
 

Chatbots –

It qualifies the leads automatically before routing the same to the user's sales team in order to schedule a meeting. 

 

Visitor targeting –

Use a visitor's browsing behavior or referral URL for targeting your messages. 

 

Live Chat for Sales –

It allows you to capture the leads, automatically qualify them, and then move towards conversion. 
5. ProProfs Chat
ProProfs Chat enables you for using pre-defined messages and greetings or creating the custom message with its library of templates that are pre-built. By streamlining these procedures, you can instantly focus on communicating with the questions of your customer and then responding accordingly. Anticipating the message of the customer is optimized as well as the agents can easily see what the consumer is typing before they actually send that message.
Why select Intercom over ProProfs Chat?
 

Targeted messaging –

Those who have gone through the

Intercom Review

know that it has an edge over its competitor when it comes to targeted messaging. You can respond with the targeted message as per the browsing behavior of a visitor, information like company size as well as location, and referral URL. 

 

Automated lead qualification –

Qualifying the leads is accomplished automatically by the chatbot of Intercom. 

 

Customized pricing offers –

Convert the leads by sending them the personalized cost offer while utilizing integration along with the Stripe app. 
6. Olark –
This live chat software enables you for transforming your consumer service to a chance for enhancing the growth of your business. Its 3 main approaches are – providing support, acquiring leads, and increasing sales. For maximizing your processes, Olark permits you to connect as well as send the data with the third party apps like CRM, analytics, and E-commerce etc.
Why select Intercom over Olark?
 

Chatbot –

Qualifying the leads is done automatically by the bot "Operator" of Intercom. 

 

Customized messages –

By adding the leads to the drip campaigns, one can streamline sending customized messages.

 

Stripe app integration –

During the chat session, the user can send the customized price offerings for empowering conversion accordingly. 
As mentioned above, some of the most vital live chat characteristics of Intercom include A/B testing, visitor targeting, routing and qualification, meeting scheduling, and lead routing. Besides, it also has the library of APIs and integrations for fitting the system with your current workflows. In a nutshell, Intercom is packaged with strong features but that does not mean that it can fit all your business needs and that is why it is important to keep the needs of your business in mind while employing this chat support system.