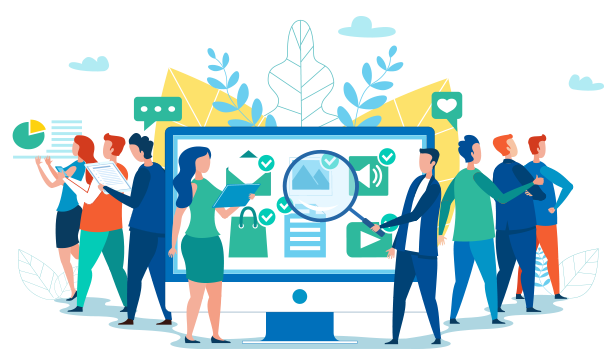 Your Complete Guide on Customer Support Management
In today's world brands and companies have realized the importance of wooing and retaining customers. Customer support was once treated as a secondary department but today Support Management has become a field in itself. Having a great customer support service has become a goal of every firm. No matter how big celebrity endorsements you have, if your customer support is not up to the mark then your profits and reputation will eventually dwindle.
In recent years there have been many studies that cite how customer care is a factor that people value over most things. With time the way we customer support is provided has also undergone dramatic changes. Hotlines are no longer the most preferred means of assistance; it has been replaced with live chat features.
Image Credits: Our Social Times
According to reputed customer experience firms like Walter, by 2020 people will value customer care service over price and product. A Gartner survey confirmed the same thing and asserted that ease of conducting business and having a feeling of being taken care of by companies decides where people want to shop from. These studies also placed value on personalized service.
The latest research by ICMI reveals that almost 50 percent of customers prefer live chat over telephonic helpline. Another study also revealed that 77 percent of people said that they will not complete a purchase if the website lacks a live chat feature. Over time live chat feature has shown a 48 percent increase in sales and a 40 percent increase in convention rate. These figures show how live chat has become the most efficient means of customer support.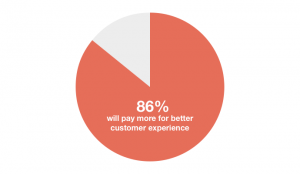 Image Credits: Groove HQ
If a company wants to stay relevant and updated on the customer care front then they must adopt the new and effective means of customer support. Customer support management is not an easy task to accomplish even though there are now many lead generation companies that offer to outsource this section of one's business. This area of business has managers and representatives. Often people get confused between the two or use these terms interchangeably. The agents or representatives are the first lines of contact between a customer and the client. They deal with the first step of problem-solving and escalate the cases that cannot be resolved by basic assistance. The managers are the ones who hire, train and supervise the agents or representatives.
Many skills are needed to manage client queries and a backlog of doubts. In addition to this, managing agents and representatives are also part of customer support management. Not everyone is equipped to deal with this kind of pressure and it requires a special set of skills to excel at client care.
Skills needed for customer support management skills.
1. Clear Communication Skills
The most important skill that a customer service or customer support manager needs to possess is a clear set of communication skills. These skills will come to use every day as one navigates their day to day work and interactions. Without clear communication skills, one can't be a good customer support manager.
2. Patience and ability to work under pressure
Often a part of working in customer relations requires patience. Many customers are simply demanding and one must have the patience to maintain diplomatic and helpful demeanor. Also, one encounters busy sessions like a holiday period or flash sales when too many people have queries and doubts. In such situations, one should be able to maintain their cool.
3. Problem-solving skills
Problem-solving skills are a must in the field of customer support. The very nature of this job is dealing with people's problems and queries. Even though there are a protocol and a set of guidelines for how one can solve some problems but often time the people who work in customer support managers are faced with new and ingenious problems. In such situations, only those people who can come up with out of the box solutions do well. A manager does not have to deal with just customer queries but also with representatives and people who are higher up in the hierarchy. All these interactions can be nerve-wracking for those who get overwhelmed with too many conversations at once, but this is an important part of working in customer support.
4. Diplomacy
One should not be overly opinionated when working in this field. There has to be pleasant neutrality when you deal with a problem. Often the problems need resolution between two parties and only a diplomatic person can help one reach a middle ground. Diplomacy is the correct mode of conduct in the service department.
5. Inspiring Motivation
Often those who work in customer assistance field feel drained as a result of their job. It can be very taxing to deal with multiple people every day. Workers who get demotivated quickly face hardships in retaining their jobs. Therefore instigating motivation becomes important in this field. Those who are in positions of power are also tasked with lifting the spirits of their colleagues and juniors in addition to assigning tasks and giving orders.
6. Inspiring Trust
Customer care support is built on trust. If a customer support manager can inspire trust then it is a great plus point in the overall work scheme. Your juniors and seniors should be able to trust you and your decision-making skills. Your juniors should be able to tell you what problems they are facing in the team without any fear. Your seniors and people who are higher up in the authority should feel free to give you honest feedback and have conversations about the expectations they have from you. Roles of responsibility are built on trust in customer support.
7. Empathy and sensitivity
Someone who is working in client service management should be empathetic to the plights of people. Being empathetic helps people be more mindful and sensitive to other people's problems. A kind customer support outlook leaves a great impression and builds an impactful customer base.
8. Long term vision
As much as it is important to solve small and short term problems, it is even more important to fix long term problems. A person will only grow in consumer service if he or she has a long term vision and long term goals. What is the idea of your brand, where do you see your company in 5 years, what is going to be the growth strategy, etc should be the goals that one should clarity about in their life.
9. Great listener
A person who wants to excel in client support should be a great listener. They should be able to remember and pick key points from a conversation and keep them in mind. Good listening capacity makes sure that the person has a proper idea of what work needs to done and how. A good listen should not have the issue of asking for instructions again or cross-checking things multiple times.
Department structure
A stable Department structure is the foremost and the first thing that is important for maintaining top-notch customer support services department. In all established firms, specialized support is managed by a group of senior leaders such as a senior director, PR head, manager, or vice-president. These people often have the say in terms of policymaking and they oversee the operations run by 7-8, customer support and public relations representatives. It is mostly the head of public relations of customer support manager who reports to the company CEO or COO. They are also responsible for acting as a link between the senior-most members and the representatives.
How to Build an Effective Customer Service Department
Determine your company's size and then decide the total size of your department.
The step in building one's customer service department is determining the size of one's department. Depending on how many customers cares queries you receive, you should determine the size of your department. Too many people may cause diffusion of responsibility, while too less can lead to additional stress on the workers. Therefore one must have the perfect and sufficiently sized team.
Every team has a specialized person who guides and trains the representatives. There is also a supervisor who overlooks the day-to-day functioning of the department and gets involved when any issue needs to get escalated.
Hire and invest in skilled people
A few remarkable people in your team can be a greater asset to the team rather than having multiple average professionals. The recruitment process is an important step and can make or break a team. The people entrusted with hiring the team members should hire the perfect fits for a job and even approach potential candidates who they think match the job description.
Many successful companies offer great packages to brilliant candidates just so they can come on the board. In the long term, this spending on a good candidate helps the company.
Make use of customer support tools
A smart customer support department knows that it is best to make use of the latest technology rather than physically doing most of the work. Many advanced chat widgets simplify many common tasks.
Some tools and software that you may use as part of client support management are:
Ticket system: This helps in keeping track of all that requests that your client makes.
Customer feedback system: This tool maintains consistent client feedback and helps you know what your client loves the best.

Image Credits: Customer Thermometer
Knowledgebase: This assists your customers in finding exactly what they are looking for.
Live chat and universal inbox: This helps you in chatting with your website visitors in real-time. Live chats have to lead to an immense rise in sales, reduction of cart abandonment, and higher customer retention.
Employee scheduling software: This helps on create a better timetable for all employees, notice their work period, and keep a track of their progress.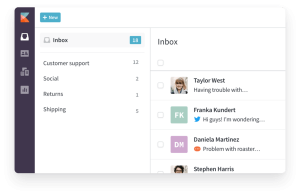 Image Credits: Kayako
Evaluate your department's performance regularly
Studies have found that keeping a track of the department's performance will lead to better accountability and productivity. By tracking the progress one's team has made keeps people on their toes. This regular checking also helps people identify where they are lacking and in what areas they can improve.
Offer easy support
If your customer support service is not easy to access then it has failed as a good customer support service. According to studies, if your customer support is not helpful then a client can inform up to 13 people against your brand. Therefore, it is of utmost importance that you offer easy and convenient assistance. Make sure that the waiting on your helpline does not extend 2 minutes and you revert to all emails within 24 hours. The most convenient way to offer customer support is said to be via live chat by most people.
Train your representatives well
Whether it is the live chat agents or the helpline responders, the customer care executives are the first people who represent your company. Therefore it is of utmost importance that your representatives are well trained and leave a good impression on the client. The representatives should be made familiar with the policies and guidelines of one's brand and they should also be familiar with the needs to be done in uncommon circumstances.
A good customer care executive can convert a lead into a paying customer and contribute to the sales. A good way to get a better response from your representatives is by incentivizing their performance. By rewarding good performance, you will be motivating the agents to give their best.
Manage staff complaints
Taking care of staff-related queries is just as important as taking care of your clients. For a healthy working atmosphere, there should not be any problems in their office. If there are any problems then there should be an official and fair channel via which all internals issues can be solved.
Handle financial discrepancies
If there is a problem with the financial aspect of your life then your work will suffer. Therefore all financial discrepancies must be dealt with accordingly. All salary, bonus, and deduction related rules should be made transparent to inspire clarity amongst members.
Set clear goals for the department
The customer service department is a long term venue that is not going anywhere; therefore anyone who works in this business should have a set of goals that they want to achieve. Having goals helps a department set their agenda and have something to look forward to. Without any long term plans a department will not progress and there won't be any clear framework about plans. People will just go from one day to another without any motive.
Some tips to manage the customer and client queries:
– First-Come, First-Served vs. Picking and Choosing
There are two main ways in which people decide which manner they want to tackle customer queries. The first method is the famous First-Come and First-Serve, as its name itself suggests it means the client r customer that first makes an inquiry can get their work done.
The Picking and choosing technique stand for picking what kinds of cases do the brand wants to pick otherwise. The first some and first serve technique helps the companies that do not have special or important cases. If the company is dealing with major issues then "Picking and Choosing" is a better option. Companies use these approaches according to different situations.
Create knowledge-based articles
Most queries that customer care executives face are related to Frequently Asked Questions and Answers. It is better than a company invests in writing a few concise and yet detailed blogs or articles that people can refer to and learn about the basics of a brand. This will reduce the number of basic queries that dominate the customer support agents across the day.
Assigning roles
A good and efficient division of labor is the key to successfully managing client queries. During rush hours some agents should be left to deal with common queries so that traffic flow is made smooth and some clients should be trusted with dealing with important cases that need specialized help. This division of roles streamlines the influx of queries even in the busiest hours.
Triage
Triage stands for prioritizing cases based on urgency. For example in a computer company, a query about virus invasion is more important than a query that deals with changing the screen saver. Giving priority support to people with a more urgent problem is a good practice and builds trust. A customer support executive should be able to identify which case consists as urgent and what does not.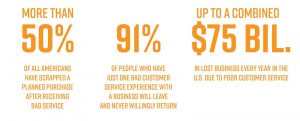 Image Credits: Unboxed Technology
Combining approaches
None of these tips are performed independently and neither do these tips exist in a binary. A successful policymaker will mix and match these tips into a comprehensive and cohesive manner for all-rounded success of the brand. These tips only work when performed together according to what the situation demands.