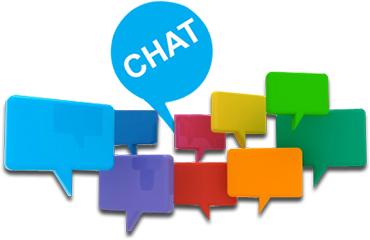 Top 5 Tips To Deliver A Better Customer Service Chat!
Customer service not only involves conversation over the phone, but one can even interact over email and live chat. Companies provide the service of live chat so that they can easily add various customers to their firm. This service is absolutely different from phone support and agents should work accurately over their skills. Moreover, the customer service chat can give effective results only if companies look for reliable people who can handle the job sincerely. It is vital to conduct various rounds of an interview, so as to look after their ability.
An effective chat agent is the face of a company. He will be the only person who gives a better experience to the website visitors and can convert them into delightful and loyal customers. In today's time, more than 78% of people look for live chat agents because they can get an instant answer to their query. When we look at the response time- live chat agents reply to the customers in less than a minute, whereas email takes 10 hours and social media takes 17 hours on an average, for responding to a customer. When it comes to the fastest reply in live chat, we have seen that most of the agents take less than 7 seconds to give an effective solution.
But the agents should add certain skills so that they can boost the goodwill of their organization and work towards helping the customers efficiently.
1. Proactive- It is vital for all the agents to be proactive in the chat so that they can know what customer actually wants. Agents can even prepare a set of queries which are confirmed from the agents regularly so that it can save the time and efforts, as when we try to give different solutions to the same problem, certainly it ends up in leading to no good result. Moreover, if the live chat agent is able to focus over the needs of a customer, then they will come across many resolutions. So it is our mind that has to work pro-actively and give away the best result.
2. Productive- It is an excellent skill that helps in handling customers and their needs. Live chat is one of the finest tool that looks after the customers properly so that they feel satisfied. The best way to be productive is, by looking after their needs and wants. It is one of the finest ways to build a better relationship with a customer. Customer service chat is used by 73% of the customers daily, so all the agents should look after each client with proper dedication. This is one of the best ways in which we come across the best outcome. Even if the agent is not able to look for an appropriate solution, then they can suggest the second best way that can solve their query easily. Even there are many people who don't try and solve the problem of another person saying that it's their own job, but they should understand that sharing knowledge does not affect them or neither their knowledge is being affected.
3. Helpful- Being helpful does not mean that the organization is going to have a direct communication with the client but the kind of service we provide by solving their query also comes under help. Supporting clients means that company is offering multiple answers to their single query so that they can choose the best one for themselves. It is suggested that the company should open various gates for the customer so that they can choose the best option for them. But it is not possible that the agents will be there 24*7. Moreover, interacting online not only solves the problem quickly and easily, but even saves a lot of money, involved in other customer communication methods. The main duty of an agent is to help the customer in such a way that they do not feel that they are being neglected. Even customers should participate actively in the chat and should come up with as many queries as they have.
4. Professional- Try to communicate with the customer in proper English so that customers can judge them. Whether you are a trained agent or not, but it is in the mind of the customer that they are communicating with professionals over the chat. The most important thing that should be kept in mind is that the agents should always put a human face rather than any other picture as they want to have a word with a human being, not a robot and to make them sure the businesses need to put their picture. The agents should also not be repeating same thing as this leads to lack of interest. The agent should keep the subject line short so that customers feel like reading the conversation. One should always be ready to answer all the questions so that the customers do not feel that they are taken for granted.
5. Objective- The main objective of the companies is to reach the buyers and sell their products. That is why agents of a good customer chat service such as DeskMoz try to suggest various products and services that can help the customer in solving the query. All the agents should try to provide the resolution in less time so that they can look after other customers as well.
It happens sometimes that certain issues need to be raised to the higher authorities as they are the best who can help us but if we think of resolving it on our own without taking the help of an expert, knowingly or unknowingly we will be providing ourselves with false information or lack the information that should have been more effective.