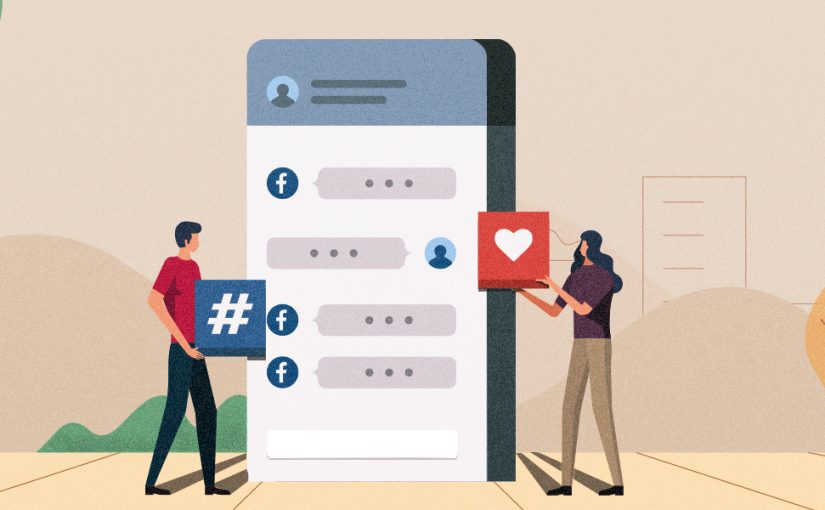 The Must-Have Features you Must Check for in Your Business Live Chat Software
Live chat is not a new term in modern business as it stepped out of the crib a long time ago. A lot of people have implemented Business Live Chat Software on their site to meet the ever-increasing demand for offering superior customer satisfaction to their customers. According to the latest survey, 68% of the customers like to engage in the live chat process and over 60% prefer going back to the website for repeat purchase that offers live chat. Notably, there are plenty of live chat tools out there in the market and this is what decides to go for the right one much harder. Regarding the same, you should choose the one that supports the particular consumer demands of your company and that is why this is time for you to focus on those crucial aspects about your client's expectations which you have ignored before. 
One does not need to be the marketing professional to know that good quality consumer service plays a vital role in the growth of a business. Never forget that your clients spread the word about your company and help in enhancing your customer base. Several business websites have been including live chat support to the help desk for offering real-time answers rather than making the customers wait for a long time. 
Real-time interaction with the client support professional not only assists in building client's confidence during the shopping experience but it also plays a major role in improving the conversion rates of your company.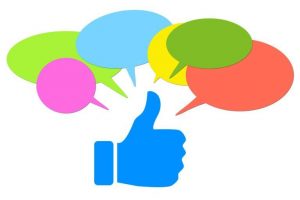 There is no denying the fact that any business' success depends upon one major thing i.e., client satisfaction. This is the major reason why you must leave no stone unturned to increase the satisfaction levels as well as earn the reputation and live chat will help you in achieving the same. It is extremely beneficial for both your customers, as well as your business. 
Let's take a look at the top 8 must-have features you should check in the Chat Software for your Business – 
Proactive Chat –

Before explaining it in detail, it is important to get a brief description of it. There are 2 of them out of which one is reactive that sits back waiting to get clicked by visitors and then the agents on the other side of the screen reply to the questions. This is a standard inquiry department. However, the one is more engaging that sends the open invitation for everybody with the automated message from a chat agent. For the communicative tools, this helps in connecting the shy and confused people as well as tremendously increases sales. 
So, the first and foremost feature to check for in the live chat software of your organization is whether it opts for both the buttons or not i.e., find out whether it is proactive or not. The proactive live chat window gets popped up on a web page, as per some standard analytical rules. According to Forrester Research, Nationwide Mutual Funds decreased abandonments in the shopping cart by 30%-40% after the installation of proactive live chat software.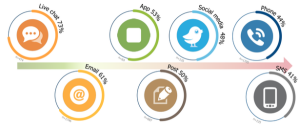 The proactive chat window appears often between 90-120 seconds after a viewer's entry. The background procedure engages visitors' tracking behavior, aiming at the elapsed time on the website, navigation history, geographic location, shopping cart products along with total valuation, and current page URL etc. Its efficiency lies in the fact that it saves time for the chat agent without having to sacrifice any opportunities. 
Offering Real-time solution –

Nowadays where time is considered as everybody life's real essence, old tools such as phone and email services are daily increasing the rate of customer frustration. When a worried consumer calls any firm agent on the toll-free number, they have to opt for the correct option many times. Then they hear the music and need to wait for a minute or more as all executives are preoccupied. Not only this, but the caller should try hard for explaining his/her problem and extracting an answer through maze of network disturbances or background noises. 
Email services are no better as nobody wishes to wait for as long as 24 hours to receive a reply when they are already impatient? These are some of the major reasons why you should choose the finest live chat support for your company as it offers the correct answer to all the above-mentioned challenges. Before going for the live chat software, this is imperative for all the business owners out there to ensure the fact that it offers real-time solutions to their clients. 

Have any query? Click the button on a web page. Begin the interaction. Wait time? Not more than 10-30 seconds. There is no scope for any ambiguity and people get more involved than ever because they do not wish to purchase before gaining thorough knowledge of the comparative analytics. It is the impact of live chat that 90% of the customers prefer the guidance of a live chat agent and this rate is increasing day-by-day. 
It should fulfill goals –

In the year of 2011, consumer satisfaction was at its worse as only 1% of the consumers believed that their expectations were getting fulfilled. However, now the scenario has changed and the credit goes to the only live chat platform. Several visitors love the idea of live chat because of its real-time support, immediate response, proficiency in understanding the matters, and personal interaction. 
Make it a point that the live chat software for your firm can offer 24×7 availability and does not let the clients stumble on any problems alone, be it at midnight. Your customer should be able to multitask while chatting that will save their time. Visitors must be given well-tested recommendation and researched suggestions before they make the purchase.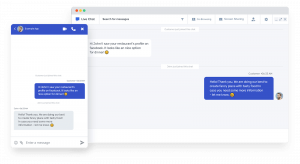 Your software should be able to share relevant documents and files within a chat window that will help those customers who desire self-service along with various knowledge resources. In case the agent does not have a specific product's detailed knowledge, they can also get connected to other people who have expertise in the same through video conferencing for delivering all the data to the client as quickly as possible. 
It must provide complete solutions –

The platform of live chat can satisfy consumers that we know but attention to detail is another additional mile to walk. As 76% of the consumers trust an organization that values them by offering round the clock availability, new technologies are making live assistance capable of filling the gap without leaving any trace. 
Your Business customer support software should permit the chat agents to involve the clients in text chat without the need of opening the site every time. Also, the cloud-based online texts can add data/files when required. Plenty of consumers stagger under pressure of utilizing technology and feel baffled in the middle of using any service or purchasing an item.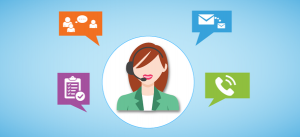 If you want, you can also add further value and combine the same with the feature of screen sharing. Ensure the fact that your live chat software allows the agents to share the screen of a viewer temporarily and move the mouse cursor in right place as this feature of co-browsing helps assistants in doing their task more efficiently by offering screen's clear view. The chat software of your business should not only provide just the answers but a complete explanation of those answers as well. 
Integration with the other third party software –

The options of best live chat software does not only stop by giving a few features of their own but also improves the quality through merging it with multiple channels as well as other basic web services. One of the major features to look for in your business chat software is its integration capability with plenty of third-party applications, like social media, email marketing, CMS and CRM tools, and ecommerce etc. 
You can directly place the chat buttons into customized emails you send to the clients which helps them in starting chat sessions just after reading them. It is like putting these buttons on the social media links as well as e-commerce services. As per the latest survey, the highest percentage of consumer satisfaction level was recorded through live chat i.e., 73% and it is enough to state the relevance of having good live chat software for your business.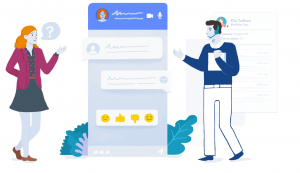 Your software should also allow the addition of sales tools for getting more customer traffic to your website. Through CMS i.e., Customer management system integration, you become capable of maintaining all the detailed information in one system and connecting them along with the chat service. With the help of CRM (Customer relationship management) tools, your chat reps are empowered for effectively conversing with the clients as per their sales records and detailed history with the organization.
Analytics –

Test the selection of your

Company client service software

according to its reliability in maintaining records of chat courses. The returning clients expect you for having records of their previous conversations to save time. Also, these records activate several probabilistic indicators such as location tracker, background analyzer, and client behavior analysis which offer the better understanding of client requirements. 
Moreover, as per the findings of the American Marketing Association, there has been an average increment of 20% in the conversion rates for those B2B companies which are using live chat. This is an important feature of your chat software as it helps in monitoring relevant data like chat histories, operator activities, visitor details, conversation tracking, and average time that is spent on the chats.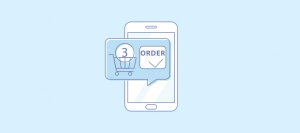 CRM software and Marketing tools keep the track of an essential amount of the data associated to consumer details, manage sales planning according to analytical views, and create the automated sales histories. With the help of these data, areas for modification and effective strategies can be determined. 
Mobile Optimization –

Without the Smartphone compatibility, the chat software for an organization cannot make a mark on the stiff competition in today's world. Wondering why? Well, it is simple because majority of people do not have enough time for opening their computer screen or laptop to cater to their requirements. But what they cannot stop is tapping on the mobile devices while multitasking during the entire day. 
Please note that 92% of clients feel a sense of satisfaction while using live chat feature than any other communication channels. Reach out to your customers through their Smartphone screens and you will be successful in getting their attention which is hard to gain without the availability of responsive services. 

Make it a point that the live chat software of your business is capable of directly availing its services to mobile OS and working on any devices or browser exactly. Do not forget that majority of the population use their cell phones while browsing the Internet and thereby, this feature allows your site offer assistance to different types of the site visitors irrespective of the device they use.
Pricing –

Many live chat service providers are out there with the competitive price structures. While opting for any

company live chat software

that meets your needs, pricing is a significant aspect that should be considered. Imagine in case you find the most suitable live chat software that can fulfill all the business needs but it is highly expensive, will you buy the same? Well, certainly not. 
60% of the customers hate the idea of waiting for more than a minute. Keeping this in mind, get chat software for your business that is not only impressively responsive but also does not burn a hole in your pocket. Consider all factors like the number of chat you might have every month, will you receive complete analytics and report, and discounts etc. Afterward, analyze the amount you will receive in return for your expenditure.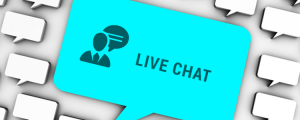 It is relevant to understand the pricing of your vendor for avoiding any extra prices. After all, you need to gain a good reputation in the market as well as among the customers but not at the cost of being bankrupt, right? 
In addition to the above-mentioned major features, there are also some more to look for – 
Integration –

Go for live chat software that gets seamlessly integrated with your company procedure. People run their sites on a variety of platforms such as Joomla, Magento, and Drupal etc. Make it a point that your selected chat system integrates swiftly as well as in a hassle-free manner with the other apps. 
Security –

Although the Internet has changed the generation in several positive ways, there are some negative sides as well in the form of some concerns that are related to internet security. The robust chat software can avoid threats associated with the Internet up to some extent. On an average, the live chat agents reply within 23-46 seconds for solving the problem of a customer. Have all the details about how safe the live chat software is from the vendor before you make the final decision. 
24×7 client service –

Choose a live chat system for your company that offers 24/7 365 days a year amazing client service. This will help you in getting instant assistance whenever you encounter any problem with the chat software. Make sure that the chat service provider is accessible via live chat, e-mails or also over a call when required. 
The above mentioned checklist will help you in staying on the right track while selecting the most appropriate live chat software for your company. Do you know that 38% of the customers purchase on the website just because of the chat session? Now this clearly defines the need of implementing the most efficient live chat software on your site that can fulfill all the business needs. Installation of effective chat software is the best practice for consumer experience enhancement and it holds the ability of benefitting your business in several ways. 
Still wondering why to use live chat software? Well, a quick and simple answer to this is because it can help you in boosting the operations of your business and effectively communicating with your clients. Always remember that what separates the stagnating business from the one that is continuously in the procedure of growth is their drive to achieve more or to be precise, their requirement for modification. 
Every update that you incorporate in the manner of doing business, even the minor ones, affects the outcome. All businesses, be it small or big, strive naturally towards success which is the major reason why special attention should be paid to the slightest of details, including live chat software. Though it is simple to install live chat software and you must not have any issues with that, your employees need to undergo an effective training program so that they know how to treat the visitors with the politeness and care they deserve. Introducing the small update of live chat to your company is not expensive or time-consuming and will have a commendable effect on its success and growth.