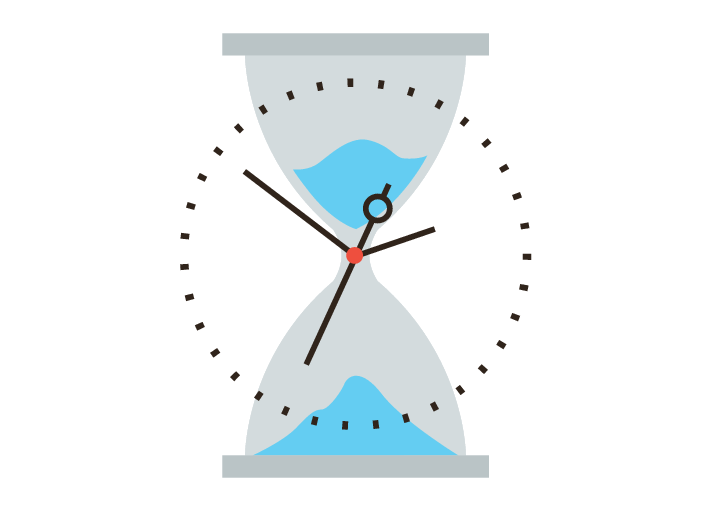 The Best Customer Service Practices for 2019 & 2020
Once upon a time companies and brands would invest a significant part of the budget to advertising. They would spend only a minor portion of the budget to customer support, but over the time this changed. Today the Best Customer Support Practices are just as much, if not more, important than an advertisement. 
It is believed that word of mouth is the best promotion out there. Studies have shown that a happy customer will recommend a brand or service to six more people and an unsatisfied customer will inform thirteen people against a service. These figures show that an unimpressed customer is bad press and this idea has only strengthened with the advent of social media where people are very open and pointed about bad business experiences.  Hence, keeping your clients and customers satisfied has become important, in addition to extending one's business. 
Today's word is highly customer-centric. Good customer care means keeping old clients and building a strong network based on user testimonies. It is the best PR one can ever hope to achieve. As companies are putting more and more money in CRM (customer relation management), HR (human resources), and customer care, the business industry is also coming up with innovations to support it. Things like live chats are an example of how redressal forums are evolving to suit all our needs in a way that matches lifestyle. Several brands are adopting these measures as soon as they can so that they score an edge over the others. 
Before making strides in grievance redressal or client support system, here are few things that a company must consider before taking on any advanced ways or installing the latest customer support mechanism. Some of these things are: 
Are your return and refund policy up to date?

Is your return and refund policy understandable?

Are your redressal methods accessible?

Is your F&Q section up to date and fully informed?

Are your business guidelines fully understandable? 

Where is your existing customer support system lacking? 

Are you aware of your client base? 
Once you have answers to the above mentioned questions, you can then undertake other steps to improve your redressal mechanism. Here are some of the most popular and efficient measures that one should take to have a healthy consumer support system.
Image Credits: Relay 
Be on the correct platforms: According to experts, more than 80 percent of business executives believe that customer service is the defining factor of what separates their brand from others. In other words, it is now a major differentiator between businesses. 
A major part of a population that has purchasing power is the youth and the millennial generation. This section of society spends most of its time online. It prefers e-banking and digital payments over other means or hard cash. This means that if a business is catering to the youth then they must have a presence on social media and other important digital platforms. Their customer base will be using their service online, rather than coming to an actual store. The crux of this point is that: a business should be available on platforms and places that are not just accessible but even preferred by their clients. This will lead to improved sales and help one establish their brand's presence online. 
Use visual communication: The rule about the importance of first impression stands true for enterprises and businesses. Especially in today's attention deficient world, it is of prime importance that a brand arrests the attention of its customers. According to various studies, an artwork or advertisement has 8 seconds to make an impression before the person gets distracted. Studies have shown that visual IQ is rising more than other kinds of IQs.  
The most efficient way to make an impression and impact is by using visual tools. Many impact assessment studies have shown that people remember just 20 percent of what they read if the text lacks any visuals. To make an impression the person must communicate visually. If your company's customer care service is based on text-based customer care responses then chances are the assistance that they are providing is not as efficient as it can be.
To make their text-based help more effective a brand can employ a few visual mediums and tools to make an impact:
One can make use of screenshots to accompany text messages. Screenshots can better guide a customer about what steps they have to take next. 

One can annotate and mark on images to instruct a customer about what steps to follow. 

One can also use GIFs to demonstrate step by step instructions to show how directions are to be followed. 

The ultimate customer support can be a live web-cam supported assistance or a video response where the company representative can show the steps that need to be followed by replicating the steps and showing them via a video. 

Today there are many apps that a company can easily adapt to integrate features such as GIFs, videos, and screenshots. 
Personalize your service and response: The statistics and studies have shown that more than 50 percent customers and more than 80 percent of customer care experts believe that customized customer care has a positive effect in consolidating customer loyalty. A company should make their every customer feel special. If a company has records about its customers then personalization is not very hard. 
Small steps such as wishing your clients on their birthday and offering special discounts on occasions like their marriage anniversary go a long way in establishing strong customer relations. With technology, even small things like greetings can be customized according to the customers. Studies have shown that addressing a person by their name results in better persuasion. Browser cookies are one of the leading examples of personalization. 
Offer 24/7 help: With flexible working hours that cut across time zones, different people are using facilities such as bill payments, shopping, and filing for insurance at all hours. This means, if people are making use of goods and services at all time then they would need help at all hours. All big and established brands score great numbers at customer support because they have around the clock assistance available. This way, customers know that their queries and problems will be answered at all times. Having a telephonic helpline seems to be a very expensive affair to maintain. 
The returns of 24-hour telephonic helpline are not in accordance with the money and resources that go into it. An alternative of phone helpline is live chat which is a web service that allows clients or potential customers to get in touch by a chat with any )online company through their web page. Live chats are very cost-effective and efficient way to manage twenty-four-hour customer support. This method works especially well with younger population because they are more familiar with chatting and prefer it as a communication channel over telephones. Live chats also make it possible to guide people well by sending them links and images to explain instructions better. 
Today live chat comes in the list of the Best Customer Service Systems. Many major companies have installed live chat feature and the upcoming ones are adding it in their list. For those companies that do not have live chat but would like to include it, an outsourcing facility is made available by several lead generation companies. One just has to sign up for this facility and the lead generation company will take care of the live chat feature. They will train the live chat agents and manage all the customer queries for a subscription fee. The subscriber can access all the chats and data generated out of the live chats.  This feature has been seen as the most efficient and one of the Best Customer Care Practice. 
Offer real-time help: The mark of one of the Best Customer Support Exercises is offering prompt help. The sooner you respond to doubt, the higher your redressal mechanisms are rated. Real-time help is not just beneficial to the customers but also helps grow a business.  It is mutually beneficial to the company and the client. The investment that goes in establishing a reliable in-time support system will give ensured returns. 
Here are a few pros of investing in real-time support:
It solves queries and doubts in real-time that offer instant relief and clarity to the client. 

It reduces the query backlog and eases the burden of pending complaints. 

Live support means quicker response time. 

It leads to higher levels of customer satisfaction and client retention rates.
Image Credits: Super Office
Set deliverable expectations: Even though all businesses claim to offer the best customer support, only a few walk the talk. One of the major rules by which any enterprise should live by is setting your customer's expectations according to what you can deliver. 
No company should promise what they cannot keep. By offering too many benefits and offers, and then being unable to keep them means losing customers. This is neither a good practice in terms of financial gains, nor in terms of strengthening reputation.  So, ethically the Best Customer Help Service is the honesty of the company's delivery capacity. This was you will be able to cultivate a crop of loyal customers.  There is no point in misleading the customers with false promises because ultimately they will figure out the reality.
Image Credits: Marketing Journal 
The main purpose of customer support is that the company representative will solve the doubt or a problem that a client has. This is often the bare minimum and the most a company needs to do to maintain its reputation. A clever trick behind the success of many brands is that they offer less and deliver more. This gives an illusion to the customer that the company is going out of the way to help them or is severing them more than what they paid for. This makes the customers feel special and gives an illusion that the deal they made has been very profitable. This way they keep coming back to the same brand again and again. 
Customer Retention and Cutting down on Cart Abandonment: Every customer lost means there is a dent in your company profit, hence it will not be overly ambitious to say that you should aim at retailing all your customers. There is a rising phenomenon of cart abandonments around most web-based shopping portals. The problem of cart abandonment points towards unfinished money transactions. The leading reason for incomplete or failed money transactions is complicated check out process or last-minute doubts that a customer might have. Most often than not these problems can be solved very easily through customer support as they are not complicated. If the customer care support service is prompt and easy to access then these doubts can be resolved and people can finish their purchase.
Image Credits: Costa Systems
Service Recovery: This term has been newly added in the list of Best Customer Care Practices. This refers to the practice of bringing back estranged clients or those who have changed their service providers. Often a client or a customer is not impressed with the way a service provider behaves or they suffer loss via some goods or services given by a company. In this case, a service recovery method will include the company representative to compensate for the damages caused, offer new solutions, and make sure that the client stays with their brand. 
Data collection and analysis: Many companies are investing in data collection and its subsequent analysis. With customer care methods like live chat, there is no dearth of data collected through customer chats that reveal important information such as what area of a business creates more queries, which product or service is most asked about, etc. All this data is summed up on a dashboard from where it can be accessed anytime. Company analysts with later make use of this information to think about what kind of strategies they should implement to increase their profits and better serve their customers.
Image Credits: Smart Insights 
Data collection informs a brand about the demographics of its clients in terms of gender, age, etc.  It also informs them about the shopping habits of their customers that can be very useful. For example, if a brand knows their customer base comprises primarily of women then they can advertise more women-centric products and offer discounts on more female products, this will better serve their majority customer base and earn profits. 
Another example can be if their demographic lies mostly in a certain city then they can improve their sales and delivery services in that particular city to cater to a large mass of existing customers. Data collection also points towards the things that are lacking and helps the company improve itself.  The data generated directly equips the customer relation management wing and prompts new strategies and changes. Even though data collection and analysis is not directly involved in customer support, it does help strengthen it by providing substantial insights that improve customer care support. 
Hire the right people in the redressal mechanisms team: Running a company is never a one-person job. Great enterprises are built on teamwork and collective efforts of several people. Hence, hiring capable and resourceful people who can analyze the data and make new strategies around it is a really important thing. 
Customer support is one area where the representative is directly speaking for the company. This representative can make or break a company's reputation. This makes it very important that the customer support representatives a company hires are very patience, well versed with company guidelines, and ingenious enough to come up with quick solutions. 
A trusted agent inspires confidence in the client who is seeking help, whereas hostile response discourages people from contacting the brand again.  Around 80 percent of consumers change their service because they are unhappy with the customer support. A business can very well retain their customers if the offer at par customer support. 
Hiring good staff is not an easy feat, but it can be achieved by following a few recruiting guidelines. 
Offering a good service offer with additional perks and a lucrative benefits package.

Giving good incentives for good performance. This will motivate employees to work hard. 

Having enough opportunities and a clear ladder to earn a promotion. This will maintain clarity amongst the workers and boost performance. 

Offer a healthy working environment where employees do not feel stressed and overburdened. If your customer support executives and agents are happy then they will be able to serve the customers better. If they are stressed and worn out then they way they respond to your clients will also be hampered.  
Have a user-friendly website: A good customer support practice means having a website, online portal, over even software that is easily understandable even to those who are not tech-savvy. By having a design that has an easy interface means your services will be assessable to a large population. A mark of good customer support is that it is not difficult to avail.